We think we found the world's worst smartwatches
Ever wonder where those smartwatches that are sold at flea markets come from?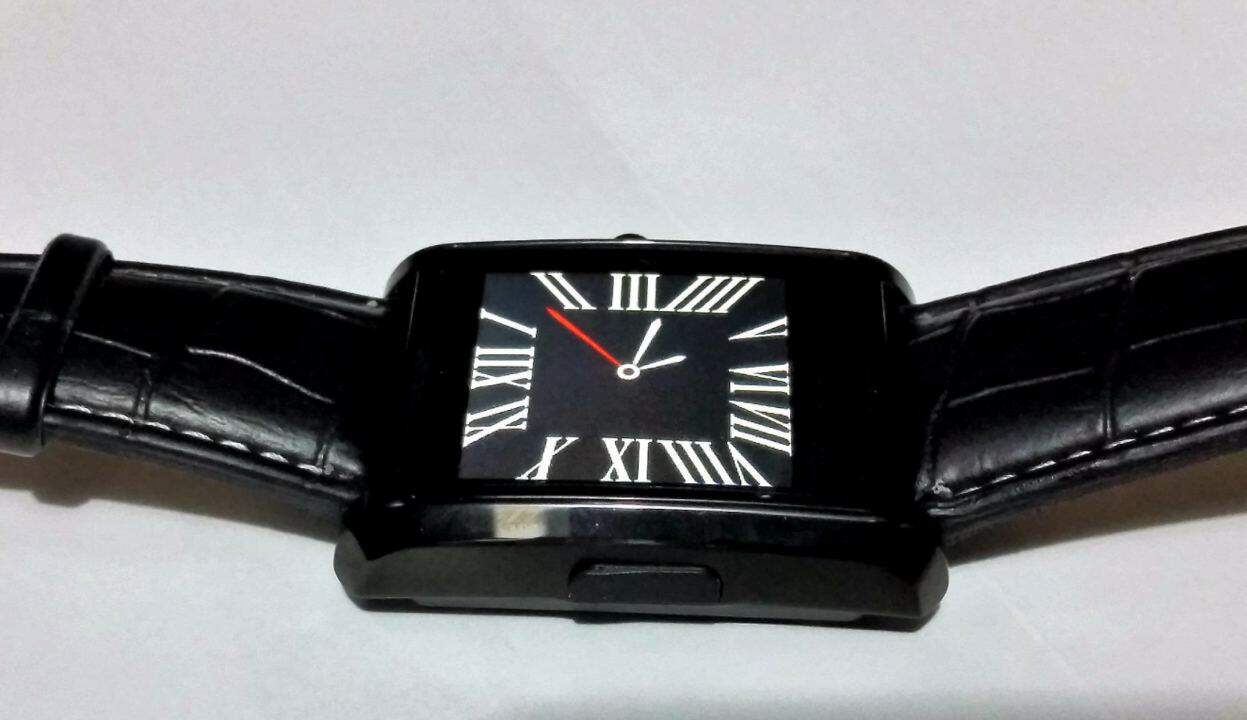 Most smartwatches are usually in the $300 range, but what happens when you get your hands on watches for nearly 1/10th of the price? Well, I found out, so you don't ever have to. We often get gadgets and gizmos in to review here at KnowTechie, but this is the first time I was informed that we were asked to review cheap Android smartwatches. We received two different models, but before you get excited, they are both varying levels of terrible.
Let's start with the premium of the two models, the LEMFO L20. This bad boy boasts a fully featured touch display with a fitness tracker, basic apps for push notifications and email, and a stylish display. It also has super crappy Chinese jingles that sound like they came out of a 50 cent toy that is guaranteed to get you all sorts of looks when a 10-second jingle plays because you got an email. Seriously, a single tone chime would be fantastic if it existed on the L20, I certainly couldn't get it to play at all. It can be muted, and it would be forgivable if it weren't for the fact that the watch is super uncomfortable to wear as well.
When I say that this watch is uncomfortable, the closest thing I can compare the feeling of wearing the L20 to is a handcuff that is way too tight. The L20 is oddly shaped, with the heart rate sensor protruding from underneath the watch. It presses against your skin firmly enough that it feels a lot like someone put 2 quarters underneath the watch. The real kicker is that the watch band is some abomination of fake leather that is stiff and cheap feeling. As I tried to break it in to find a slight bit of comfort, I noticed the band creasing in places, much like cardboard would. It doesn't look good and actually feels worse. I don't like it one bit.
The app is just a glorified fitness tracking app, it seems to work decently, but the sleep tracker was not working well at all. Probably the best feature of the app is that every time I turn it on, it automatically brings me into the app settings with the uninstall option front and center. I appreciate the few saved taps.
Overall, the LEMFO L20 is a smartwatch that I feel bad even giving to my 10-year-old kid. It looks neat from a distance but is every bit a $39 watch. If you need a fitness tracker, get a Fitbit. If you want a smartwatch, get something else. You'll thank me later.
Speaking of something else, they also sent us the LEMFO L19. This is a smartwatch that is a special level of smart. Built as a sports watch with Bluetooth fitness connectivity and SMS notification icons, it's slightly nicer than the $10 sport watches that Walmart sells. The backlit display works well, and the band is infinitely more comfortable than the L20 is. If you need a simple fitness tracker without a heart rate monitor, it works. It still is wildly amusing that it isn't a chargeable watch and I wonder just how long the battery life will hold out for before the batteries require replacement.
The LEMFO L19 isn't a great value, but you could do a lot worse. You could buy the L20.
Sample units were provided to KnowTechie for the purpose of this review.
Follow us on Flipboard, Google News, or Apple News