Classic puzzle title Lemmings is now available for free on Android and iOS
Yeah, I'm not trying to rage and throw my phone.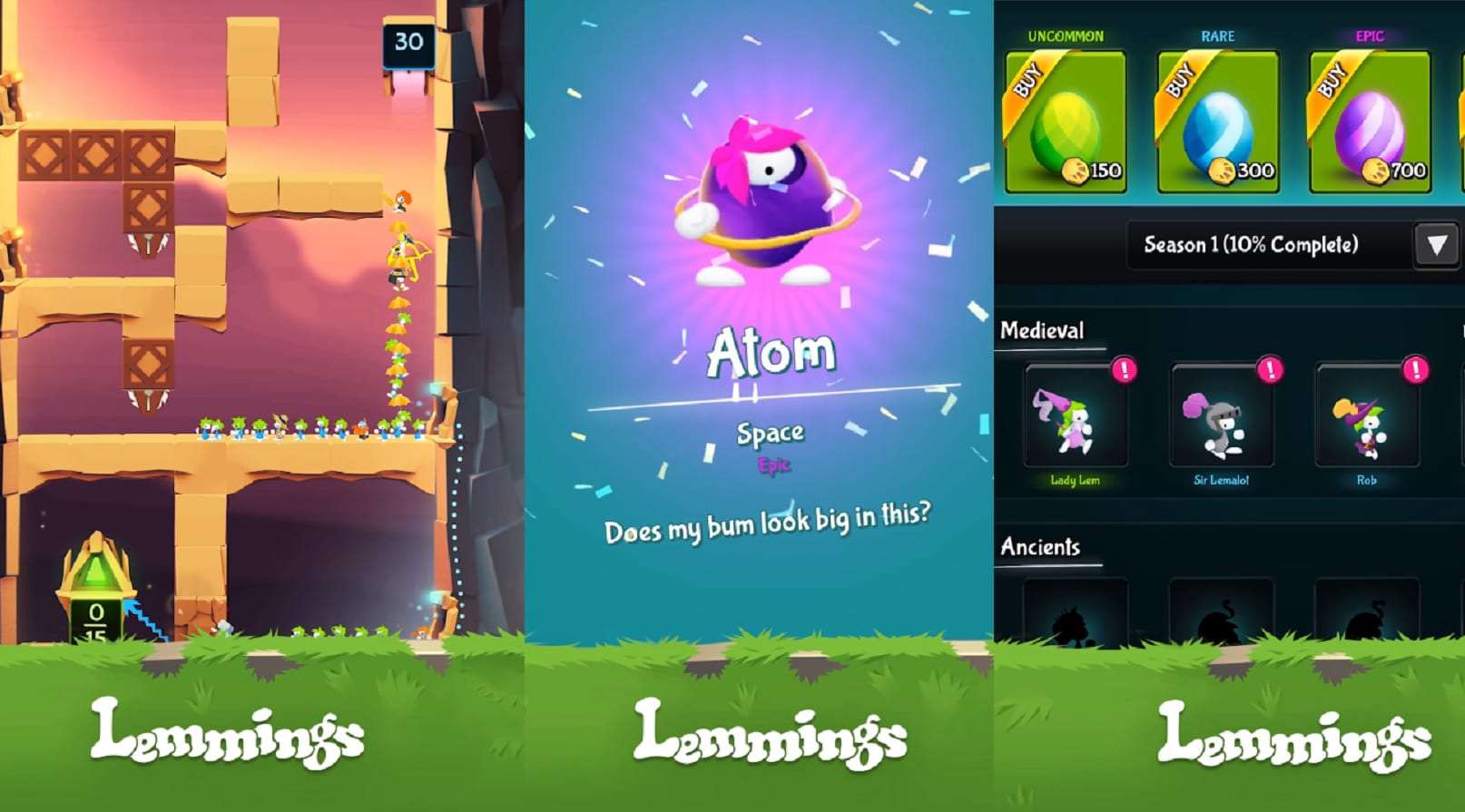 I spent a lot of time growing up helping Lemmings reach their destination and, honestly, I was pretty bad at it.
Now, I have the chance to redeem myself with a new version of the puzzle game as it releases as a free-to-play mobile game available on both Android and iOS. The game as even been adapted to work well vertically on your phone, which personally, is something I look for in my phone games.
It's free-to-play, but you can spend money
Lemmings has been adapted to the modern world with its use of energy. That energy is needed to play the game (like many mobile games), but if you enjoy the game, you'll probably find yourself out of energy quite a bit. With Lemmings, you can make a $7 purchase for unlimited energy for a two-hour period. Which, honestly, kind of sucks, but if you're really enjoying the game, it might be worth it to you. (This section has been updated to reflect changes to the purchase price and unlimited energy requirements)
Being a mobile game, you'll also have plenty of unlockable Lemmings that can either be earned slowly, or purchased for that sweet, sweet instant gratification. There are also ways to spend money to get more Lemmings and disable traps, but if you're going to do all of that, why even play?
If you're a puzzle game fan, or someone looking to relieve their experience with Lemmings, then it is at least worth the download to see if it's for you. Oh, also, I know it has the PlayStation 4 logo in the trailer video above, but no word yet about the game actually coming to the console, only that it is part of the PlayStation ecosystem of games.
Lemmings is available for Android and iOS.
Plan on playing this? Let us know down below in the comments or carry the discussion over to our Twitter or Facebook.
Editors' Recommendations:
Follow us on Flipboard, Google News, or Apple News