Madefire is partnering with DC Comics and changing the game for DC fans
Madefire is looking to give DC comics the love it truly deserves on digital platforms.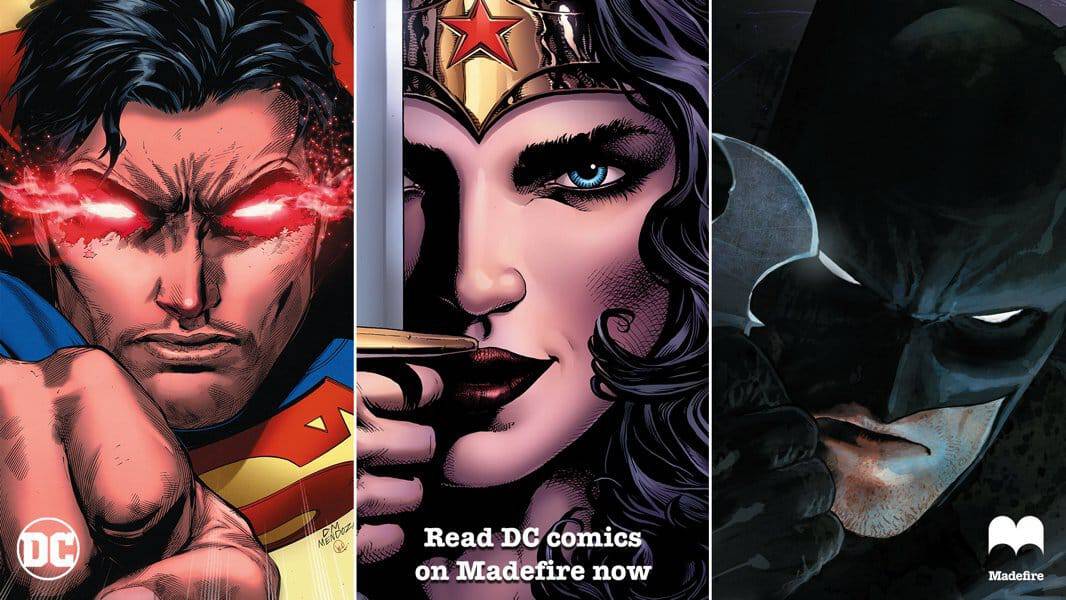 I have a friend that is a MASSIVE DC fan, he's got a Batman tattoo, watches all the direct to video movies and makes sure to catch all the cinematic films. This friend, however, reads a ton of Marvel comics, primarily because Marvel Unlimited offers a platform that can help him keep up to date and isn't filled with a ton of ads or questionable pay-per-viewing options. It's simply hard for him to find digital options out there if he wants to find DC comics online. Turns out that the Madefire app, which is available just about any app-store looks to be solving this problem.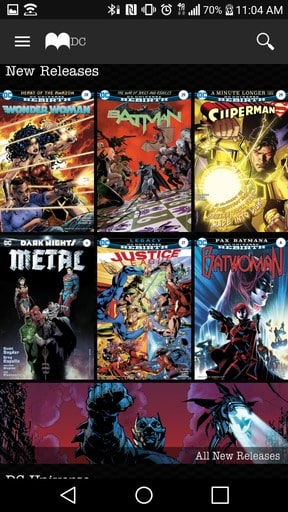 Now, you may say, "Josh, what about Comixology?" or "What about the DC app?" First thing's first, they are the same app, just double-branded, also they are solid apps but don't exactly have the back catalog of comics that aren't part of major story-arcs.
Also, special comics that include additional media, like audio or animation, are only available in a standard format. Well, I got to sit down and watch the amazingly great Overwatch comics, fully animated and with all the sound effects that are available in the web-format. Madefire is already number one in the iTunes library under to book category and this is awesome when partnered with the motion comic technology they utilize, this may just give them the advantage.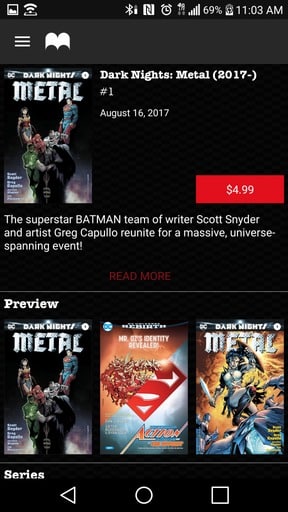 Here's a quick quote from Madefire's CEO, Ben Wolstenholme, on this great partnership:
DC is a world leader in comic book entertainment and we're incredibly excited to bring their legendary catalogue of titles to our platform. Providing a single digital destination for the entire DC experience is one thing, but we believe our five-star rated, multi-award winning platform will deliver a digital experience that does justice to the DC brand. Madefire is renowned for putting the reader first, never drawing our customers away from their content and providing a notably superior experience to other digital services.
As part of Madefire's announcement with their new DC partnership, the will be upping the DC library to over 80,000 books by 2018. I'm still a Marvel guy, but damn, I'd love to read some of these great story-arcs that I never finished back in the day, like the New Teen Titans arc that dealt with Brother Blood or actually reading through Flashpoint. That's an option on Madefire and they are kicking the service partnership off with a bang. The ultra-hyped Dark Nights: Metal is already available on the platform today.
On top of that, they have an existing library of 30,000 books, including the really good WWE comics. That makes me happy. Madefire may just have the library and technology to make digital comics cool. I know my friend is going to be excited to hear more about it and I'm pleased as punch to not have to chase down the few comics I enjoy to read!
Follow us on Flipboard, Google News, or Apple News