Maingear announces all-new Vybe enthusiast platform to rock your liquid cooled gaming PC world
Liquid cool my heart.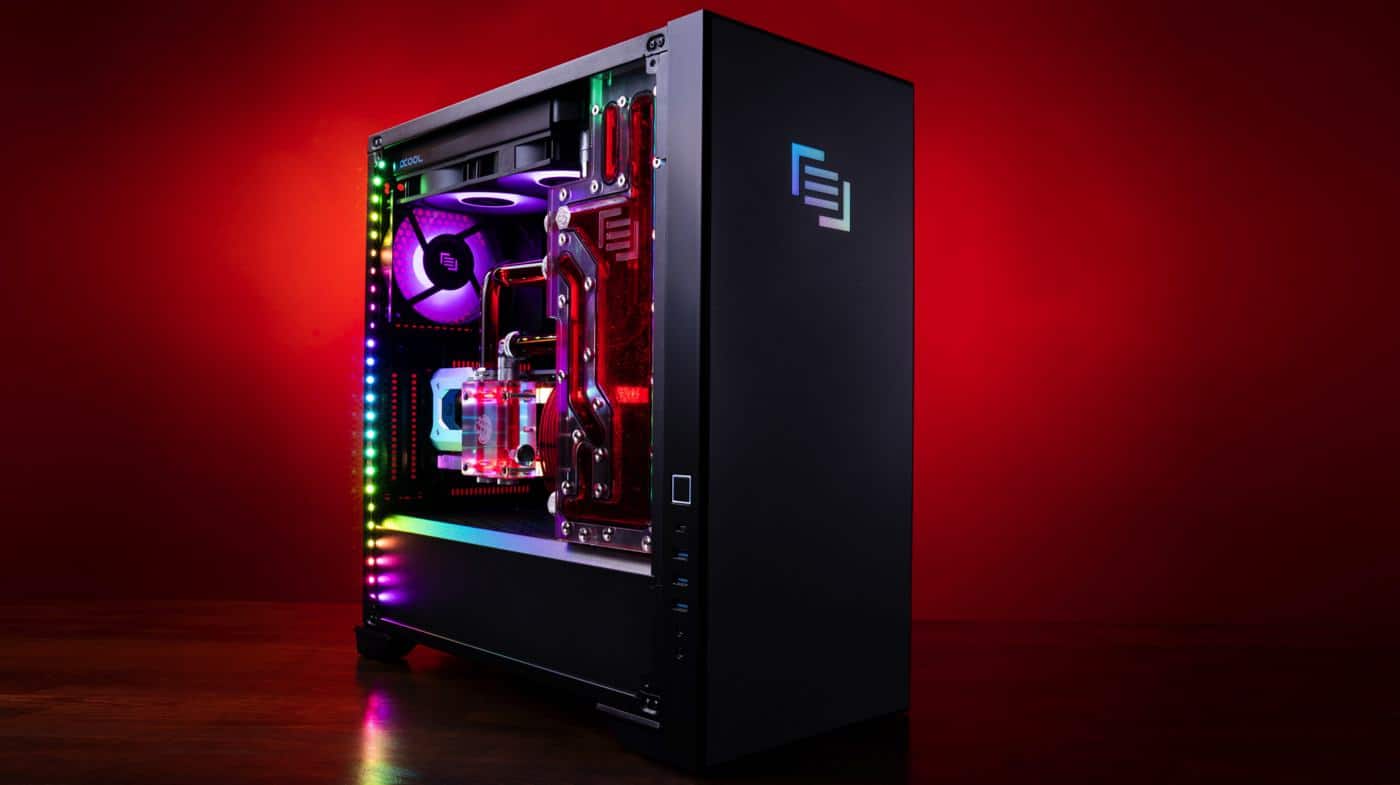 Ahead of Pax East, which starts tomorrow in some weird Northeast town where the people speak some sort of garbled version of English and worship a Gronk (I'm talking about Boston, there I said it), Maingear has announced its all-new Vybe gaming PC.
The Vybe is a pretty solid PC from top to bottom, liquid cooled and sexy as hell. If you are at Pax East this weekend, you should see Maingear PCs all over the place. Check them out. Touch one. Take a picture, it'll last longer. Stop touching things that aren't yours.
I am currently rocking a Maingear Potenza, which no longer is produced and of which I couldn't find the link to my review. Needless to say, it's certainly time for an upgrade and the Vybe smells like the right gaming PC to move into that space on my desk. Not only does it offer full customization and APEX liquid cooling, but offers a DIY option.
This is the enthusiast platform that Maingear is tacking on to the appeal of the Vybe. The Vybe chassis is premium solid steel with a tempered glass side panel, Maingear's custom engineered fan and lighting hardware controller and support for closed or open loop liquid cooling. This creates an easy-to-build-in layout with ample space for cable management. Maingear is also offering its exclusive APEX ICS in a kit for DIY builds.
"Our new VYBE platform is the first time Maingear has offered a single unified ecosystem that covers the needs of every PC gamer," said Maingear CEO Wallace Santos in a press release. "We are passionate about empowering our entire community to Be Next, and the VYBE Platform covers the whole spectrum, from DIY enthusiasts to gamers that want an expertly crafted system with stellar support."
The Vybe, if you decide to go the pre-configured or custom route rather than DIY, offers four stages of beginning customization or as-is purchasing. The builds respectively focus on Esports, 1080p, 1440p and 4K gaming.
If you stop at Stage 1 (AMD Ryzen 5 2400G, MSI B450M Pro-VD MATX, AMD Wraith Cooler, 8GB HyperX FURY DDR4-2666, 450W EVGA SuperNOVA BT, [SSD] 256GB Intel 545s) then you can get the Maingear Vybe for $699. That's pretty solid pricing for a machine of this caliber. All Maingear PCs are hand assembled and go through a very intensive quality control process. But we all know damn well you'd want to customize the hell out of this thing. The price can quickly swell to well over $2000 just by adding a bunch of drives, more RAM and an Intel i9 processor.
For example, the Stage 4 Vybe is aimed at creators working in a 4K world. That set up (Intel Core i9 9900K 8-core / 16-thread, MSI Z390 A-Pro, Epic 240 Supercooler, 16GB HyperX FURY DDR4-2933[2x8GB], NVIDIA GeForce RTX 2080 8GB GDDR6, 750W EVGA SuperNOVA B3, [SSD] 512 660p, [HDD] 2TB Seagate Desktop HDD) starts at $2499. Maingear is pretty clear on the pricing page that the starting price is just that and there are a shit ton of options available to help you spend more on a machine.
Look, the gaming PC market isn't exactly flooded, mostly because of the cost of these machines. But a $699 starting price for a fully customizable machine is a pretty solid starting point. The Maingear Vybe even at its most basic, should fulfill most of your PC gaming and operational needs. The DIY option is just icing on the cake and offers the ability to do your own customization.
Do yourself a favor and check out Maingear at Pax East this year and then you'll be spending hours like me trying to price out a Vybe that fits within my meager budget.
Are you in Boston for Pax East? Do you plan on checking this out? Let us know down below in the comments or carry the discussion over to our Twitter or Facebook.
Editors' Recommendations:
Fortnite: A non-gamers guide to purchasing the ideal gaming PC
Why PC gaming offers the best value
How PC gaming accessories enhance the gaming experience
Follow us on Flipboard, Google News, or Apple News