Marvel is coming in hot with new Avengers games and Marvel Ultimate Alliance 3
Avengers (and a bunch more of you Marvel peeps), assemble!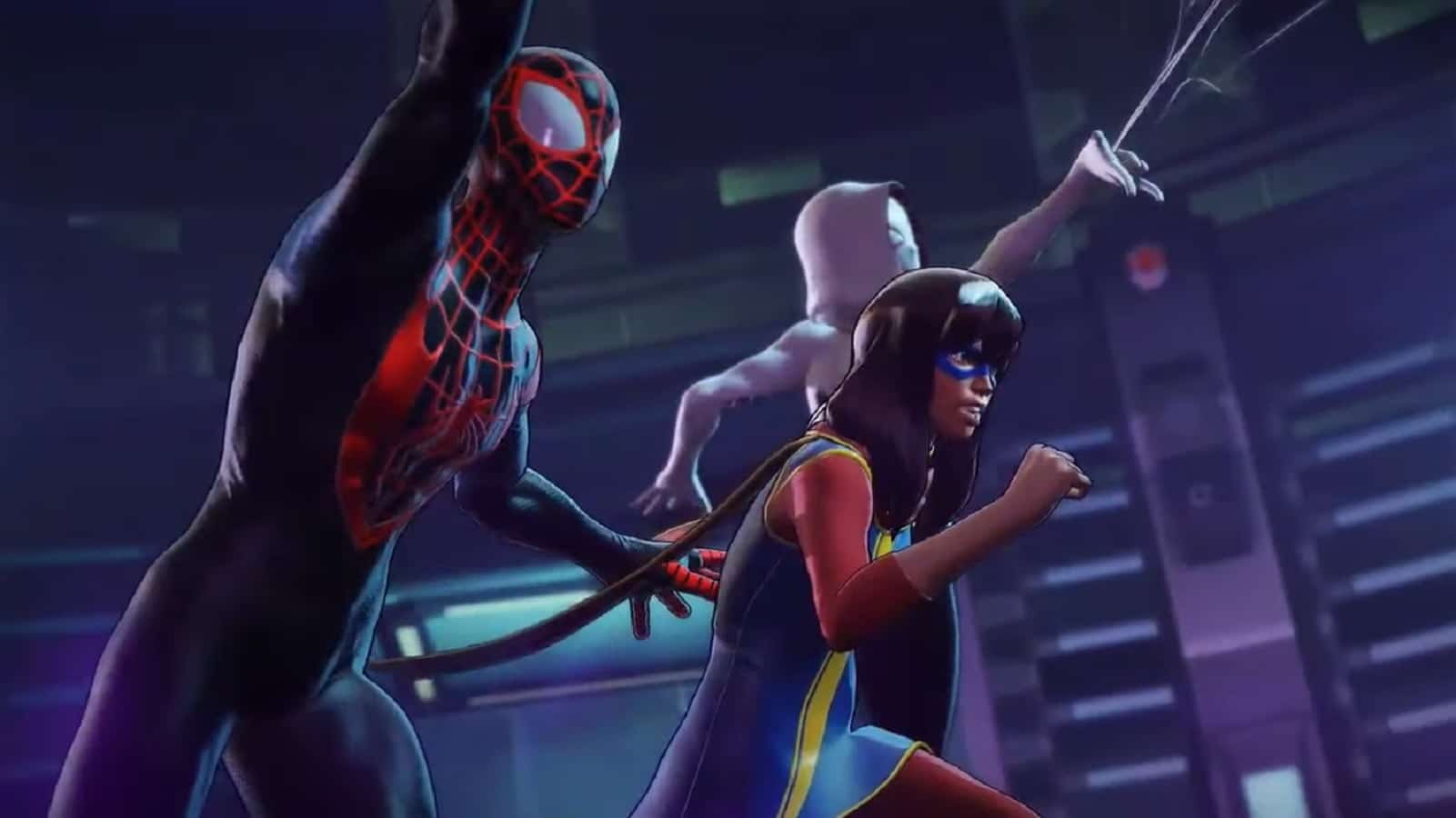 It's 2019 and we have three blockbuster Marvel games coming out in the next 12 months, but are any of them going to be any good? Check out these E3 updates to see what your favorite superheroes will be up to in the near future.
Perhaps the biggest news of the show is the unveiling of Avengers: A-Day, developed by Crystal Dynamics, Eidos Montréal, Nixxes Software, and Crystal Northwest and published by Square Enix.
We've known for quite some time that Square Enix was working on a cooperative, third-person action game featuring the Avengers, but this week was our first look at gameplay footage.
Check out the new Marvel Avengers: A-Day trailer here
I've got mixed feelings on this one. On one hand, I am all about third-person action games and superheroes, so the chance to play as favorites like Thor and Iron Man in a huge game is a tantalizing one. There's also an incredible voice cast, featuring Nolan North, Laura Bailey, Troy Baker, and more, so VOA nerds like me can geek out even more. 
On the other hand, the visuals are a…choice, I guess? Everyone looks closer to MCU versions of themselves than they do to comic iterations, but they're just different enough to be somewhat unnerving. It's like the uncanny valley of coming close to capturing real likenesses but altered to look more like stunt doubles.
Visuals aside, I am absolutely going to give the gameplay here a chance. Plus the story is completely different from both the cinematic and comic universes, so I'm eager to see what happens. Avengers: A-Day comes out on PlayStation 4, Xbox One, Stadia, and PC on May 15th, 2020.
Marvel Ultimate Alliance 3
If you want something off the rails, however, Marvel Ultimate Alliance 3: Black Order comes out in just over a month and it looks wild. Here's the gameplay reveal from the Nintendo Direct:
Marvel Ultimate Alliance 3: The Black Order is a local co-op, top-down beat-em-up featuring, well, everyone in Marvel. Leaning heavily towards comic iterations of the Marvel cast, you can play as everyone from Ms. Marvel to Psylocke to Spider-Gwen to Rocket Raccoon. You'll also be up against every kind of villain, from Magneto to Sentinels to the titular Black Order. If you like your action light and cheesy, this might be the one for you.
I'm not jazzed about the awkward camera angles, but I'm picking up most of what this one is putting down. Marvel Ultimate Alliance 3: The Black Order comes out on July 19th, 2019 exclusively on the Nintendo Switch, with expansion pass content bringing Marvel Knights, X-Men, and Fantastic Four characters to the game this fall. Check out more gameplay here:
And don't forget Iron Man VR
If beat-em-ups and third-person co-op isn't your thing, maybe you'll be interested in VR. Iron Man VR, to be specific.
I gotta say, of all of the things I want to do in VR, being Iron Man is extremely high on the list. If that's your thing, too, Iron Man VR is coming exclusively to Playstation VR sometime in 2019. While Sony doesn't have an E3 presence this year, maybe we'll get a more concrete release date sometime soon.
What do you think? Interested in any of these new Marvel games? Let us know down below in the comments or carry the discussion over to our Twitter or Facebook.
Editors' Recommendations: