Nintendo knows the Switch kickstand sucks so they're fixing it with a $20 charging dock
The dreaded Nintendo Switch kickstand is getting an upgrade, for a price.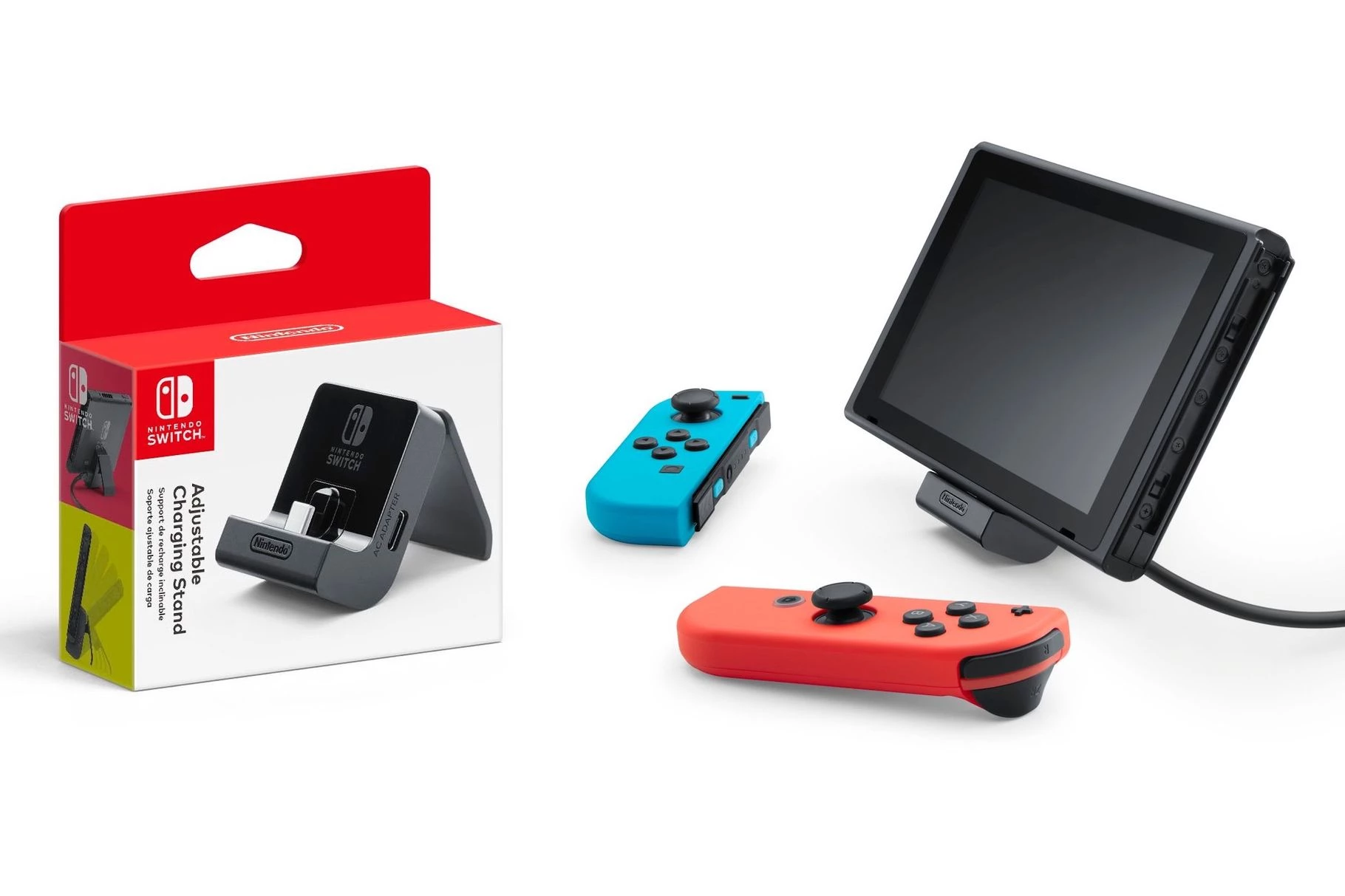 Everyone loves the Nintendo Switch, but everyone hates its kickstand. It feels cheap and flimsy. It's only available in one angle. And by far the worst part, you can't even charge it when it's in use because the USB-C port is right on the bottom of the device.
Nintendo hears your woes and they're finally addressing it with a new accessory in the form of an adjustable charging stand that "makes playing in Tabletop mode easier than ever," according to Nintendo.
"Nintendo Switch can be played in three modes: TV mode, Handheld mode and Tabletop mode," Nintendo explains. "Tabletop mode lets players set up the Nintendo Switch system to play games on the go without the need for a TV. The compact and sturdy stand will work with any flat surface, like a tray table on an airplane or a dorm room desk. While not required, the adjustable charging stand makes playing in Tabletop mode more convenient."
The adjustable charging stand works just like it sounds. You can charge the Nintendo Switch while in Tabletop mode while still being able to adjust the stand to your liking. This isn't anything revolutionary, but it's something Switch owners have been griping over for a couple of months.
The adjustable charging stand will cost $19.99 and will be available for purchase on July 13th. For those of you who can't wait, there are a couple of options already out there on Amazon, including an elevated stand from Hori and an incredibly affordable one from Younik.
How do you feel about the Nintendo Switch kickstand? Do you hate it? Let us know what you're thinking down below in the comments. 
Follow us on Flipboard, Google News, or Apple News