NookDesk is the sit-stand desk we've been waiting for
Multi-levels of customization for your multi-level desk.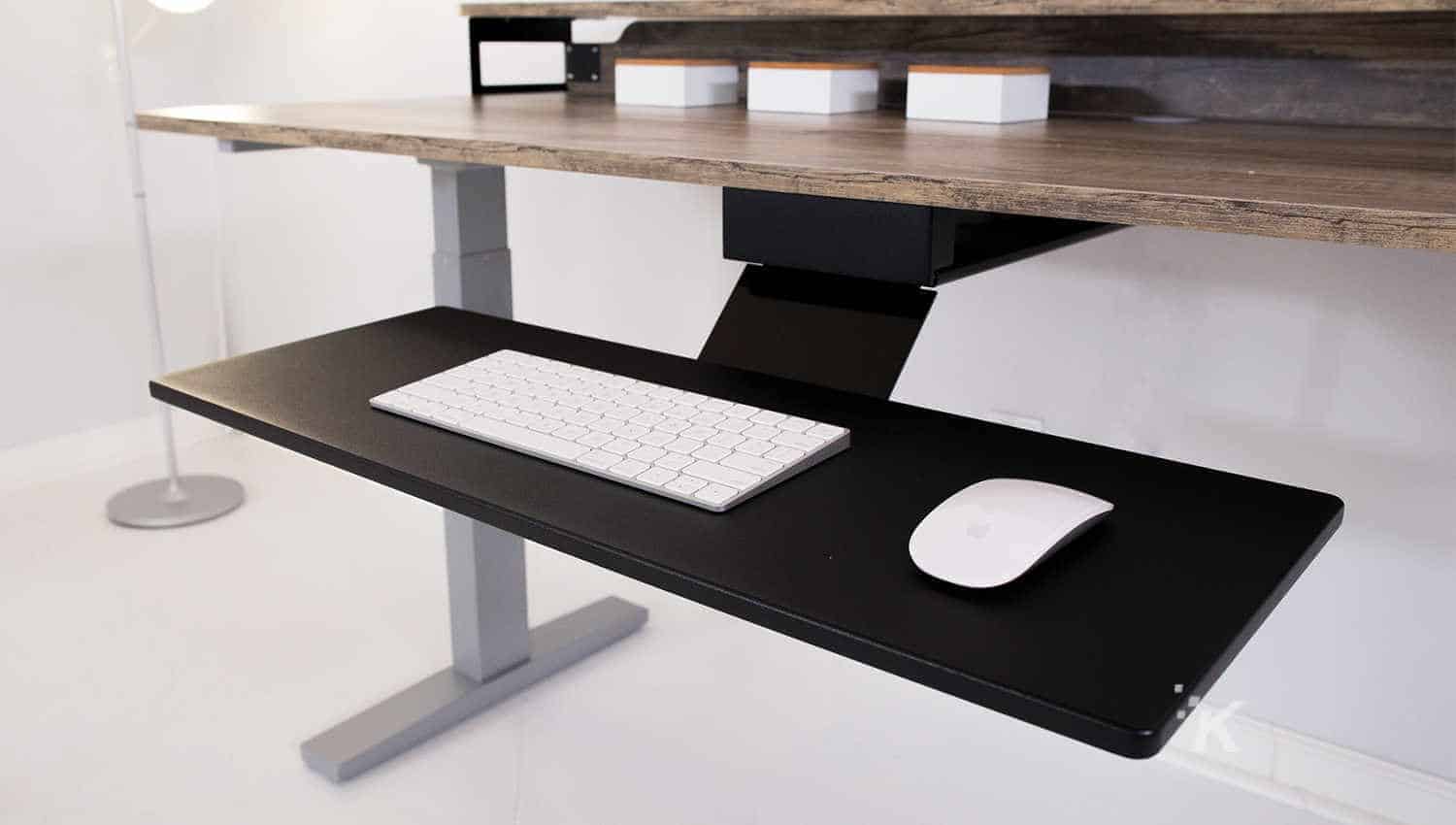 We've written a bit about the benefits of having a sit/stand riser for your desk, but what if you want to take that to the next level? A purpose-built, standing desk like this one from NookDesk is what you're looking for. NookDesk brings something new to the party, with multi-level add-ons that increase the desk surface by up to 80-percent.
Starting at $499 for a Solid/Wood Laminate desktop, the NookDesk offers a host of customizable options and tops out at $2,435.50 if you add all the configuration options. That might seem a lot, but most people won't spec things out to the nines.
If you want the two multi-level add-ons, and maybe one of the mid-tier surface materials, you'll be looking at about $1000 for the NookDesk, which keeps it firmly in-line with market pricing.
[envira-gallery id="64349″]
The NookDesk has three different groups of desktop materials to choose from, with multiple colorways in each group. There are laminates for the entry-level, rubberwood for mid-range and thick bamboo for the top-tier. Rubberwood adds $199 to the cost of the desk, and bamboo will set you back an additional $349.
It comes pre-configured with a programmable controller for the height adjustment, or you can opt for a simple up/down control for a small discount. The programmable controller can zoom at 1.5-inches-per-second to 200 different sitting and standing positions.
The deskspace extenders each add 40% to the main workspace's area, with one designed to go above the desk towards the back and one to go underneath, closest to the user. This is a nice addition to the standing desk marketplace where, due to the mechanism, you usually don't get drawers/shelves etc built into the desks.
There's also the usual host of added extras such as surge-protected AC outlets, keyboard platforms, Harman Kardon speakers, monitor arms and cable management solutions.
NookDesk can comfortably raise up to 250lbs of added equipment, so it will work with your ultrawide monitor setups and probably with water-cooled PCs, which get pretty heavy quickly.
It's nice to see innovation in the standing desk space, and something as simple as adding shelving areas makes a huge difference to ergonomics and usability.
If you're interested in finding out more, or even purchasing, head over to the NookDesk site.
Do you have a standing desk? Want one? Let us know your thoughts in the comments.
In other tech news:
Follow us on Flipboard, Google News, or Apple News