OpenAI rolls out web browsing and plugins to all ChatGPT Plus users
OpenAI says they're rolling it out over the next week, so if you don't see it yet, just know that it's coming.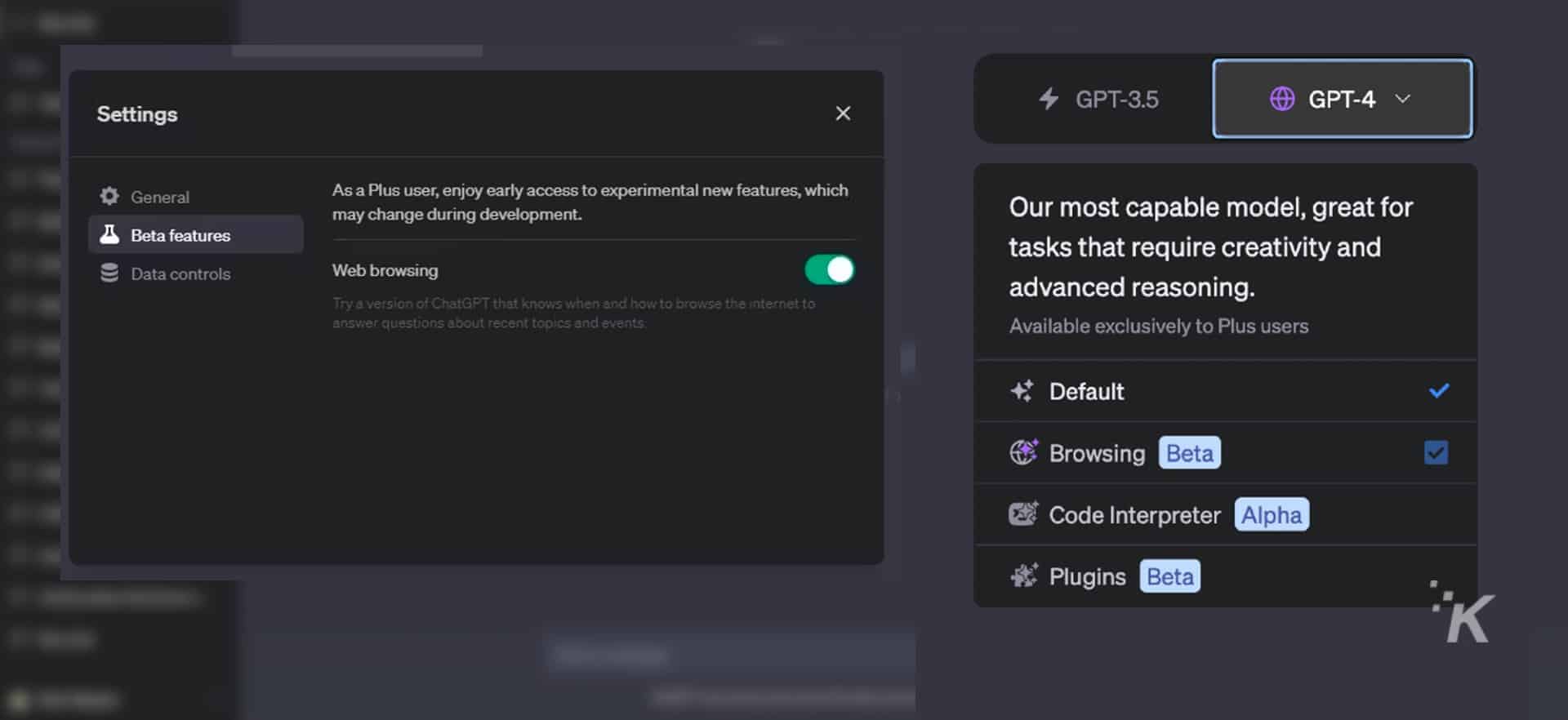 Heads up, ChatGPT Plus users: OpenAI is leveling up your ChatGPT experience.
The update includes web browsing capabilities and access to 70 plugins in beta for those who opt-in to experimental features.
This update promises to revolutionize how you use ChatGPT for everything from entertainment and shopping to job hunting and weather forecasts. Per the release notes:
"If you are a ChatGPT Plus user, enjoy early access to experimental new features, which may change during development. We'll be making these features accessible via a new beta panel in your settings, which is rolling out to all Plus users over the course of the next week."
How to enable ChatGPT's web browsing and plugin features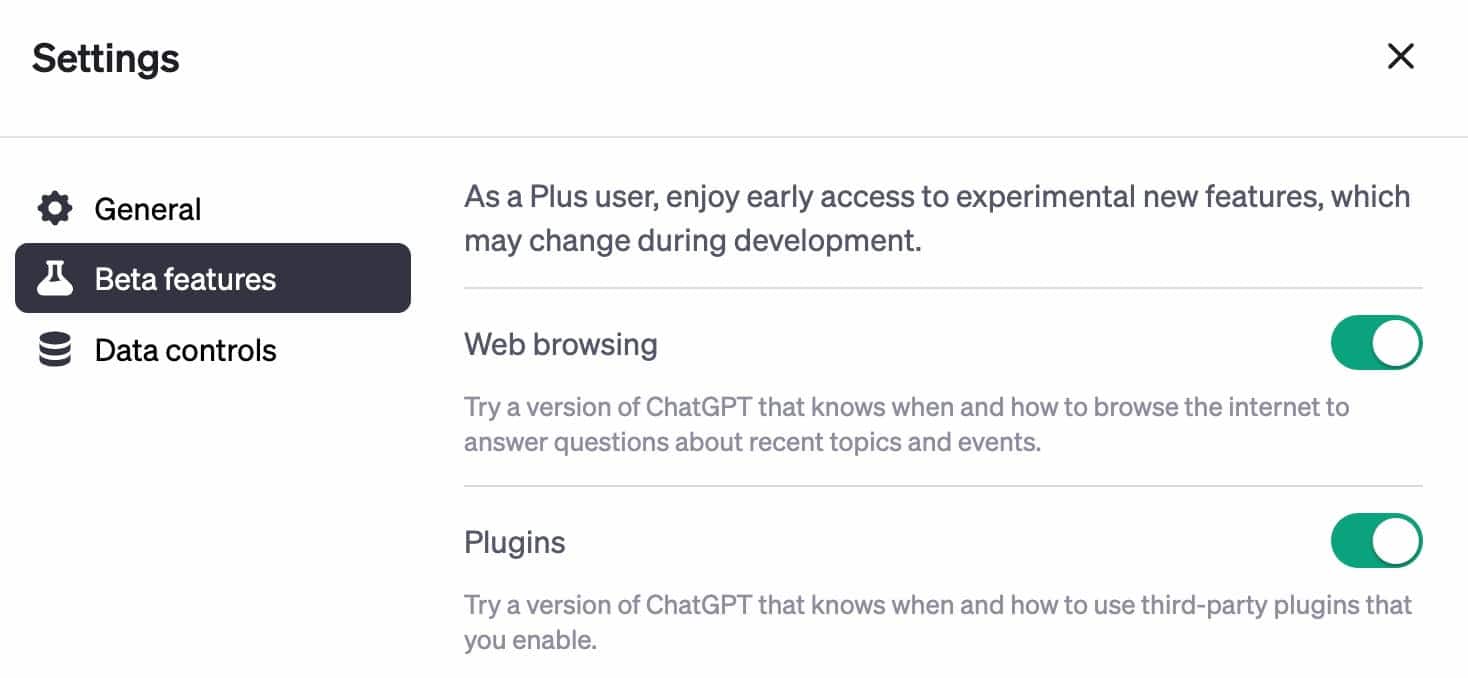 OpenAI says they're rolling out the new update to ChatGPT Plus users over the week, so if you don't see it yet in your dashboard, just know it's coming.
For those who have access, here's how to turn it on.
Simply head to your ChatGPT Plus user settings in the bottom left-hand corner. Then, select the 'Beta features' menu, and enable the beta features panel. Once selected, you'll have two options to choose from:
Web browsing: Try a new version of ChatGPT that knows when and how to browse the internet to answer questions about recent topics and events.
Plugins: Try a new version of ChatGPT that knows when and how to use third-party plugins that you enable.
From here, select the beta features you would like turned on. That's it.
Once enabled, you'll discover an impressive selection of plugins, web browsing, and other features like a code interpreter. Just remember, you can only enable three plugins per chat session, so choose wisely.
In addition, the selective web browsing feature is seriously smart and delivers relevant search results based on your prompts.
While some plugins, like the PDF analyzer, may require a bit more fine-tweaking, others, such as the Zillow plugin, are showcasing the potential to redefine how we interact online.
OpenAI says they're rolling out these features in stages: alpha testing, beta testing, and general availability. By participating in the alpha or beta stage, your feedback will help shape the future of AI-driven web experiences.
Earlier in the week, OpenAI's biggest competitor, Google Bard, released to the public worldwide, with many of the features OpenAI currently keeps locked behind a ChatGPT Plus paywall.
Have any thoughts on this? Drop us a line below in the comments, or carry the discussion over to our Twitter or Facebook.
Editors' Recommendations:
Follow us on Flipboard, Google News, or Apple News