Opera launches their new browser aimed towards one-handed use
Okay, you in the back, stop giggling.
It's called Opera Touch and it's designed from the ground up for on-the-go use as a companion app to their desktop browser. I've been using it throughout the day and it does appear that the claim of speed is correct. Here's what Opera has to say about the new app:
To activate the one-handed mode, you've got to press something Opera calls the "fast action button (FAB)." The FAB lets you access search (either typed or voice activated), scan QR codes and view open tabs. There's quite a bit of thinking involved in the refinements the developers have made concerning Search. To search, all you have to do is barely touch the FAB at the bottom of the screen, which brings up the keyboard automatically. This feels slightly awkward to me, probably due to an adjustment period but I like the thinking behind it. I also like that I don't have to tap on the top of the screen to search, then move my hand all the way to the bottom of the screen to type in my query (seriously other browser apps, fix this), because this is FABulous.
Here are the Opera developers walking you through their design process, for those curious:
The other killer feature of Touch is called Flow, which links your smartphone to your desktop browser with the minimum of fuss. Open the Opera Flow app, scan a QR code in the desktop Opera browser and you're linked, allowing you to send files, notes, and links between the browsers. This just feels right, it removes the complicated login processes and is one of the better uses for QR codes that I've seen for a while.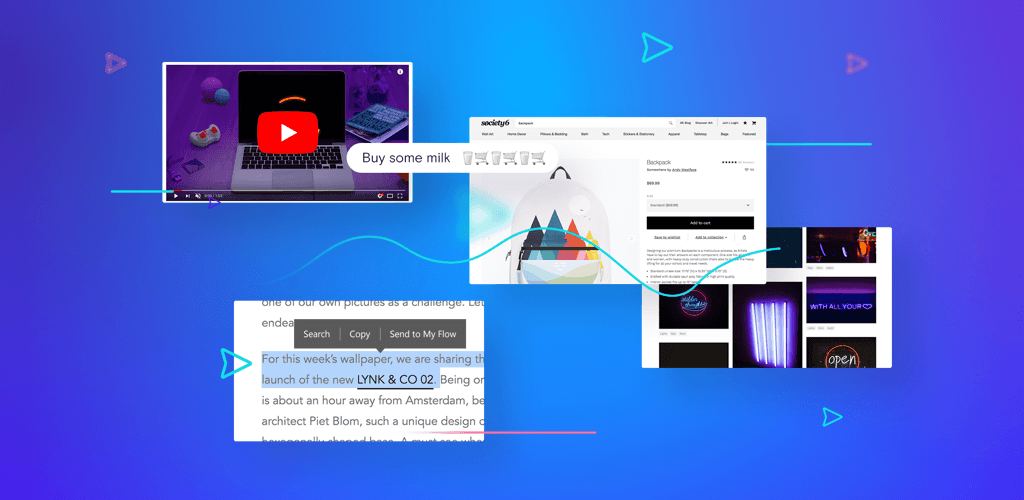 To use Flow, you need to run Opera on both desktop and mobile. This is a clever move, with the 'browser wars' very much dominated by four companies, this feature might tempt user share away from those.
Opera Touch has already landed on Android and will be available soon on iOS. You can grab it from the Google Play Store.
Follow us on Flipboard, Google News, or Apple News