For some reason, Panasonic has released a device that deodorizes your shoes
Odor-eating ions air away yo' stank.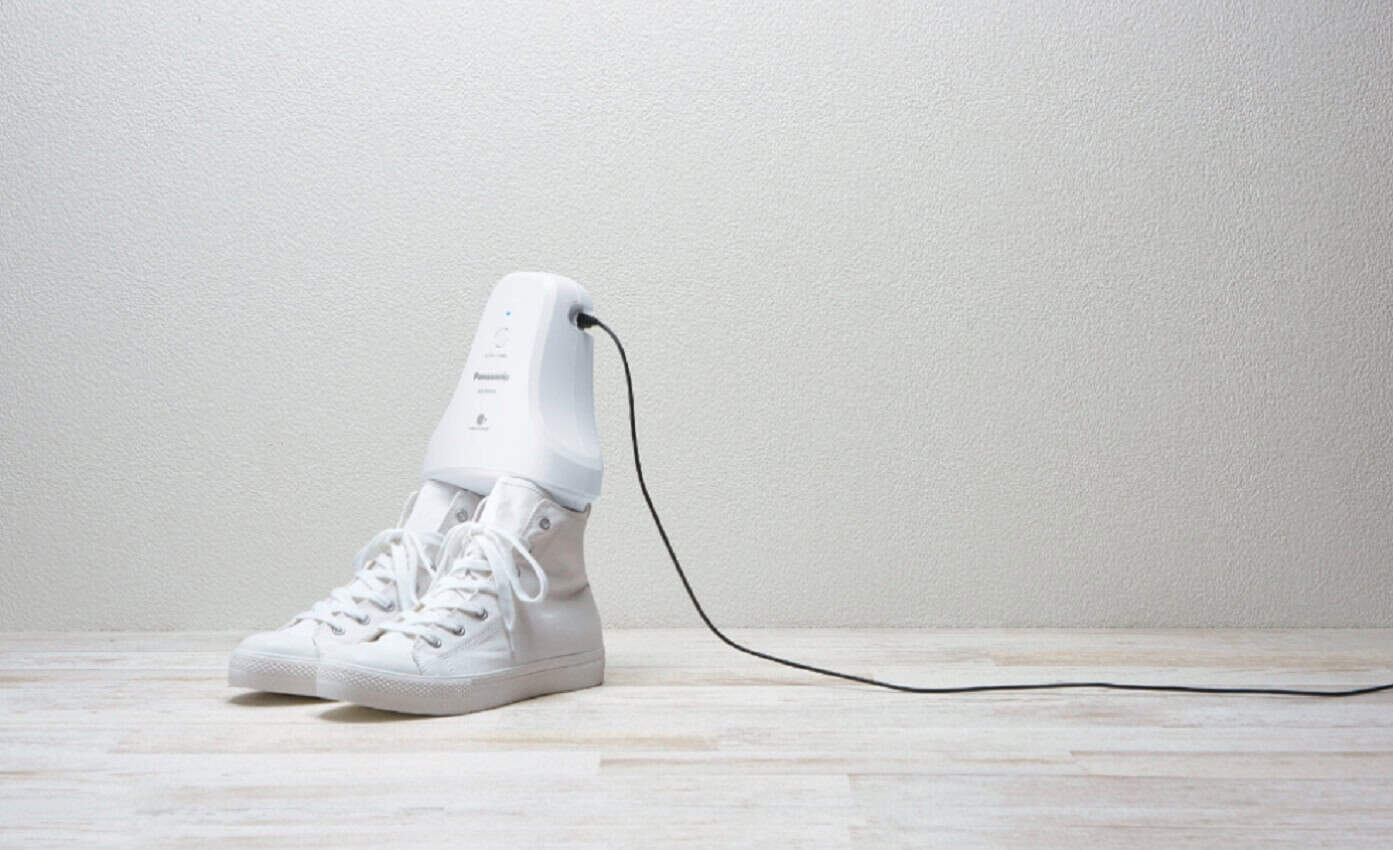 Who got the funk? You got the funk – probably in those sneakers you haven't washed all year. That toe cheese scent is most likely due to a particular bacteria from your skin that feeds on sweat, producing a compound called isovaleric acid. There's a multitude of ways to mask/clean/avoid this, but now there's a newer, high-tech way, thanks to Panasonic.
The MS-DS100 shoe deodorizer fits into a pair of shoes and generates ion particles containing hydroxyl radicals that air out the footwear from heel to toe. Panasonic calls these ions "nanoe X."
We'll have to wait in the West though, as the MS-DS100 will be Japan-only when it releases on September 20th.
It takes five hours to rid your kicks of stank on normal mode, and there's a longer, 7-hour deep-clean mode for those stubborn odors. Panasonic recommends leaving the MS-DS100 running overnight so the shoes smell showroom-clean in the morning.
It also has an integrated battery for use away from a wall outlet (I mean who has a socket in their shoe cupboard? (who has a shoe cupboard? – Ed.)). Panasonic claims that either operating mode uses less than ¥1 per cycle (about 1c). No price information yet, again it will be a Japan-only release when available.
For once this is a crazy invention that I wish will release over here, especially with all the knit-footwear, there's a dire need.
Would you buy this? How much would you be willing to spend on it? Let us know below.
For more tech, gadget, and gaming news check out:
Follow us on Flipboard, Google News, or Apple News