The Spyra One takes the water gun and brings it to the 21st century
Shame it won't be available until next summer.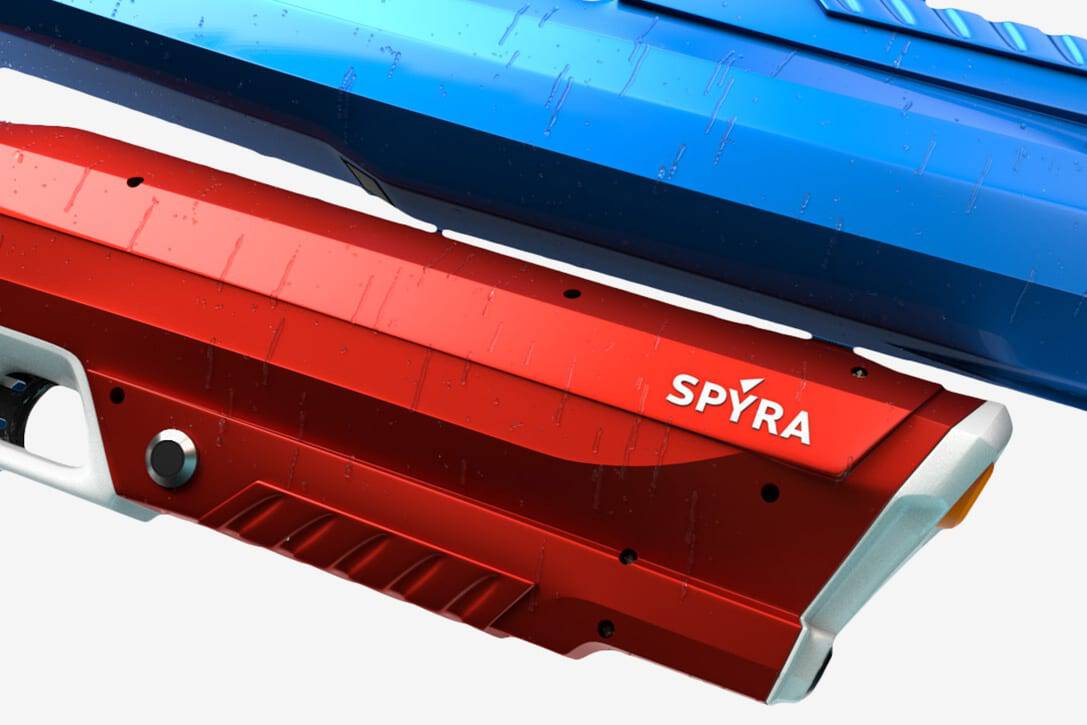 War. War never changes.
Well, unless you're talking about the backyard type of war. The Spyra One is here to change all of that, with its precisely-measured bursts of "water bullets" which can cleanly hit targets up to 25 feet away. No hand-pumped Super Soakers here.
The Spyra One has an integrated pump that lets you refill from any water source. It's also filtered, so you don't have to worry if the lake/bucket/puddle is clean or not. Taking only 14 seconds to refill, the pressurized tank will keep you firing without pumping. There's also a ridiculous digital ammo counter to track when you need to refill.
The whole thing is powered by a rechargeable battery that the company says should last for 45 fill cycles. It charges back up over USB-C, making this water gun truly cutting edge.
Before you go off into a soaking frenzy, just a few things to point out. The Spyra One is currently on Kickstarter for an eye-watering $133. That's a crazy amount for a water gun, but then again it might be worth it to you and your friends. Spyra's aiming to ship the guns next August, so you've got a long wait before getting your hands on them. Kickstarter is also known for slipped deadlines, so maybe it could even be the summer of 2020 when you see your digital weapon of sploosh.
It's also the first product from a new company, they've yet to ship a device in any form so back with caution if you do want it. There are several working prototypes, but that doesn't always translate when the devices get to the production stages.
What do you think of this high tech water gun? Would you spend over $100 on one? Let us know below.
For more gadgets and tech news, check out:
Follow us on Flipboard, Google News, or Apple News