11 great crowdfunding campaigns to check out in November
We've got everything from webcams to e-ink desktop computers this month, so check it out!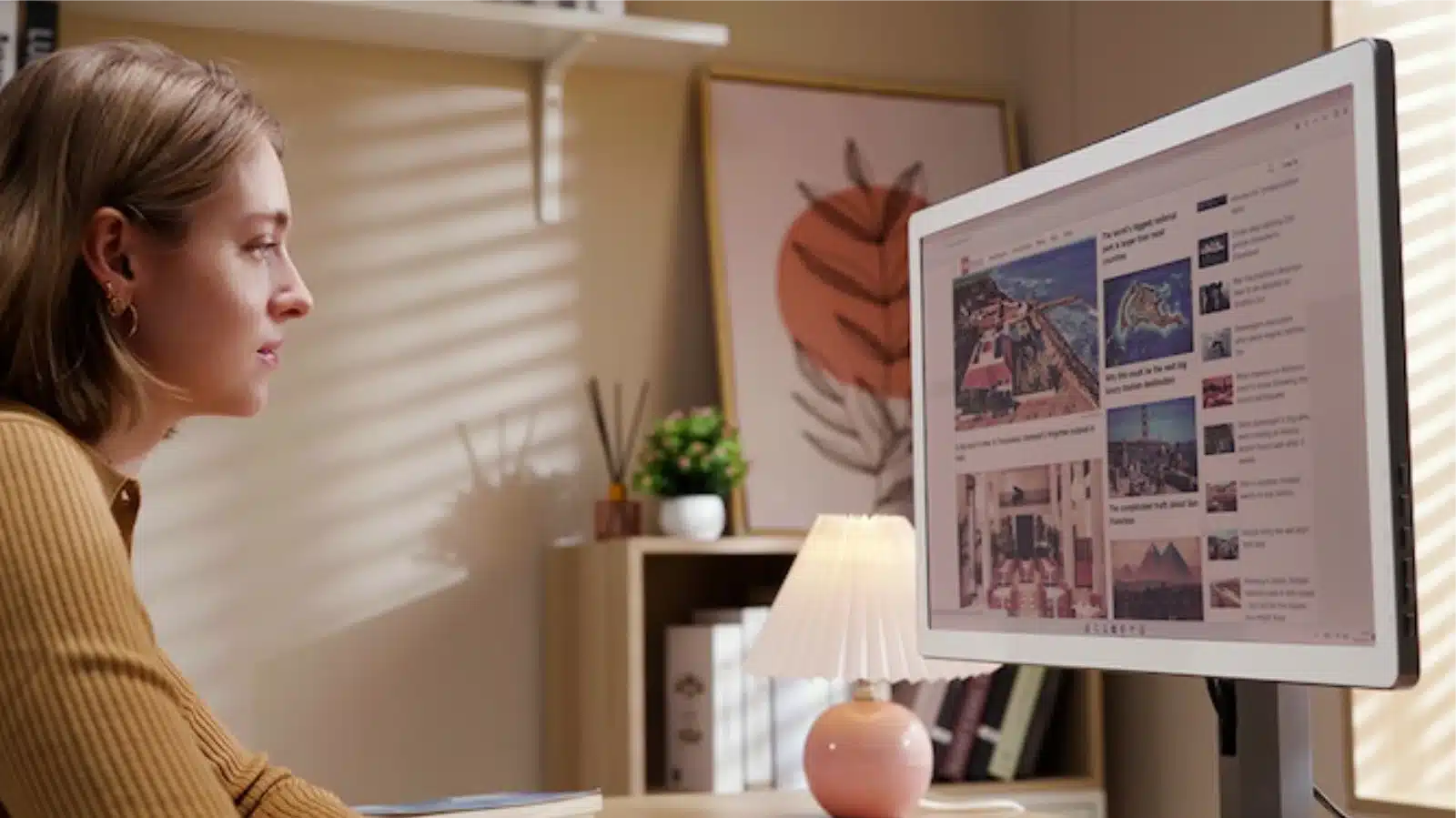 Crowdfunding is an excellent way for innovative products to see the light of day without the restrictions placed on in-house development at large companies.
It's also a great place to check out video games from small studios, movies, and campaigns for social good.
With all those campaigns competing for your attention, finding ones based on your interests can be tricky. Let KnowTechie do all the hard work for you with our top picks for November 2023.
Check out these 11 awesome crowdfunding campaigns this month
So… with how many crowdfunding campaigns are out there, how do you choose what to back?
Well, I use a combination of checking out their campaign page, looking to see if any of the comments on their show dissatisfied backers, and companies I've already had successful pledge fulfillment.
I also stick to gadget areas I know a bit about, like photography, cooking, maker tools, and writing implements. That way, I can judge whether the campaign's aspirations are within reach.
I'm also picking campaigns with some time left to run, as it's no fun finding out about excellent gadgets after they've finished.
So, with all of that out of the way, here are some of the crowdfunding campaigns I've found worthy of attention in November:
Obsbot Tail Air
The latest 4K webcam from Obsbot is the Tail Air PTZ, and it comes with a bunch of features that creators and remote workers will love.
We've used multiple Obsbot devices over the years, from the Tiny 4K, Tiny, and Me, and enjoyed the image quality overall and the AI tracking functionality. This camera has all of that and more.
For a start, it has a larger sensor with larger pixels, which captures more light overall. Focusing is now accomplished by an infrared laser, so even low-light focusing is quick and accurate.
It's got excellent AI tracking that can be tweaked for composition, gesture control, NDI for setting up a camera system over a network, and an internal battery for 2.5 hours of streaming without wires.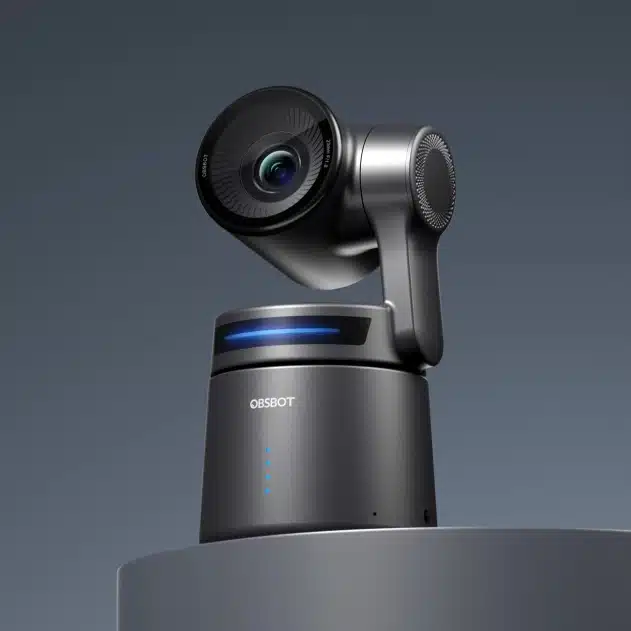 Obsbot Tail Air PTZ Camera
The Obsbot Tail Air PTZ Camera is a great option for content creators, with 4K30 or 1080p60 streaming video with PTZ control, multicam setup options, and internal batteries for 2.5hrs of wire-free video capture.
What We Like:
Up to 4K30 resolution webcam with AI auto-tracking
NDI connection for streaming over Wi-Fi or Ethernet
Multiple outputs including USB-C, Micro HDMI and Ethernet
KnowTechie is supported by its audience, so if you buy something through our links, we may get a small share of the sale.
Fululy robotic cushion
Meditation, mindfulness, and other relaxation techniques rely on deep breathing, which regulates our nervous system. A different type of deep breathing happens when in close proximity to another person, but what if nobody is around?
Enter fulfuly, a robotic cushion with a quirky cloud shape that mimics deep breathing. Hug it, breathe with it, and let go of the tension you were feeling, it's that simple.
Use it as a stress aid, after, during, and even before work so you're always in the best frame of mind to be productive.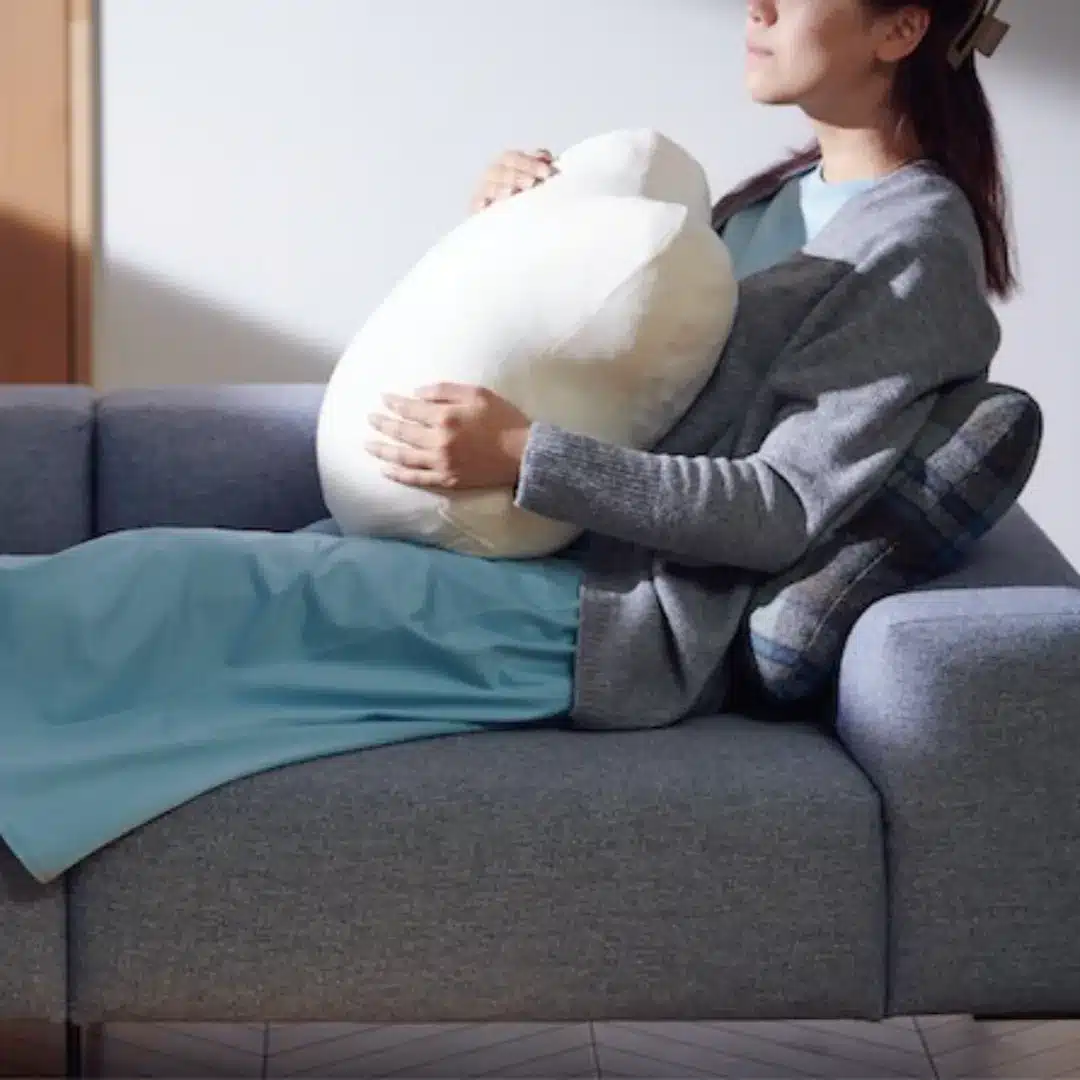 Fulfuly Breathing Robotic Cushion
Ever feel overwhelmed and like you need a hug? Hugging works partly because two people that close together start syncing breaths, helping the runaway nerves to calm down. Fulfuly does the same thing, but with a cute robotic pillow that eases you into deeper breathing.
What We Like:
Soothing organic breathing which induces deep breathing in the person hugging fulfuly
Quirky, cloud-like shape with contours to hug from any angle
Long battery life
KnowTechie is supported by its audience, so if you buy something through our links, we may get a small share of the sale.
Donner Medo Portable Musical Instrument
What's the worst part about music creation? It could be that when inspiration strikes, you're often nowhere near an instrument to explore your idea.
With the Medo, your instrument is always at hand, with a portable, pocket-sized synthesizer that can record sounds, create loops, and help you make intricate arrangements.
Tap into your creativity wherever it strikes, and record your inspiration with gesture-based controls and RGB for immersive visual representations of your musical creations.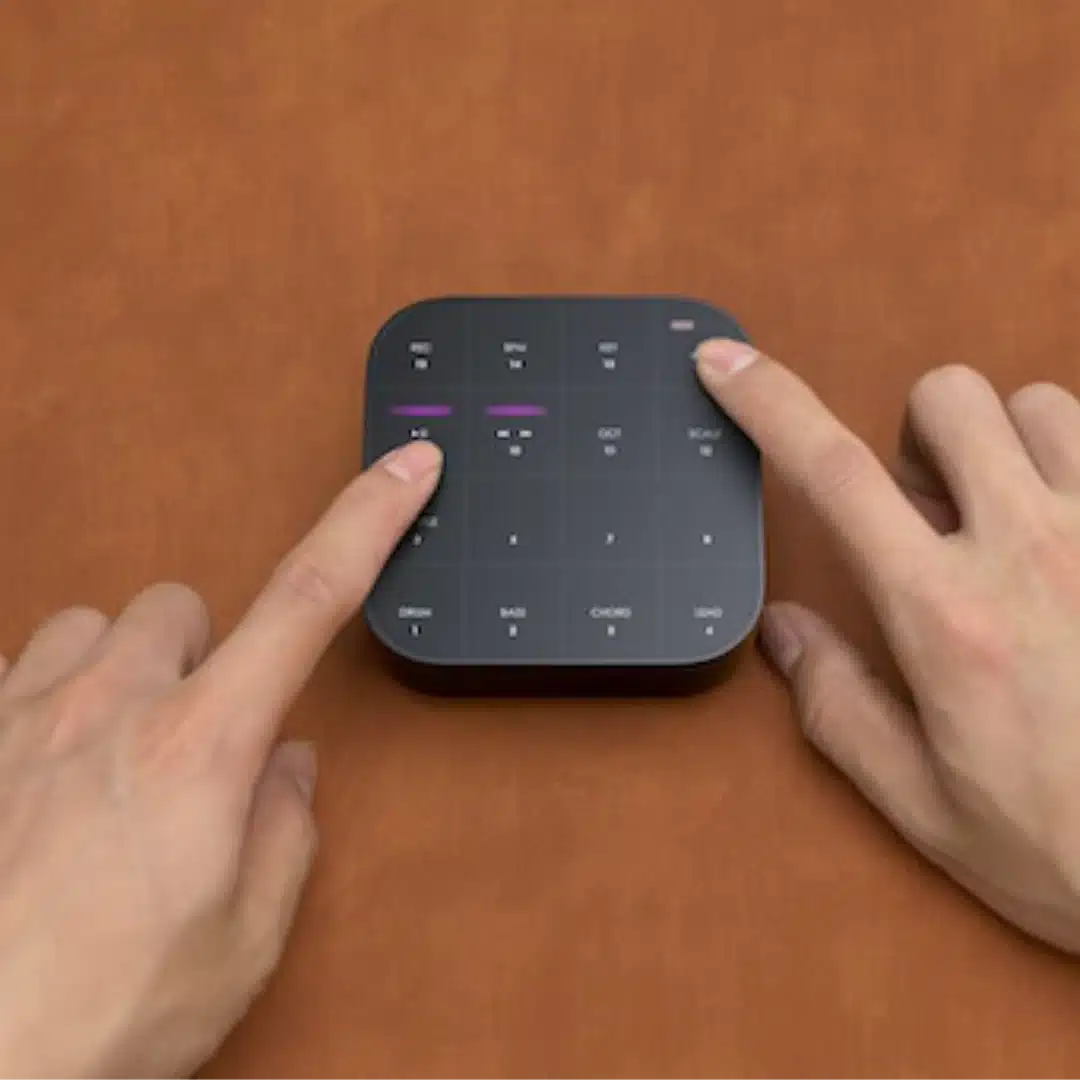 Donner Medo
The Medo is a compact, portable all-in-one sampler and looper for creating musical compositions anywhere you are. It's a portable synth with gesture-based controls instead of keys, and makes a perfect gift for musician friends.
What We Like:
Sampler, looper, and more in one battery-powered box
Gesture-based controls for accessible creation
RGB lighting that mimics your track's rhythm and mood
KnowTechie is supported by its audience, so if you buy something through our links, we may get a small share of the sale.
Eazeye
Eye strain and office jobs go hand-in-hand, but they don't have to be that intertwined. Eazyeye swaps the harsh artificial LED backlight for natural light, making it less strain to look at.
Think of how much easier an eink tablet, like a Kindle, is to read books on. Now imagine that for the computer monitor that you do your daily work on. That's the promise Eazeye claims to do and we're excited.
Of course, the sun isn't always out especially at this time of year. Eazeye has an LED backlight too, but with lower blue light intensity than traditional backlights.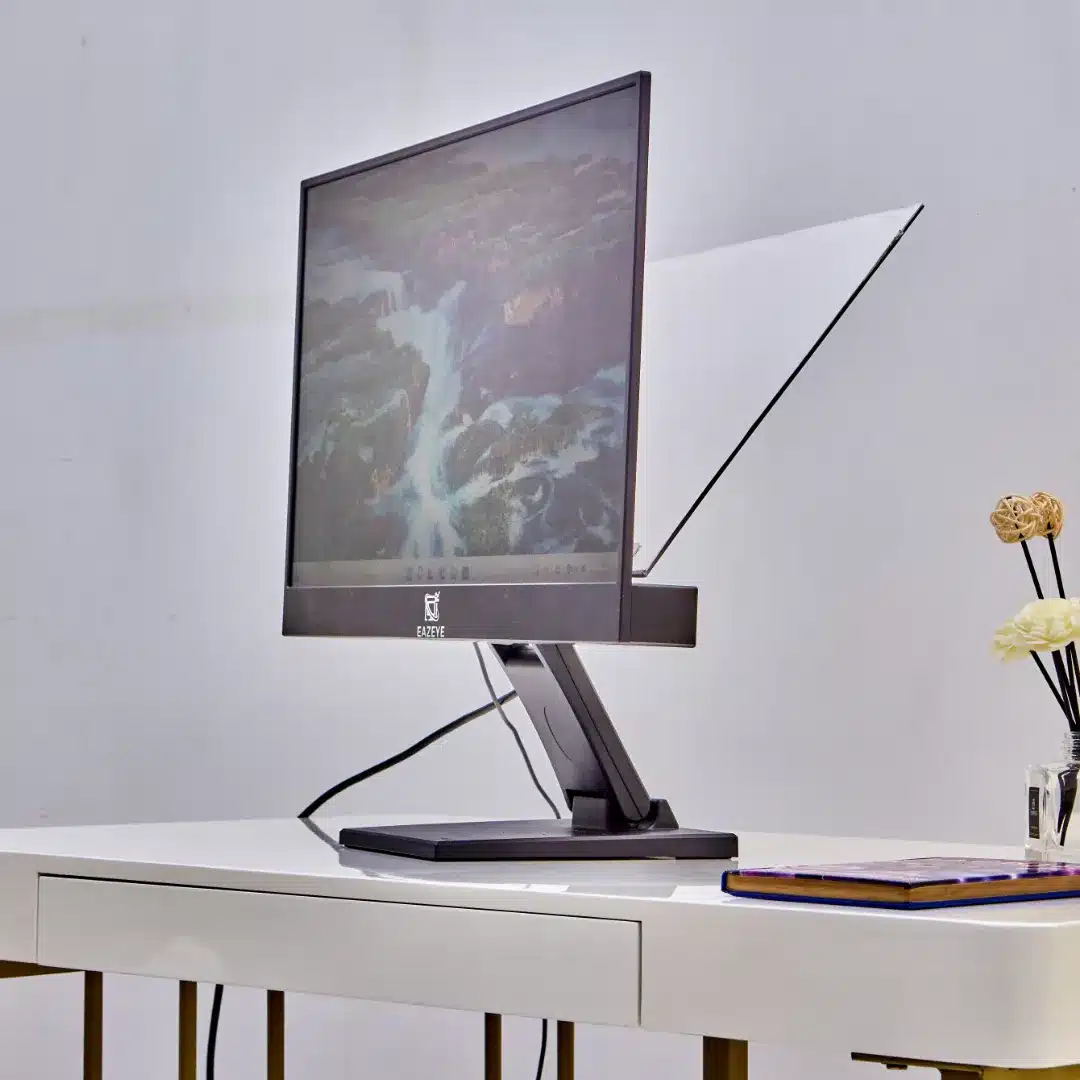 Eazeye - Worlds First Naturally Backlit Monitor
Ever got eye-strain from staring at a computer screen all day? Yeah, us too but now there's a solution. Eazeye uses the natural light levels in your room to light up the screen, so you don't get those LED backlight headaches anymore. Nice.
What We Like:
Naturally lit so immune from the usual issues of LED backlighting like blue light or headaches
Stylish design for your desktop
The first monitor you should really put next to the window
KnowTechie is supported by its audience, so if you buy something through our links, we may get a small share of the sale.
Three 3D Scanner
With the rise of 3D printing and ever more realistic 3D graphics for games and render use comes a whole ecosystem of support devices.
3D scanners are part of the new peripherals, but most have glaring drawbacks, like needing a powerful (and expensive) computer to facilitate the scanning. Three changes this by integrating a CPU and GPU into the scanner.
That way, it can process the data from the DLP projector and Sony optical sensors in real-time and on-device so that you can get the scans on relatively low-powered devices like Chromebooks or smartphones.
It can scan things from the macro to the micro ranges, so whatever your project, you can get the 3D scanned objects you need.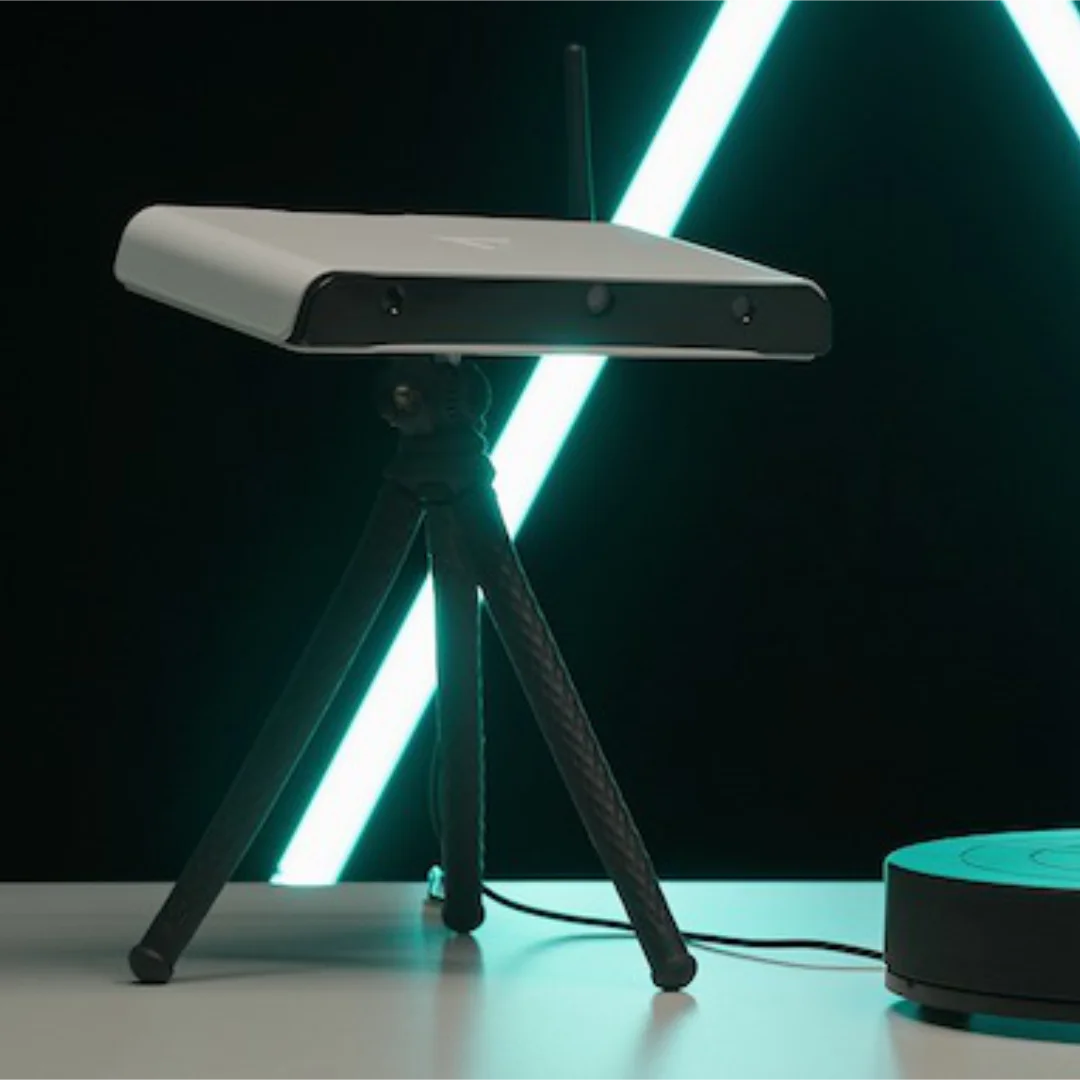 Three - The Incredibly Capable 3D Scanner
Three solves several problems with 3D scanning, including removing the need for a powerful computer. That's because it has a built-in CPU and GPU, to run the Sony optical sensors and DLP projector that's used to scan the objects.
What We Like:
Flexible scanning for large objects like cars, right down to small objects like tabletop miniatures
Can capture the color of objects and import them into the scanned 3D object
Works right from your web browser so no need for app installs
Check Availability
KnowTechie is supported by its audience, so if you buy something through our links, we may get a small share of the sale.
Monogram Keyboard
Monogram started on Kickstarter, as Palette, a system of magnetically-connected control surfaces for creatives to use in editing programs. It's perhaps fitting that they're back crowdfunding for their latest device, the Monogram Keyboard.
This TKL format mechanical keyboard comes in a CNC-machined aluminum alloy case, and has a host of useful features for the creatives among us.
There's a row of mini OLED displays above a row of function keys, that change automatically as you switch between programs so you always know where your shortcuts are. And a handy control dial for fine-control.
And because it wouldn't be a Monogram without magnets, there's a magnetic pogo pin connector that attaches a standalone keypad to either side of the keyboard.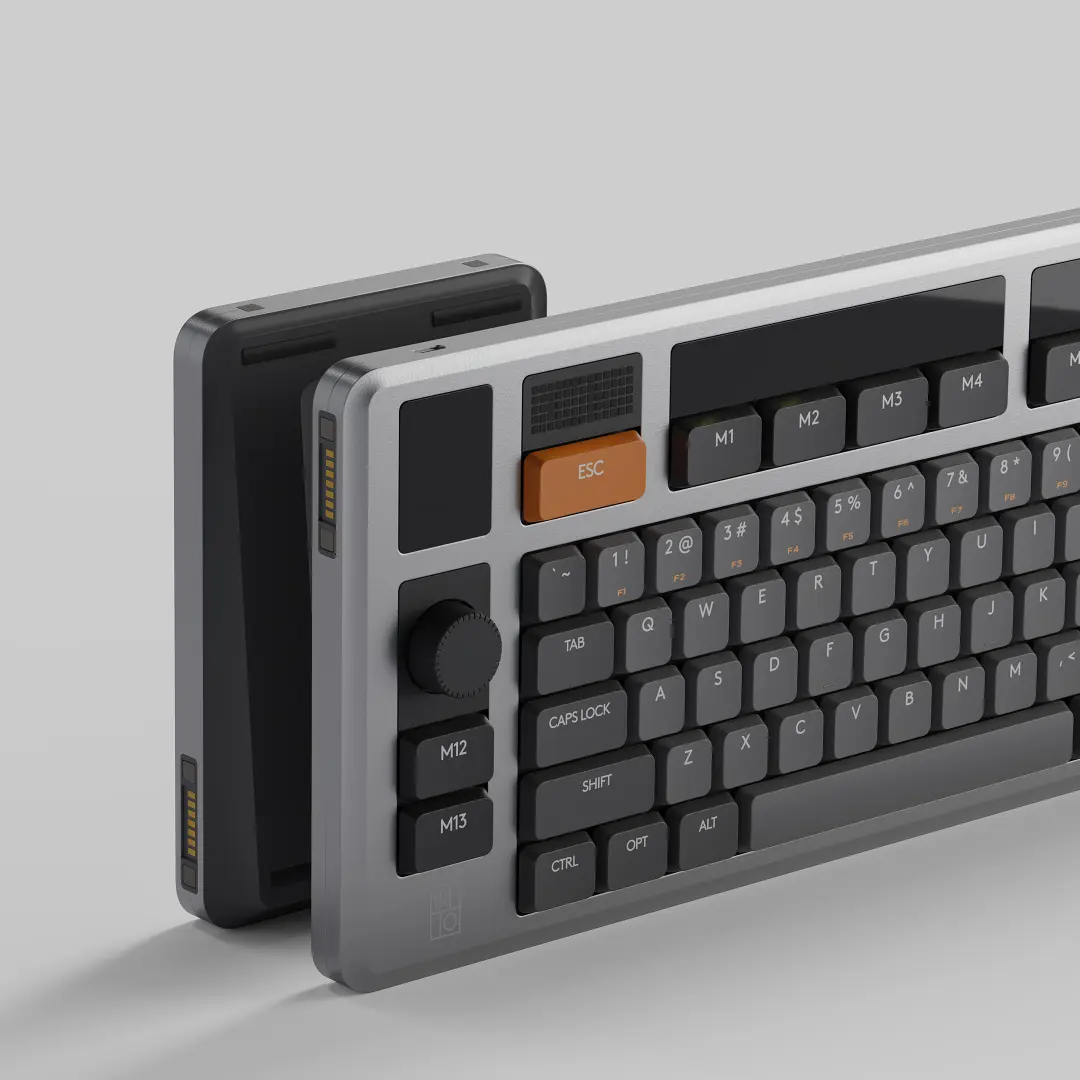 Monogram Keyboard
The Monogram Keyboard is a modular keyboard built for creators, with customizable OLED mini displays, media controls, and a control dial. It's also got magnetic module connectors, so you can expand it with the customizable Multipad for even more utility.
What We Like:
Modular magnetic connectors to add a Multipad to either side of the keyboard for even more customizable controls
Mini OLED displays that show the current control set as you change between programs
Gateron low-profile mechanical key switches for tactile control
CNC-machined case from a solid piece of aluminum alloy
KnowTechie is supported by its audience, so if you buy something through our links, we may get a small share of the sale.
iMicro Q3 Smartphone Microscope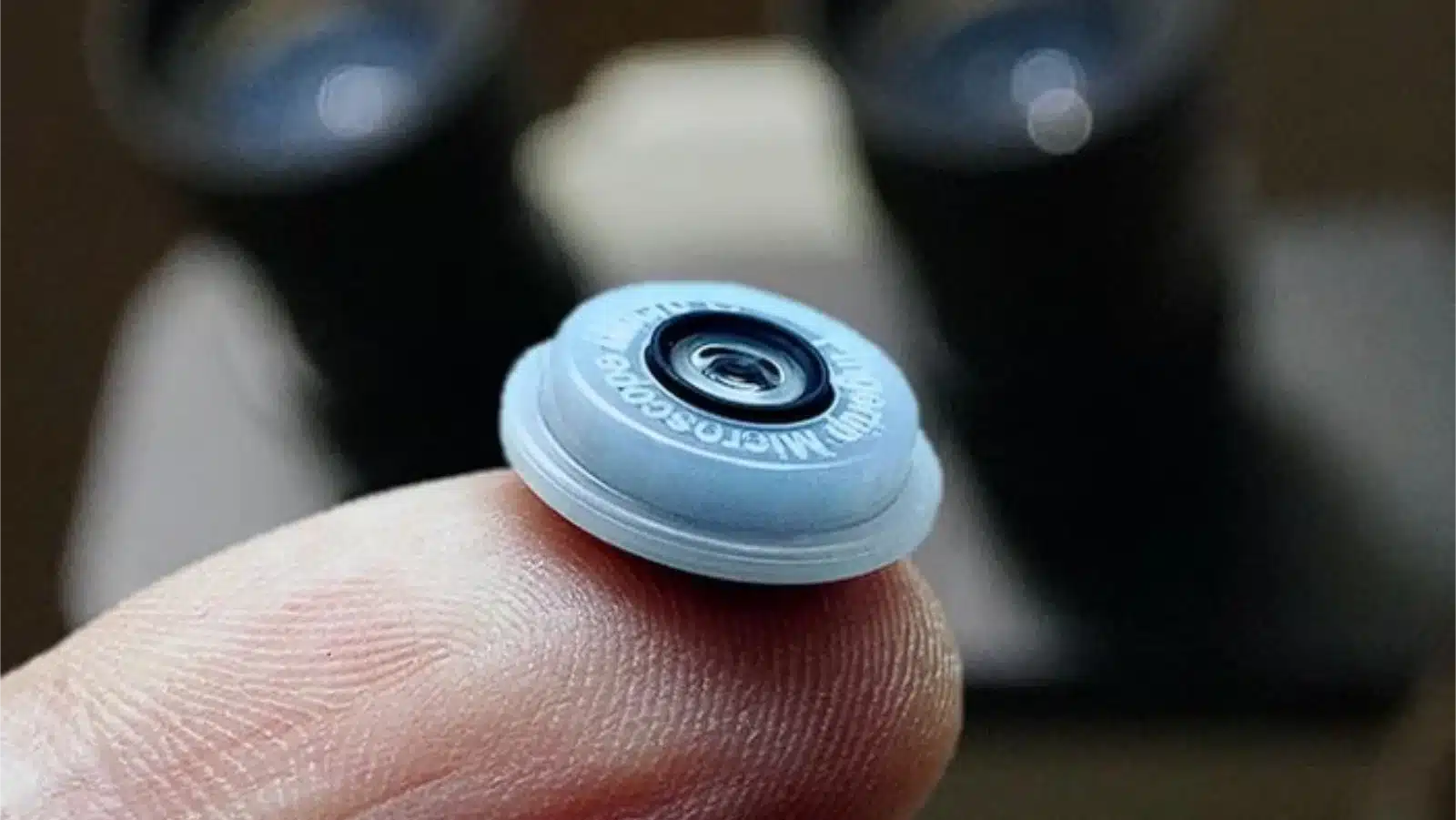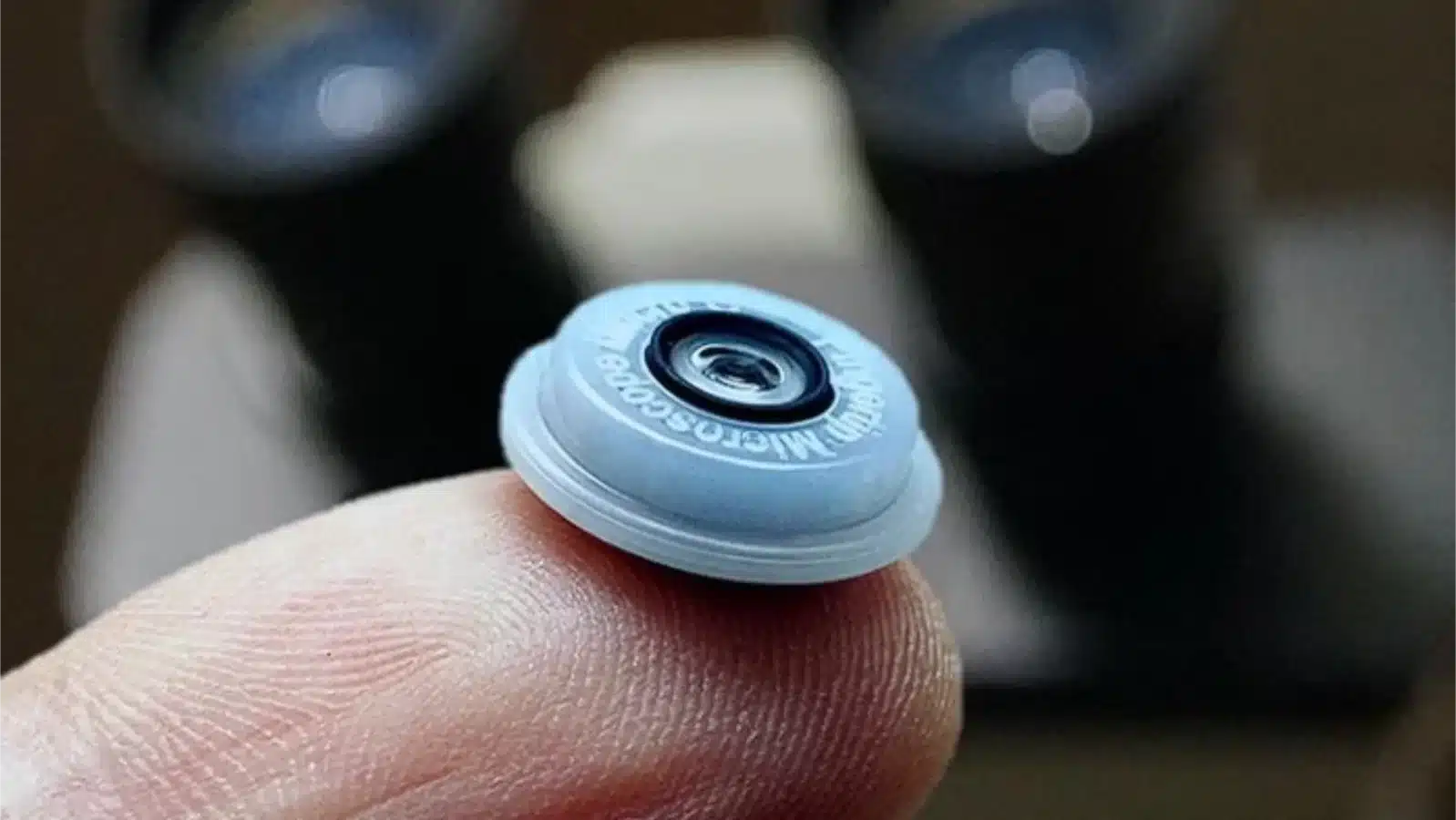 Ever wondered what things lurk below micron level? You can't see them with the naked eye, or even with a camera, but this miniature microscope attachment will let you see tiny objects.
Things like individual pollen grains, individual sub-pixels on OLED screens, and more, with up to 1,200x magnification and no distortion.
This innovative microscope attaches to your phone with nano-suction, just like how a gecko stays on the wall.
You can use it with any camera app with flashlight control, or the iSeeing app which lets you calibrate for pinpoint measurements.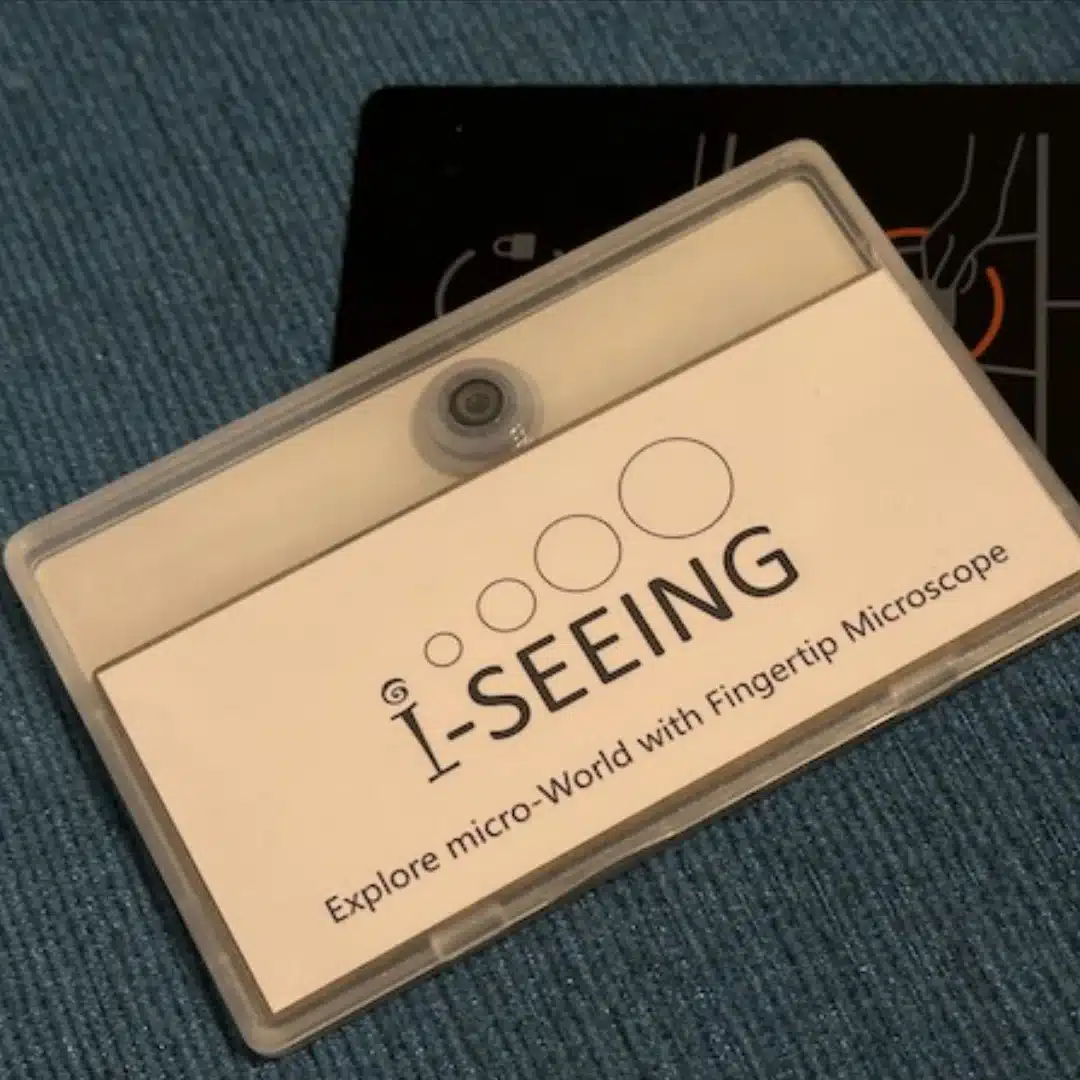 iMicro Q3 Smartphone Microscope
Microscopes are usually associated with big, bulky tubes with large lenses inside but the iMicro Q3 uses a lens not much bigger than a contact lens to enhance your smartphone's camera down to single micron resolution.
Why we like it:
Turns your smartphone into a digital microscope
Explore the usually unseen world right below your eyes
Tiny lens so can carry wherever you go
KnowTechie is supported by its audience, so if you buy something through our links, we may get a small share of the sale.
Anker Solix F3800
Anker is better known for smaller battery packs, but the Solix F3800 dials things up wayyyy past 11. It's got 3.84kWh of power for roughly a day of household use, but you can expand this to up to two weeks of charge.
Two weeks! Better yet, you can wire it into your home breaker box with the Home Power Panel, and feed every socket in your home during a blackout.
It'll even charge from solar, the grid, or other electrical sources, so you can have a whole-house backup solution for never worrying about outages ever again.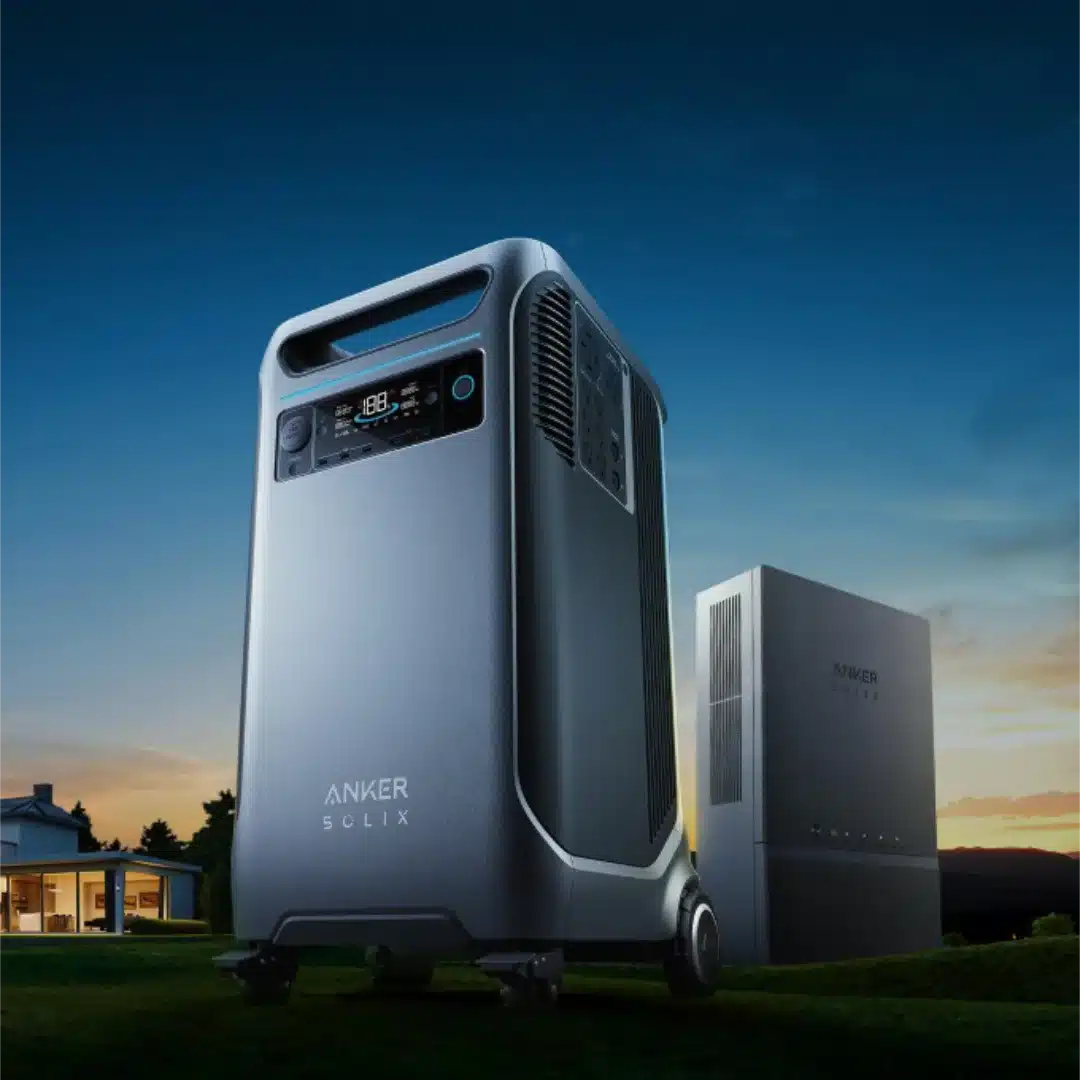 Anker Solix F3800
The Anker Solix F3800 has 3.84kWh of capacity for around a full day of power for the average home. What sets it apart is the ability to increase that to 26.9kWh or even 53.8kWh of capacity for up to two weeks of running your whole home on battery!
Why we like it:
Up to 53.8kWh capacity (with expansion batteries) to power your whole home for days
Dual 120/240V in one unit so it can work with more devices and appliances
Enough power to directly charge EVs or power entire RVs
6,000W output or 12,000W if two units daisychained so you can even power central air conditioner units
KnowTechie is supported by its audience, so if you buy something through our links, we may get a small share of the sale.
T-Shirt TV
Wear your art, memes, or TikToks with this interactive T-shirt with a flexible 10-inch TV embedded into the front. It's got up to four hours of battery life before it needs charging, and can display almost any digital files.
Use it for your NFTs (since they're virtually worthless now), or turn it into ad-hoc advertising campaigns so your brand can shine while you walk around. Or plug in a power bank and shine all day.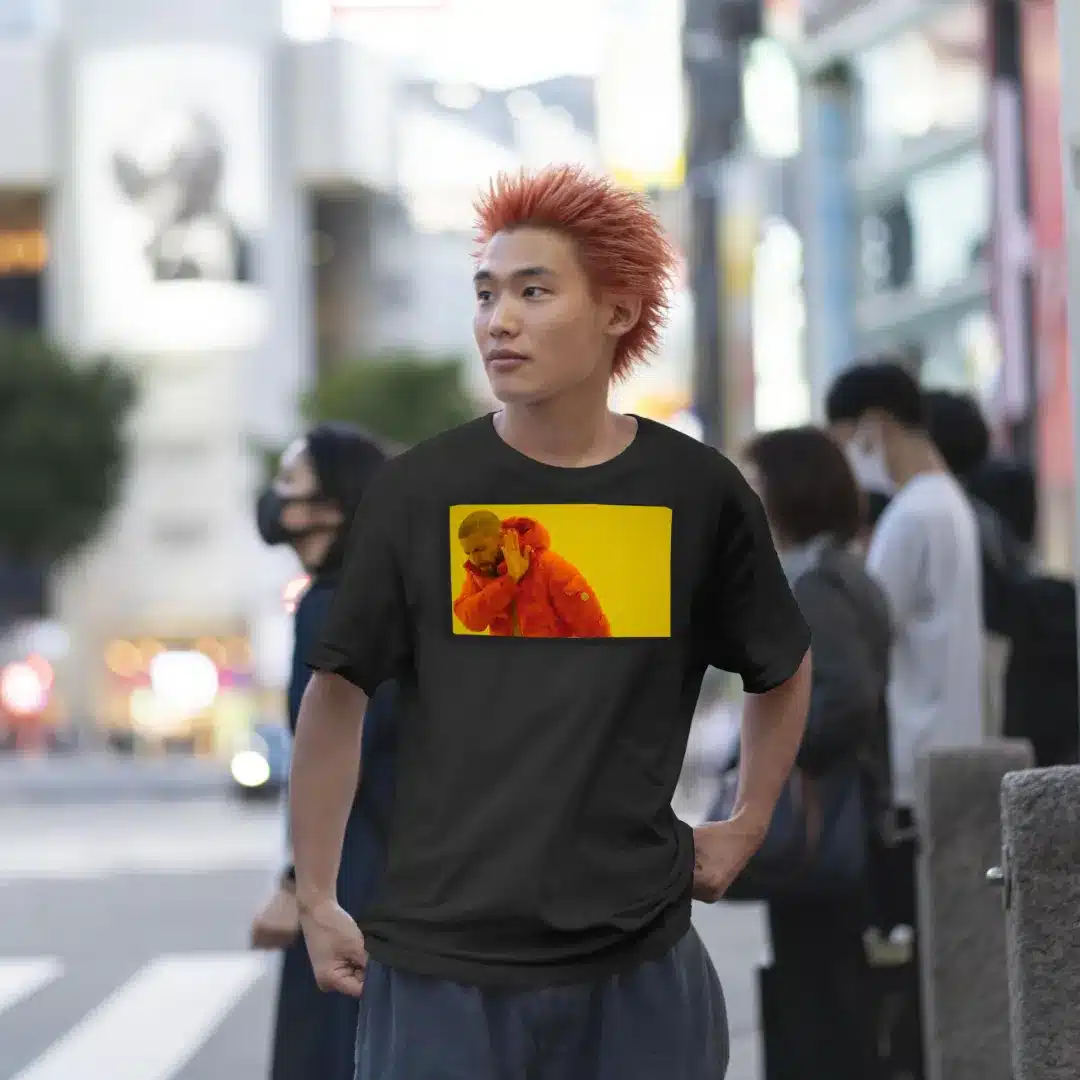 T-Shirt TV
Ever thought your T-shirts were too drab? Too pedestrian? Boring? Well never worry about that again with T-Shirt TV, which adds a 10-inch screen to your tops that can show images, memes, GIFs, and more for up to four hours on a charge.
What We Like:
10-inch, bright, flexible screen for displaying a wide variety of digital mediums
Up to four hours of battery life before needing to charge
Easy to clean
KnowTechie is supported by its audience, so if you buy something through our links, we may get a small share of the sale.
Bigme AIO PC with E Ink Color Display
One of the most annoying things about staring at a computer screen all day is the headaches that some people get from the LED backlighting.
E-ink monitors use a front light to be more like reflected light from a piece of paper, and Bigme has both a monitor and an AIO PC currently up for crowdfunding.
Whichever way you go, you get a 25.3-inch kaleido three e-ink screen, with a 3K (3200×1800) resolution. The front light is adjustable in strength and color tone, to your preferences.
It's eye-friendly, energy efficient, and great for programmers or anyone who stares at a mostly static screen all day.
The AIO PC is powered by a 12th-gen Intel Core i5, 16GB of RAM, and 1TB of storage, running on Windows 11. That's a great little desktop, only the size of a monitor.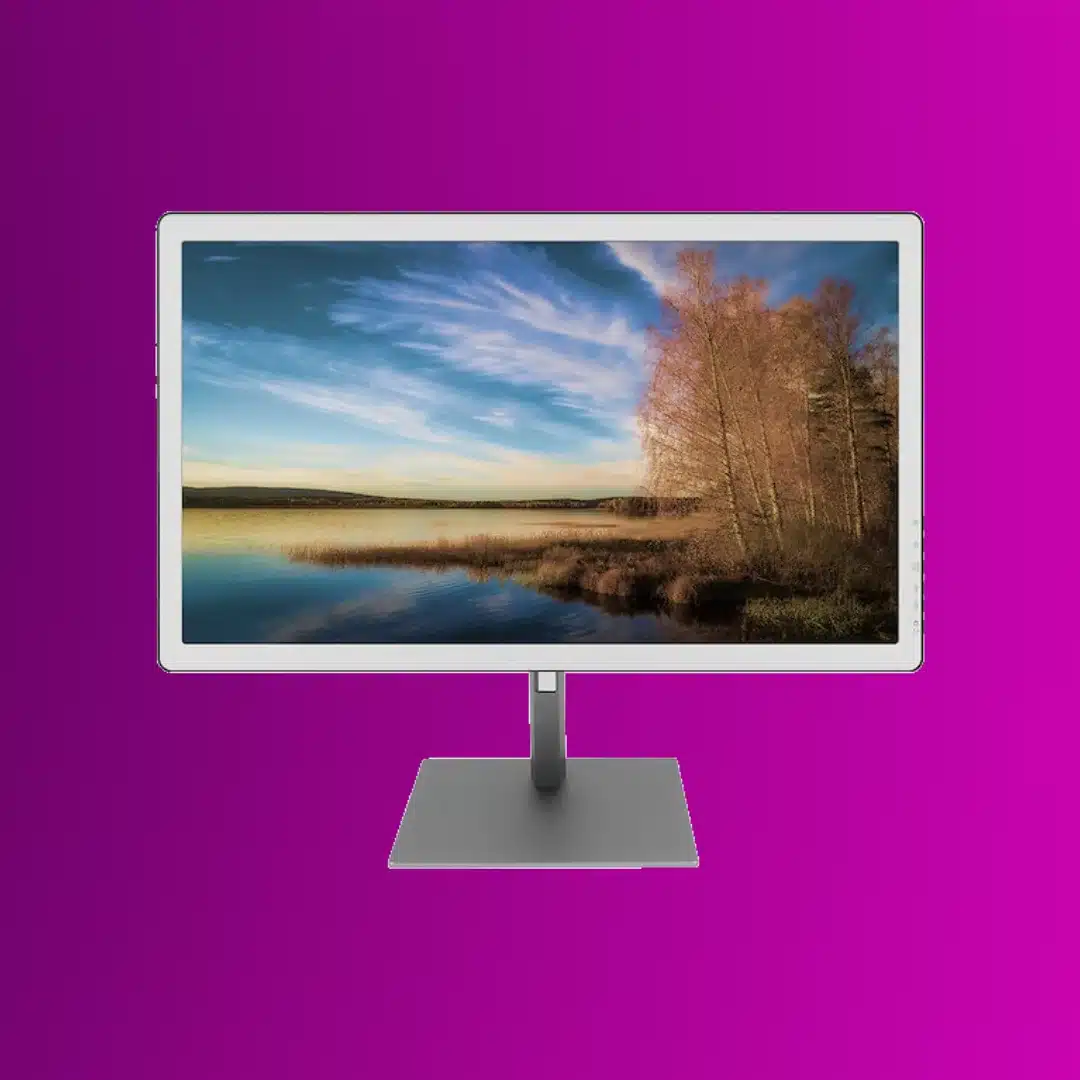 Bigme AIO PC with Full Color E Ink Display
Order a color e-ink monitor with 3K resolution and plenty of inputs, or upgrade to an AIO computer with an Intel Core i5 and be productive from one screen, without the headaches of LED backlit screens.
Why we like it:
Color e-ink display with 3K resolution for productivity without the eye strain associated with LED backlights
Comes in monitor or AIO PC version powered by Intel Core i5 processor
Stylish design
KnowTechie is supported by its audience, so if you buy something through our links, we may get a small share of the sale.
Editors' Recommendations:
Just a heads up, if you buy something through our links, we may get a small share of the sale. It's one of the ways we keep the lights on here. Click here for more.
Follow us on Flipboard, Google News, or Apple News