Review: ASUS ZenFone AR
Asus' ZenFone AR is the second phone to feature Google's Tango AR platform. It was cool, but it left me wanting a lot more.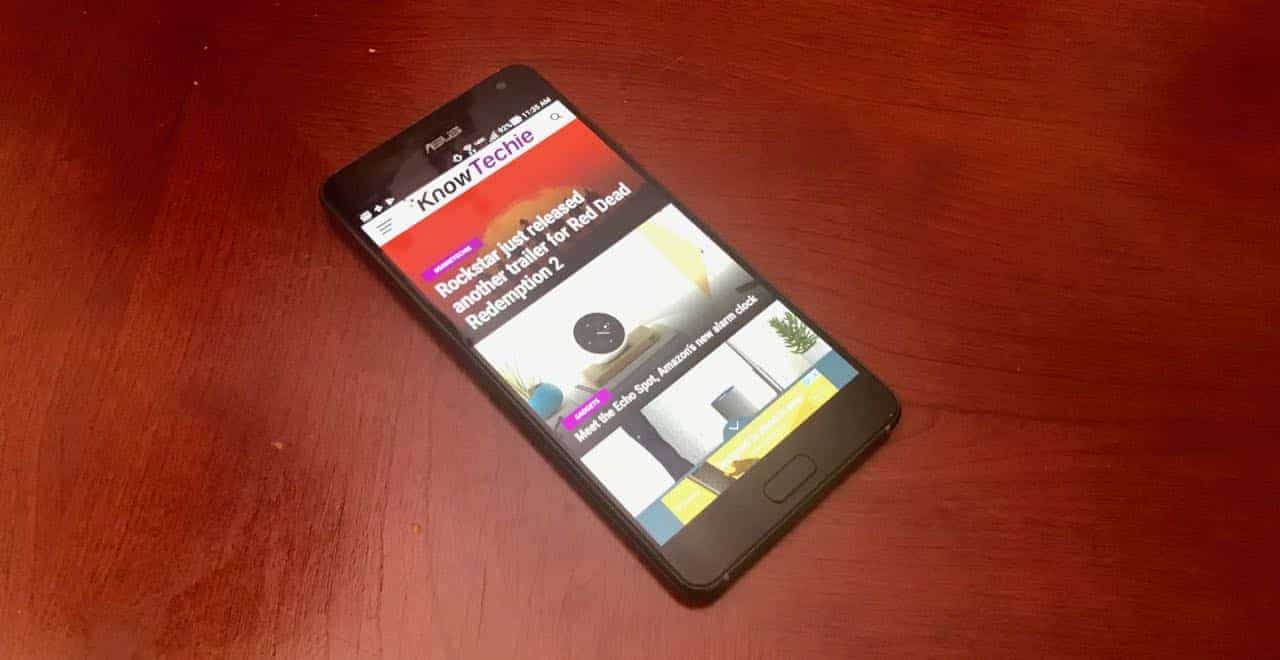 A while back ago, Lenovo released an Android phone called the Lenovo Phab 2 Pro. This was the first smartphone to feature Google's first AR platform: Project Tango. Fast forward about eight months later, and we have another smartphone to harness the power of Google's AR project – the Asus ZenFone AR.
The Asus ZenFone AR was released in early August, and it retails at around $599 to $699. The device features pretty much all the same AR features the Lenovo Phab 2 Pro has to offer, but it's almost half the size and a whole lot thinner. It rocks a faster Snapdragon processor, and it can be combined to use Google's virtual reality software – Daydream VR.
To me, this is all a marketing ploy from ASUS. To be truthful, there isn't enough AR content available from Google's Tango platform. I wanted more, but there just wasn't enough apps to keep me busy. I mean, sure, there were a few that were kind of cool, but that was about it.
The sad part about this Tango branded phone is that Google is ditching Project Tango for Google ARCore. This is basically a better AR platform that gives Android users AR features without Tango's required hardware. That's the ZenFone AR's biggest selling point, and Google just took it away from them.
Welp.
Anyways, back to the phone. If you strip away Daydream VR and the phone's AR capabilities, all you're left with is a pretty basic Android device, but with a few premium features.
The ZenFone AR rocks a 5.7-inch display and comes equipped with Gorilla Glass 4. Aluminum edges surround the device, and its backside is wrapped in some sort of imitation leather. The back of the phone is worth noting because the device's Tango hardware (camera, IR, and depth sensors) takes a good portion of the upper half of the device. Honestly, it doesn't look pretty and it's easily suspectable to smudges and scratches.
The device features an AMOLED quad-HD display which takes about 80 percent screen-to-bezel ratio.  A lot of the phones you'll see going forward will have a 100 percent screen-to-bezel ratio, like the Samsung Galaxy S8 or the iPhone X. But again, this isn't a deal breaker. I can live without a phone that isn't screen-to-bezel. It's not the end of the world, and this phone is real proof that you don't need it either. I'm quite a fan of the phone's display.
If you're wondering about the phone's camera, it's not bad actually. It has a 23-megapixel rear-facing camera and an 8-megapixel front-facing camera. In all my tests, the camera worked really well in all sorts of situations, including low light settings. I still prefer the Galaxy S8 and the iPhone 7 Plus' camera though.
When it comes to ZenFone AR's battery, it's terrific on paper. The phone has a 3300mAh battery. This is more than enough to get you through your day. But, here's the kicker: If you're using the phone's AR or VR capabilities, it will significantly reduce the phone's battery life. Like, a lot.
My cat is not amused by project tango pic.twitter.com/YdQ2ly04Hz

— Kevin Raposo (@Kevin_Raposo) August 28, 2017
For example, anytime the phone was at about 50 percent, I would play around with AR, and in about 30-minutes or so, the battery would be in the red zone. That's extremely disappointing, but it's understandable that AR and VR can be power hogs. Also, unsurprisingly, the phone gets really hot when you're using those applications. Like, extremely hot.
Personally, I think the ZenFone AR is a great phone when you strip away its Tango capabilities. Other than that, it's just a regular Android smartphone. If you're someone who doesn't even think they'll ever use the phone's unique features, then it's a great phone in a great price range, by today's standards. Should you go out and buy it? Sure, but I can think of other better phones you could get your hands on.
The biggest gimmick here is AR, and honestly, it's not even all that good. There's just not enough content. Plus, the fact that Google is ditching the platform for something that doesn't require specialized hardware is another telling sign that you probably shouldn't throw away your money at a technology that will be obsolete in a year or so.
If you're looking for a device that features AR, consider the iPhone 8 or the iPhone X. If you're an Android user, ARCore will run on Pixel phones running Android Nougat.
The Good
Gorgeous display
Supports Tango AR and Daydream VR
Pretty decent camera
The Bad
Horrible battery life
It's not waterproof
Not enough AR apps
Follow us on Flipboard, Google News, or Apple News