Review: Battle Worlds: Kronos slowly makes its way onto Nintendo Switch
Meh.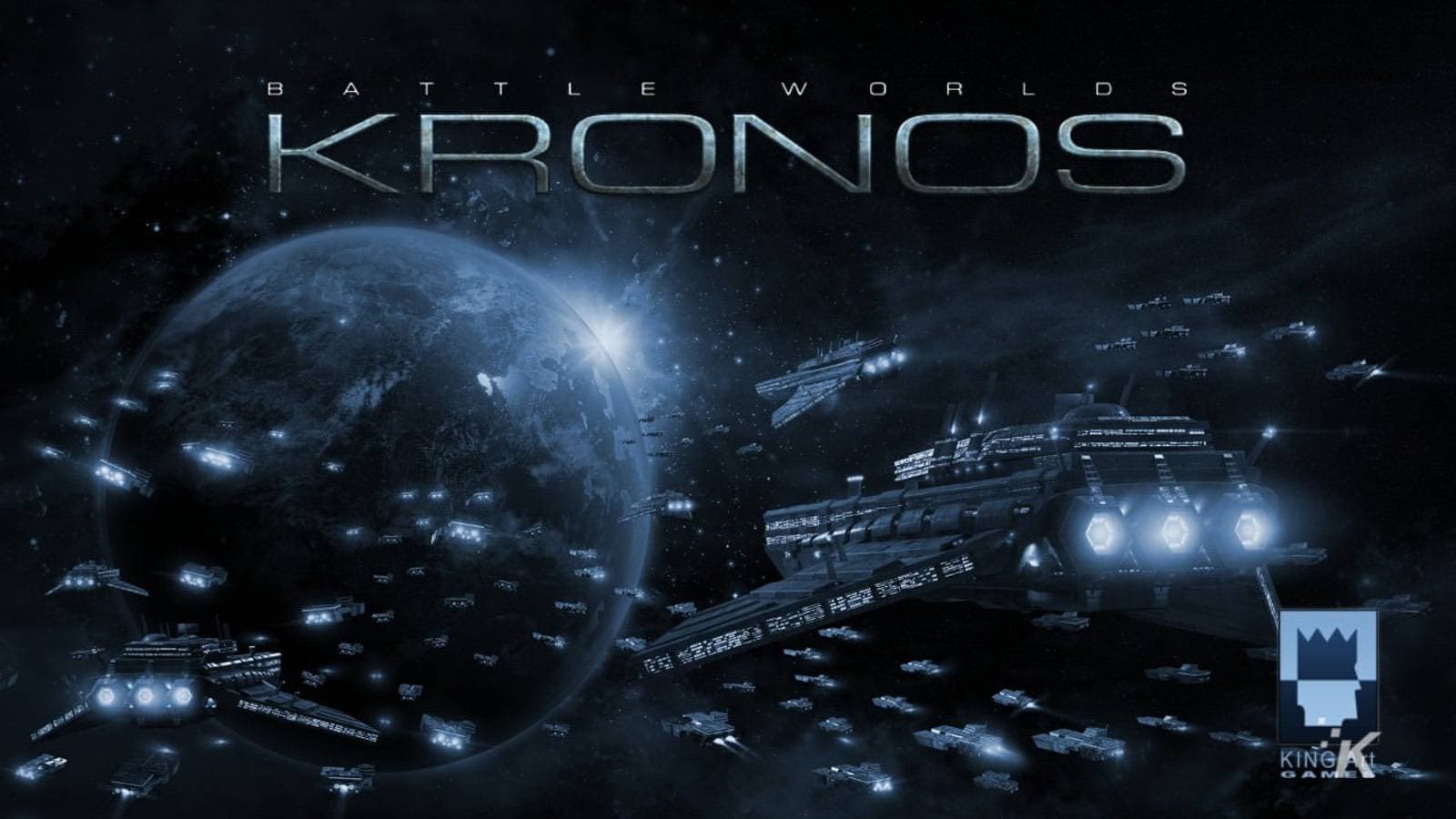 The Good
It's one of the only turn-based, military sci-fi strategy games on the Switch
The Bad
Atrocious UI/UX, which is the fundamental core of a strategy game
Completely forgettable theme and story
Awkward, stilted writing
I had never heard of Battle Worlds: Kronos and I generally love strategy games, so when I saw that it was coming to Nintendo Switch, I had to check it out. Science fiction combat that looks like a turn-based Command & Conquer in space? Sign me up. Unfortunately, it wasn't all I hoped it would be.
Battle Worlds: Kronos opens up with a CG cinematic introducing the game's world and conflict and I immediately forgot everything they told me. That's my first impression here, that this game just isn't that memorable.
I know there are some angry dudes, some vehicles, some explosions, and a vague conflict between the military and some mega-corporations, but I couldn't tell you a single planet, faction, or character name if I tried. That was just the CG intro, however, so I didn't write the game off immediately.
That said, the game doesn't  get much better once you start playing
You get dumped into the action and given a single unit to control, teaching you how the game works. Turns are comprised of selecting a unit and telling it to do a thing.
Every turn you get to control all of your units, every unit gets two actions, and you can perform all of these actions in any order. Every unit type has different action types, too, so you have to be mindful of that when you're deciding how to act.
For example, the game's light, mid-range unit gets two "Joker" actions, meaning they can each be used to move or attack, while the heavy tank gets a move action and an attack action. Genuinely, there's the making of something good here, but it isn't enough to carry the game.
Things begin to lose steam with the game's general UI/UX design, which I can best describe as sluggish
I reviewed this game on Nintendo Switch and moving the cursor felt like treading through a thick field of mud. Everything is slow and tedious, with no sense of urgency or expediency whatsoever. This might not be a problem if there were any assists built into the UI, but there aren't.
You can't see at a glance how far units can move; you have to select them. You can't see the attack radii of enemy units, just where they can currently attack without moving, which is barely useful since most units are going to move before attacking. You also can't see their movement radii at all. The only help you get is that you can hold Y to get a quick glance of which of your units still have remaining actions. Squint at the tiny, tiny view of the battlefield and maybe this will be helpful to you.
I could probably suffer through that if the game's combat was satisfying, but it isn't
Battle Worlds: Kronos expects you to make meticulous combat decisions, but provides no meticulous information to you. For instance, when attacking you can get a flanking bonus by surrounding an enemy unit with multiple of your units before attacking, but you get no indication of what that bonus actually is.
Enemies also don't have visible numeric health or armor values, nor do you get damage previews before committing to an attack, but all damage exchanges are specific numeric values that you're expected to just know. How are you expected to know this? I'm glad you asked.
All of the game's information is tutorialized to you through completely optional tutorial dialogue accessed on the left-side of the screen. The game even goes out of its way to verbally mock you about it, saying you're bound to perform badly if you miss these tutorials.
I'm sorry, game, but you are the teacher here and it's your responsibility to have adequate conveyance designed into the experience. When the player fails to understand something, that's because you didn't teach it well enough. Don't just pass the buck to me and say it's my fault that you obscure all of the game's important information.
So then you dive into a mission and here's how it plays out
You're given an objective with vague and generic story ties, you muddy through the interface, and when you dive into combat you get some weak feedback that you're winning or losing, all because of decisions you're making based on obscured information that you're supposed to just know.
Something about this game has to be good, so maybe it's the writing? Reader, it is not. The dialogue is campy, which is fine, but it's interspersed with extremely stilted and awkward emotive descriptions of the characters speaking and their otherwise private, internal thoughts, usually thoughts that they are about to say. (The soldier looks nervous. He looks like he has bad news to tell you) "Commander, I have bad news to tell you." It's…here, just look at an example.
I think the real tragedy here is that there's probably a decent strategy game lurking under the surface, but Battle Worlds: Kronos is just mired with so many omnipresent problems that I can't in good conscience recommend suffering through them to find it.
With a sluggish, obscured UI, poor tactical information, a completely unmemorable story, and bizarrely awkward dialogue, I would only recommend this one to strategy gamers who've played everything else and are absolutely dying for a new game and even then I would say that you should play it on desktop, skipping the Switch version entirely. For everyone else, this one should be a hard pass.
Jake reviewed Battle Worlds: Kronos on Nintendo Switch with a review code from the publisher, THQ Nordic. Developed by KING Art, it is available now on Windows, OSX, PS4, and Nintendo Switch. 
Curious what our scores mean? Find out more in our comprehensive guide to Understanding KnowTechie's Game Review Scoring.
Editors' Recommendations:
The Good
It's one of the only turn-based, military sci-fi strategy games on the Switch
The Bad
Atrocious UI/UX, which is the fundamental core of a strategy game
Completely forgettable theme and story
Awkward, stilted writing