Review: Cat S60 smartphone – Heat vision is cool
I'm not saying it gives you superpowers but…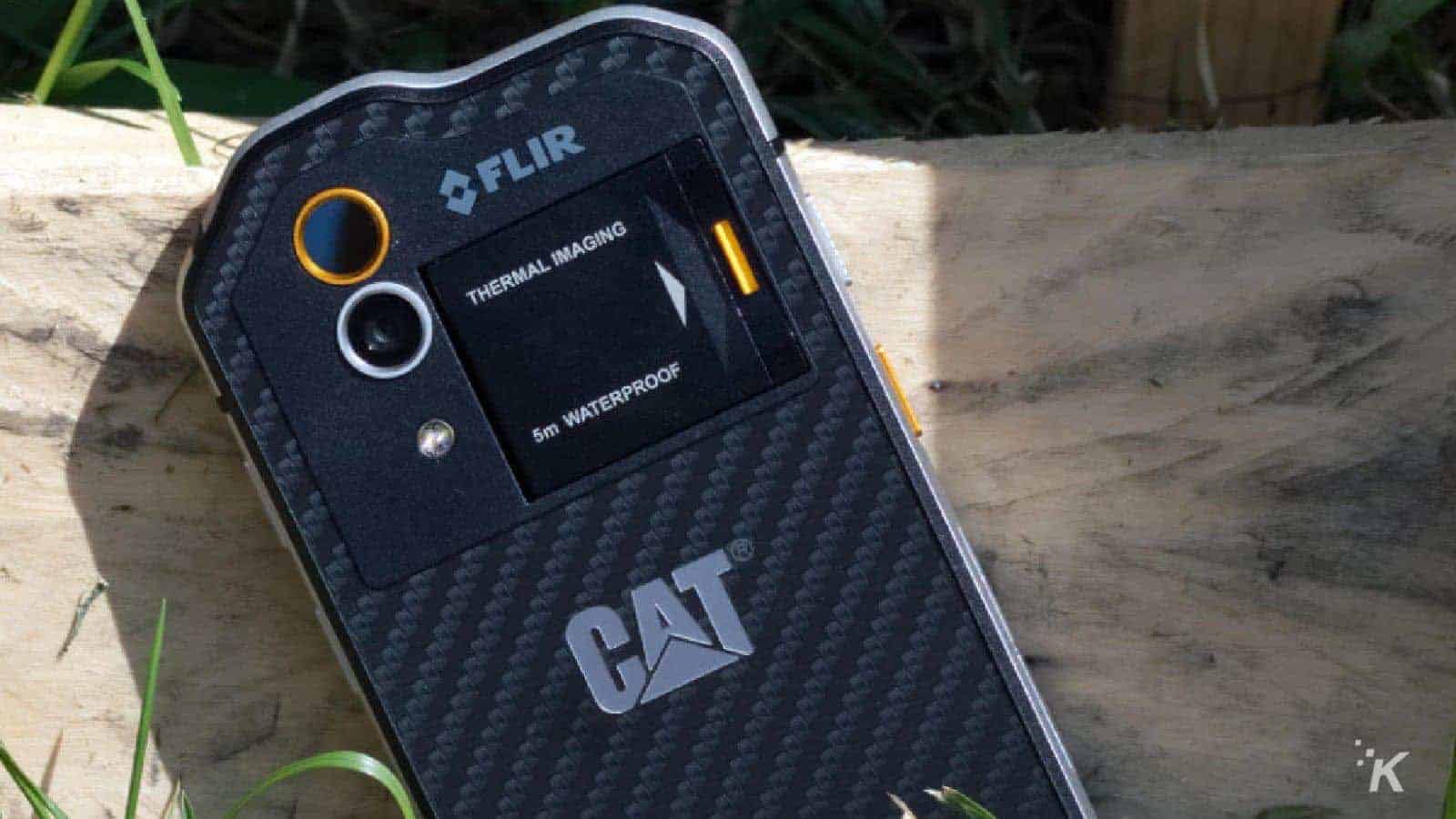 The Good
FLIR is amazing
Seriously, heatvision
It's built like the heavy plant equipment it takes its name from
The Bad
It's not going to get any more Android OS updates
Remember when all cellphones looked like bricks? It's easy to forget in today's market full of svelte glass and aluminum handsets.
One of the companies that still remembers is CAT, who makes rugged devices for rugged people. No seriously, they're aimed at construction workers and the like, but that doesn't mean they should get to have all the fun.
Today, we'll be looking at the Cat S60.
It has superpowers (no, really)
Okay, normally this is the part where I waffle on about the design and the specifications and get you all hot and bothered. I'm not going to do that here, partly because it's shaped like a toolbox with a phone inside it, and partly because other than the specialized tools – it's a fairly middle-of-the-road device.
Yes, the Gorilla Glass 4 has a cool works-even-when-wet touchscreen, perfect for rainy days on the job site. Yes, there's carbon fiber (or at least a plastic lookalike), and yes it's IP68 rated with drop protection and all the other things you'd expect from a ruggedized phone.
None of that is really the point of this phone, even though it does help. The Cat S60 lets you see in infrared. Yes, heat vision, the popular trope of alien-festooned sci-fi movies. It's pretty great, the FLIR can see heat energy up to 100 feet away, and read surface temperatures up to 50 feet away. You can also see through smoke, or in complete darkness. Bet you want this for the next camping trip. Seriously – just check out the toasty picnic bench seat below. Wouldn't be only the BBQ roasting if you sat down…
FLIR all the things!
Seriously, because who wouldn't want to check the temperature of everything. On the building site, it can be used to find studs, pipes, etc but it's just as useful around your own home for the same things. I've been using it for hardware reviews, like the NVMe SSD image below.
The FLIR app uses both the FLIR camera and the normal camera to overlay an outline of everything on the heat vision. Pretty nifty, if I do say so myself.
Okay, so there's a phone underneath that FLIR
The rest of the phone is fairly midrange, but that's fine. Nobody is buying this for the latest Android, or the latest Snapdragon chipset. What it does have is a 3,800 mAh battery, so it'll outpace most other phones. It's also Quick Charge 2 compatible, so you'll be back on the job in no time.
The screen is 720p, so it's functional, with fairly decent color reproduction. Those little gold levers you can see physically close the speaker grilles, making the Cat S60 able to survive in 10m of water. I mean, I didn't test that out but it worked fine after a dunk in the bathtub.
It's also got dual-sim, something sorely missing from most US-sold phones. Do other manufacturers think we don't want a personal and a work line in the same device?
So should I buy it?
Really, the buying choice comes down to if you need the FLIR camera. Just the camera alone is $200 as a plug-in module for Android phones. For another $200, you get a self-contained FLIR that won't break the bank. The fact that you can use the S60 as a phone is just a bonus.
A sample unit was provided for the purpose of this review.
Editors' Recommendations:
The Good
FLIR is amazing
Seriously, heatvision
It's built like the heavy plant equipment it takes its name from
The Bad
It's not going to get any more Android OS updates
Follow us on Flipboard, Google News, or Apple News