Review: Circle with Disney for parental controls and internet filtering
Help keep your family safe online and create good screen time habits.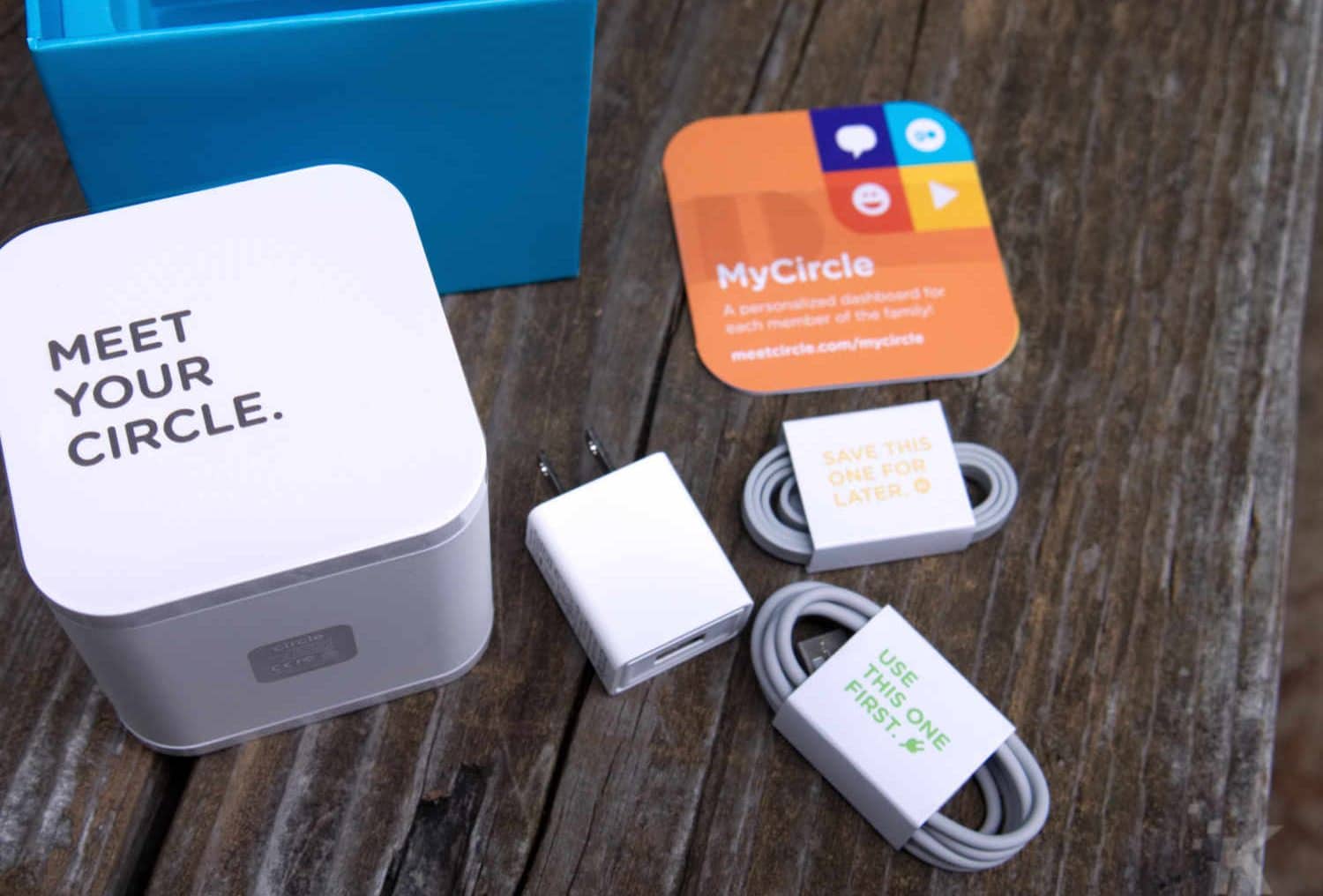 The Good
Easy setup
Manages all devices on your home network
Category-based filter
Can pause the internet entirely
The Bad
Some rough edges, but continual improvements
With the ubiquitousness of the internet nowadays, it makes the job of the parents in both enforcing rules and teaching good habits that much more difficult. Adding to this is that most parental control software packages need to be installed on every device in your home. How long do you think that would take?
Would you even find all of them, or be able to stop it from being overridden or uninstalled? With Circle with Disney, you just need to connect one device to your network and management is all in the palm of your hand. Literally. The easy-to-use app controls everything, from screen time limits, to content restrictions and even lets you pause the internet entirely.
Coming in at a one-time cost of $99 for the device, which has free companion apps for both iOS and Android, the Circle with Disney is a cost-effective way to manage your family's devices. There is an add-on subscription, Circle Go, that lets you manage Android and iOS phones, tablets, and the like when they're not on your home network. If you've got kids with phones, this is almost a must, and Circle's dropped the subscription cost since launch down to a very affordable $4.99 per month. With that, your one Circle device can manage up to 10 mobile devices outside of the home. If you're a bigger family, you'll need additional Circle hardware managing over 10 devices outside of your home network.
You can sign up for Circle Go through the app, and it bills to whatever payment methods you have set up in the App Store or Google Play. The launch price for Circle Go (almost $10) was noted as high by many reviewers, so it's good to see that the cost has gone down over time.
[envira-gallery id="67566″]
Getting started with your Circle
For a device that manages your whole network, it's simplicity itself to set up. Plug the power cable into the wall and the microUSB port, and wait for the white light on the back to start blinking. Ignore the Ethernet port and included cable, you'll only need those if Circle support asks you to use them for troubleshooting. Once the light is blinking, you look for the Circle hotspot with your mobile device and connect with the supplied password. Then, you give the Circle app your home WiFi credentials, and that's it. It's worth noting that Circle only connects to the 2.4GHz band, but once it has, it can control all devices on both the 2.4 and 5GHz bands, and Ethernet.
Now that your Circle is connected to your network, you can create a Circle account in the app using your email address, and add your phone number. From there, configure settings for your own Circle profile before creating other users and assigning them levels of access. You can choose from five filter levels here, Pre-K, Kid, Teen, Adult or None. You should choose either Adult or None for yourself, and make sure that the option to limit time on the Internet is also skipped.
Now, for the slightly less easy bit, identifying devices and deciding which ones don't need to be managed.
[envira-gallery id="67886″]
Managing devices
This step is a little more involved, but mainly because so many devices have the same wifi chips in them or aren't identifying themselves properly on the network. Apple's good at this and my wife's iPad turned up by name. Others were less easy to track down, the Plume devices are my mesh network, but the TP-Link device and HTC device and the alphanumeric string took a bit of hunting. The Circle app helps with this, as you get a notification each time a device connects to your home network. So all the ones you don't know by name, just go around disconnecting devices and reconnecting them.
That's how I figured out the long string of gibberish was my Laser Printer, the HTC device was HTC under another name, ie. my Google Pixel 2, and the TP-Link was my desktop PC.
You can tap a device in the list for more information, including the device-specific MAC address. If you can't find out what the device is through other means, you can check the MAC address vs the one it will have on its label.
Circle also suggested a few devices that should be left unmanaged. For ease of setup, I actually added every device to the unmanaged list except the few I could positively identify.
Block the planet
I then set up a second user, for an imaginary Pre-K child (I do have one on the way, but they won't be born for another five months yet.). Circle has 30 pre-configured content categories, and you can choose the pre-configured age-appropriate levels or edit them for more granular control. You also can dive deep, and set controls for individual websites. The settings take effect immediately, and because Circle blocks proxies, they can't be circumnavigated.
Other useful features
Circle lets you create daily screen time limits for the internet as a whole, or for individual platforms. Want your family to be able to research their homework, but not binge-watch Netflix for their whole screentime? No problem, you can just set Netflix to a smaller total. They'll still be able to do other activities once that timer runs out.
You can also set bedtime hours, so there won't be the distraction of Internet access when it should be sleep time. It won't make your kids go to sleep, but any little help is good here. You can also pause the household internet, say, if you want a family dinner with a minimum of interruptions.
These can be circumvented on mobile devices that have their own service, but if you add the Circle Go subscription you can ensure that the same home rules apply to devices outside the home.
When someone does try to navigate to a banned site, they just get a generic "Looks like you've been filtered" message. That's okay, but it doesn't give the user an option to ask for parental permission like some other services do.
I like that the management dashboard has easy-to-read graphs of screentime sorted by category or whatever individual things you had time limits set for. There's also now a history of sites visited, which wasn't there at launch and was sorely needed. And yes, there are even guides to manage Fortnite for safe V-Buck gathering. It will even track voice calls in Facebook Messenger and WhatsApp, so you know who your kids are talking to.
You can reward extra screen time through 3rd party app integrations, and Circle is constantly adding more functionality.
Conclusions
Circle with Disney is a novel way to manage your family's screen time from one central hub. It really takes almost all of the confusion out of what can be a very complicated task. With the new lower price of the Circle Go subscription, it's a cost-effective way to keep your family safe at home and outside while on the internet.
It doesn't take all the onus away from you as a parent, but it does provide you with a fully-featured tool that makes your job easier. After all, isn't that what technology is supposed to do for us?
Circle is available for $99 and can be purchased from their website or through Amazon.
Is this something you would use? Let us know in the comments below.
For more tech and gadget reviews, check out:
The Good
Easy setup
Manages all devices on your home network
Category-based filter
Can pause the internet entirely
The Bad
Some rough edges, but continual improvements
Follow us on Flipboard, Google News, or Apple News