Review: Kitbeez True Wireless earbuds
Are they bad? No. Are they good? Also no.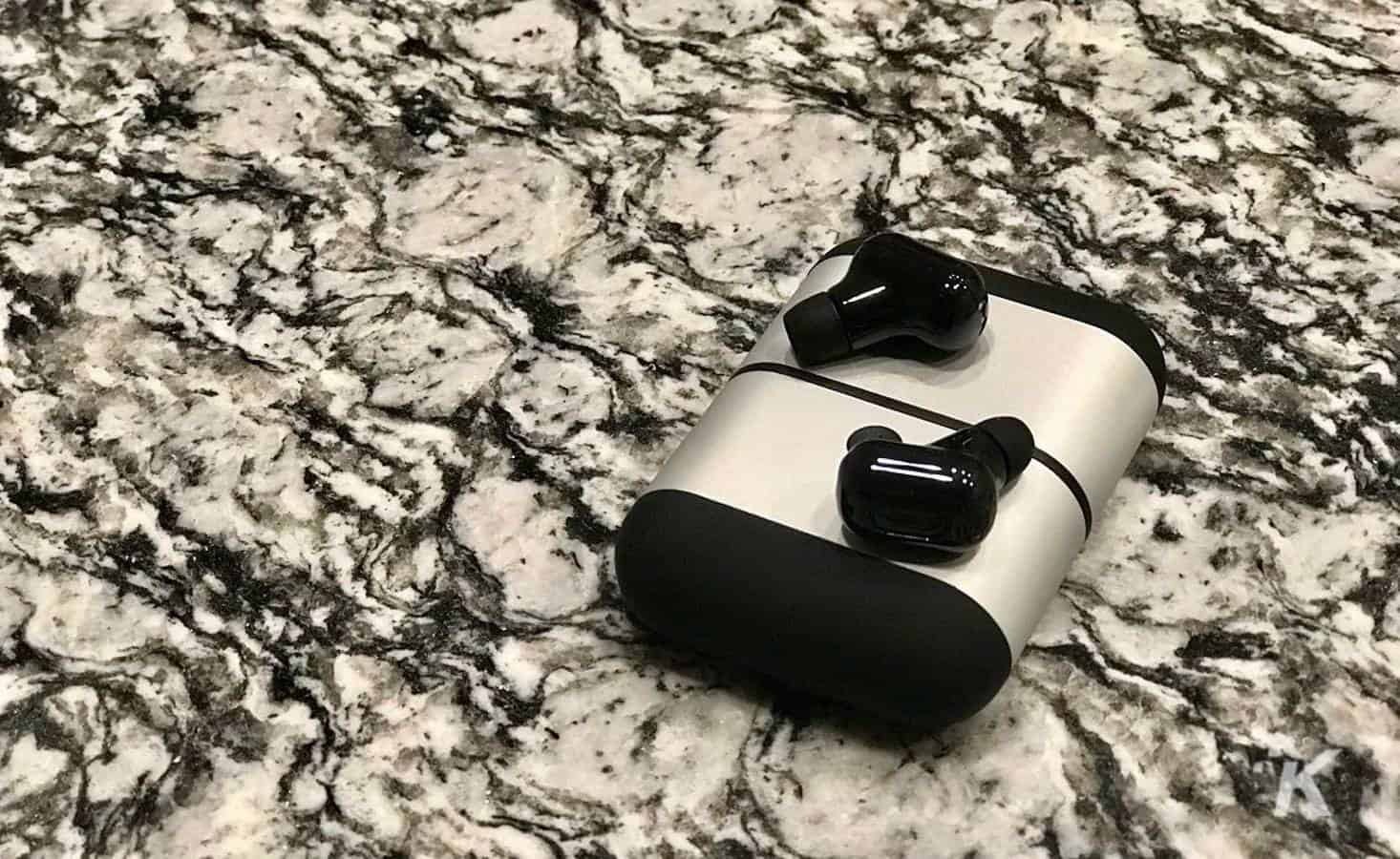 The Good
Comfortable
Carrying case doubles as a battery pack for other electronics
Clear calling feature
The Bad
Boring sound
Poor Bluetooth connectivity
I've been using a set of Apple AirPods for about a year now, and while I was hesitant to use a completely wireless bud, within days I knew I could never go back to a wired set. The mobility was freeing and made the process of listening to music and hands-free calling effortless. When the Kitbeez wireless earbuds showed up at my door I was excited to give them a try as I've been on the search for a cheaper alternative that could be replaced for a reasonable price.
The Kitbeez True Wireless earbuds definitely fit the price range, coming in at a solid $59.99 and have a couple interesting features to help set them apart from the smattering of other options available. Sadly, when it comes to the selling point, the sound, the earbuds do not live up to expectations.
There's nothing inherently wrong with the earbuds, but there isn't anything exciting about them, either. The highs aren't bright, the lows are non-existent, and the mids are just mids. The sound is clear, but it's as flat as a sheet of paper.
If they were a flavor of ice cream, they'd be vanilla, and not even the superior "bean" version. If they were a character on The Office, they'd be David Wallace. Music should be inspiring and with the Kitbeez earbuds, the experience was anything but.
The size and comfort of the earbuds were impressive, however, and I never felt like they would fall out of my ears, something that I do still have concerns about when it comes to my AirPods. The little plastic housing for the internals looks like it would be uncomfortable, but they nestle in perfectly. It should be noted that Kitbeez has somehow managed to forget to include markings on the buds, so good luck with that.
A couple quick notes – wireless calling worked really with the earbuds, and the sound quality was solid. If you find yourself around other Bluetooth devices, however, expect some issues, as I would often find that one of the buds would stop working if there was any interference whatsoever.
The carrying case that is included not only charges the earbuds but also includes a built-in battery bank that you can take off, allowing for quick charges to other devices like a smartphone or tablet. It was by far one of the best features of the Kitbeez earbuds.
Overall, the Kitbeez earbuds are not bad, but they just aren't good, either.
A sample unit was provided to KnowTechie for the purpose of this review.
The Good
Comfortable
Carrying case doubles as a battery pack for other electronics
Clear calling feature
The Bad
Boring sound
Poor Bluetooth connectivity
Follow us on Flipboard, Google News, or Apple News