Review: PCKT One Plus vaporizer – Yup, it'll get you stoned
It's not the best, it's not the worst, but it gets the job done.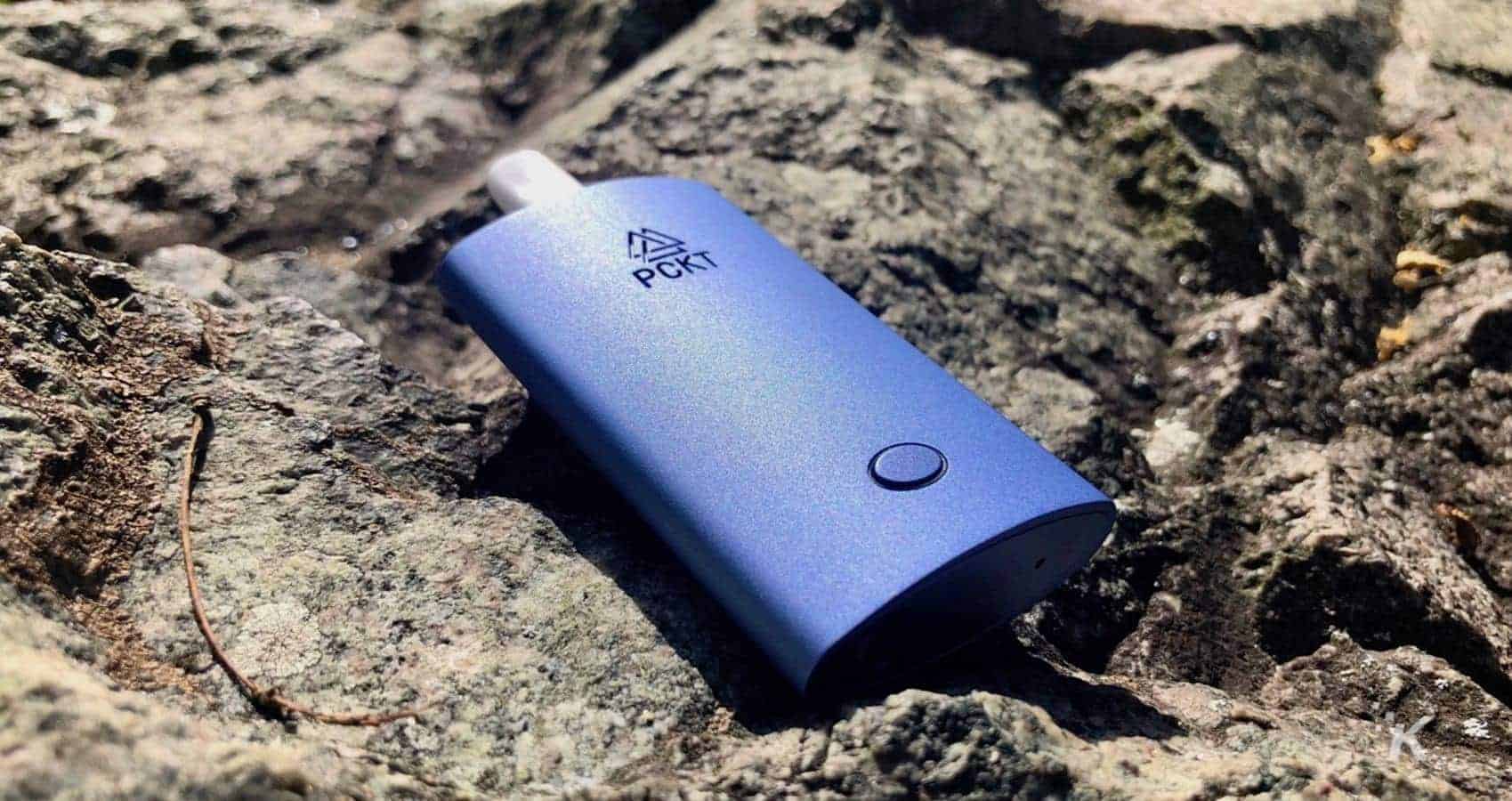 The Good
Slim and lightweight
The ability to utilize auto-inhale or manual is a nice touch
Slick design
The Bad
Honestly nothing comes to mind
Jared, our resident dude who vapes plants, is getting buried alive with review units from a surplus of vape companies (there's a lot of them). Seriously, he said so himself. So, I spared him the privilege of reviewing this vape. And with good reason. I mean, look at this thing. Look at it.
The PCKT (truthfully, I don't know how to pronounce that) One Plus is one of those vapes you screw a weed cartridge onto. If you're reading this, I'm going to assume you know the ones I'm talking about here.
The product's website describes the PCKT One Plus as "artfully crafted to not only be resilient but visually appealing for your active lifestyle." Sure, that sells, but my biggest takeaway here is that it's a vape. It gets you high. That's it.
The PCKT One Plus vaporizer is your run of the mill cartridge vape. With so many of these available on the market, it's really hard to set your product apart from the rest. So essentially, if you've tried one vape, you've tried them all. However, the one thing I particularly liked with this vape is that utilizes an auto-inhale function. A lot of these types of vapes require you to press a button to get a hit. You still get that option with the PCKT One Plus, but if you prefer a hassle-free experience, well, there you go.
Like any other cartridge vape, there's a bunch of other functions like switching throughout various power modes. So like, if you prefer a soft or a really strong hit, this is how you change it. Essentially you double tap through all the cycles to select your desired battery output. Again, you're just pressing a bunch of buttons like any other vape.
I should probably talk about some of the technical details, right? Well, for starters, the device features a 660mah battery. It features two unique magnetic adapters. One allows you to hit the vape by simply inhaling the cartridge. The other lets you manually power up the vape to hit it. As for its design, the website states it's designed from a solid block of aluminum – the final result is a smooth matte finish.
Final Verdict
It's fine. It does its job. It's literally the same experience I've had with countless other vapes like this. The one thing I have to say that sets it apart from the rest is its design. It's a pretty looking thing and I really appreciate how slim it is. There were a few instances where I had forgot it was still in my pocket because of how slim and lightweight it is. 
Overall, I would absolutely recommend this. But at the same time, there are countless others I could recommend too, so take that with a grain of salt. At the end of the day, yes, it will get you high.
The PCKT One Plus vaporizer retails for $59.95 and can be purchased directly from its website. As an added bonus, the good folks over at PCKT are offering KnowTechie readers an exclusive 10% discount. Just enter discount code TECHIE10 at checkout and you'll get 10% knocked off your order. 
A sample unit was provided to KnowTechie for the purpose of this review.
Editors' Recommendations:
The Good
Slim and lightweight
The ability to utilize auto-inhale or manual is a nice touch
Slick design
The Bad
Honestly nothing comes to mind
Follow us on Flipboard, Google News, or Apple News