Review: Ritual: Sorcerer Angel – a game where you play as an angry, cursed pinball
Simple controls are both a blessing and a curse.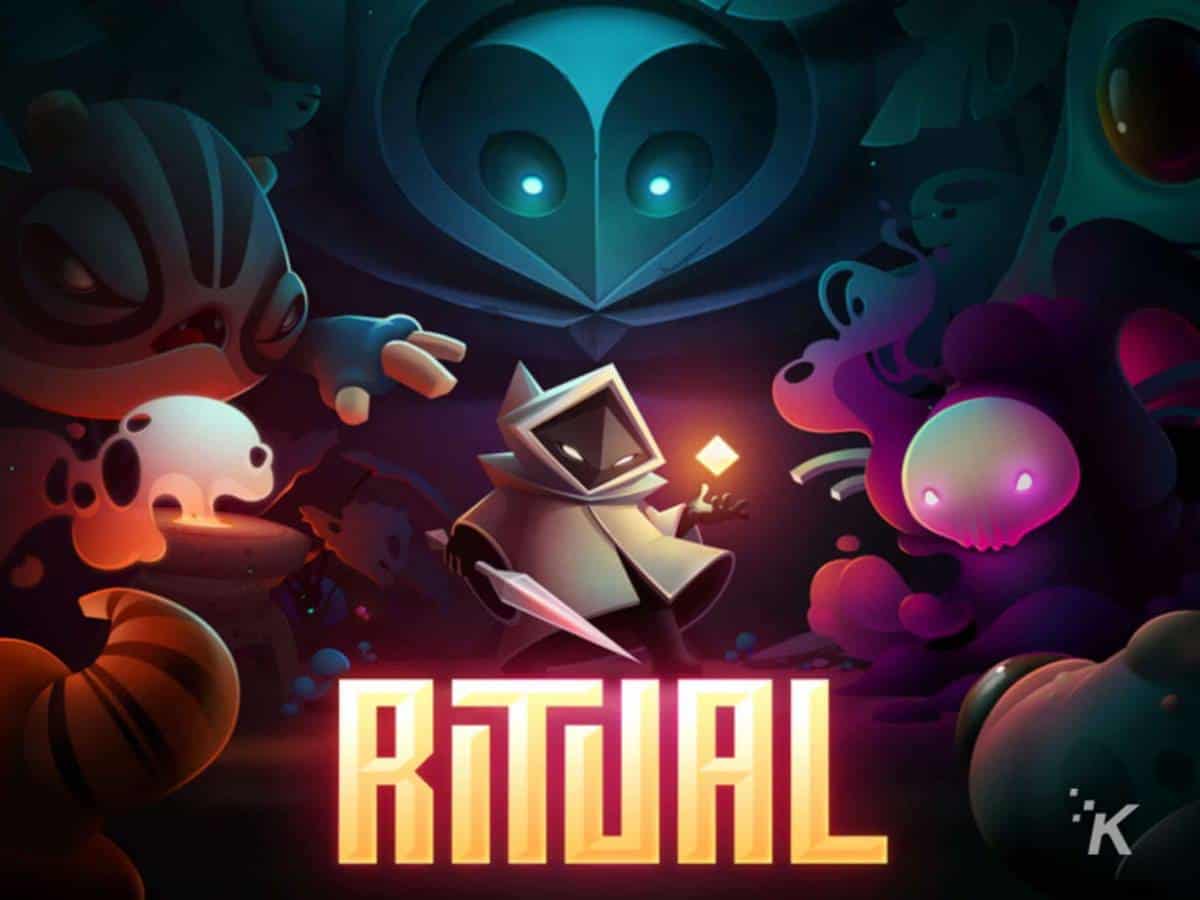 The Good
Totally innovative gameplay mechanic
Simple, clean, and accessible
The Bad
Unbalanced, with pacing and agency issues
The downswings alternate between boring and frustrating
My favorite thing about mobile/tablet games is that you never know what you're getting into.
Mobile is just this bizarre ecosystem where you might find things made by a solo dev in a day or you might run into games that cost millions of dollars and are made by teams of hundreds over the course of years. Even a decade after the iPad first came out, it's still a platform rife with innovative, experimental gameplay concepts.
Ritual: Sorcerer Angel is a new title by developer Hexage where you're ostensibly a vengeful angel trapped in a human's body, but in actuality, you're an angry, cursed pinball with magic spells at your disposal.
In Ritual, you only have two buttons: your left spell and your right spell, each occupied with a full half of the screen
At the beginning of each level, you launch yourself in a direction of your choice and that is all the movement agency you get.
As you bounce around the level, automatically slashing at and flinging enemies bouncing around the arena, you can cast either of your spells, which can do everything from healing, pulling in more mana for more spell casting, placing traps, leaving a trail of flame, launching fireballs, and more. It's an innovative concept, for sure, and I honestly haven't played another game I can even remotely compare it to.
In between levels, you can equip different active and passive spells
Maybe this time you want a percent chance to launch homing missiles whenever you defeat an enemy. Maybe you want to add extra mana orbs to the map so you can cast more spells. Maybe you'd like to equip a counter-curse so if anything takes you down, it's weaker when you resurrect.
There are barely any options at first, but as the game goes on I found myself with a steadily increasing number of interesting choices, especially with the active spells. You only get two, after all, so you really have to choose wisely.
All of that said, Ritual starts to come apart in the details
For instance, you tend to run out of mana extremely quickly in Ritual: Sorcerer Angel, and when you're out of mana you can do literally nothing but wait. You just stare at the screen, watching your character bounce around helplessly while you wait for an opportunity to do something, anything at all.
Another thing that bothered me was that your spells don't actually seem that impactful. Enemies might take multiple fireballs, for example, and those casts don't come cheap. I appreciate the simplicity of two buttons and the difficult choices about what to put on those buttons, but I found I wasn't getting to use them that often and they didn't help all that much when I could. When that's the core gameplay, that's pretty distressing.
I was ready to give up on the game when I realized there's a button in the top-right that looks like >>. I had assumed it was a menu button, but no, it's a fast forward button that speeds up time by approximately 2x. Oh, man is it a different game when it's running that quickly! Between that and the later levels having tons of enemies to bounce around and much, much more mana to play with, the game got dramatically more fun.
Then the difficulty spiked and I went from never failing any levels to a complete stone wall where I was failing completely (as in, the per-level maximum of four deaths) in about a minute or less. Every time the game felt good, it quickly felt bad again, giving me this jarring sense of pacing and rhythm. It's engaging, then it's frustrating. It's innovative, then it's underwhelming.
On the whole, I don't think Ritual: Sorcerer Angel is a fundamentally bad game, I just think it needs more fine-tuning
There's definitely a sweet spot between engagement and passivity, challenge and satisfaction, and I ran into it multiple times, but it just didn't stick around for long enough.
If you have a tablet, you can play the beginning of Ritual: Sorcerer Angel for free, so honestly, I can safely recommend this to anyone looking for something completely different from everything else out there. Maybe it will click with you more than it did for me.
Jake reviewed Ritual: Sorcerer Angel with a review code from the developer. It is available on iOS, Android, and Steam.
Curious what our scores mean? Find out more in our comprehensive guide to Understanding KnowTechie's Game Review Scoring.
Editors' Recommendations:
The Good
Totally innovative gameplay mechanic
Simple, clean, and accessible
The Bad
Unbalanced, with pacing and agency issues
The downswings alternate between boring and frustrating
Follow us on Flipboard, Google News, or Apple News