Review: KIDS – the weirdest existential experience you'll have this week
What even is a "game"?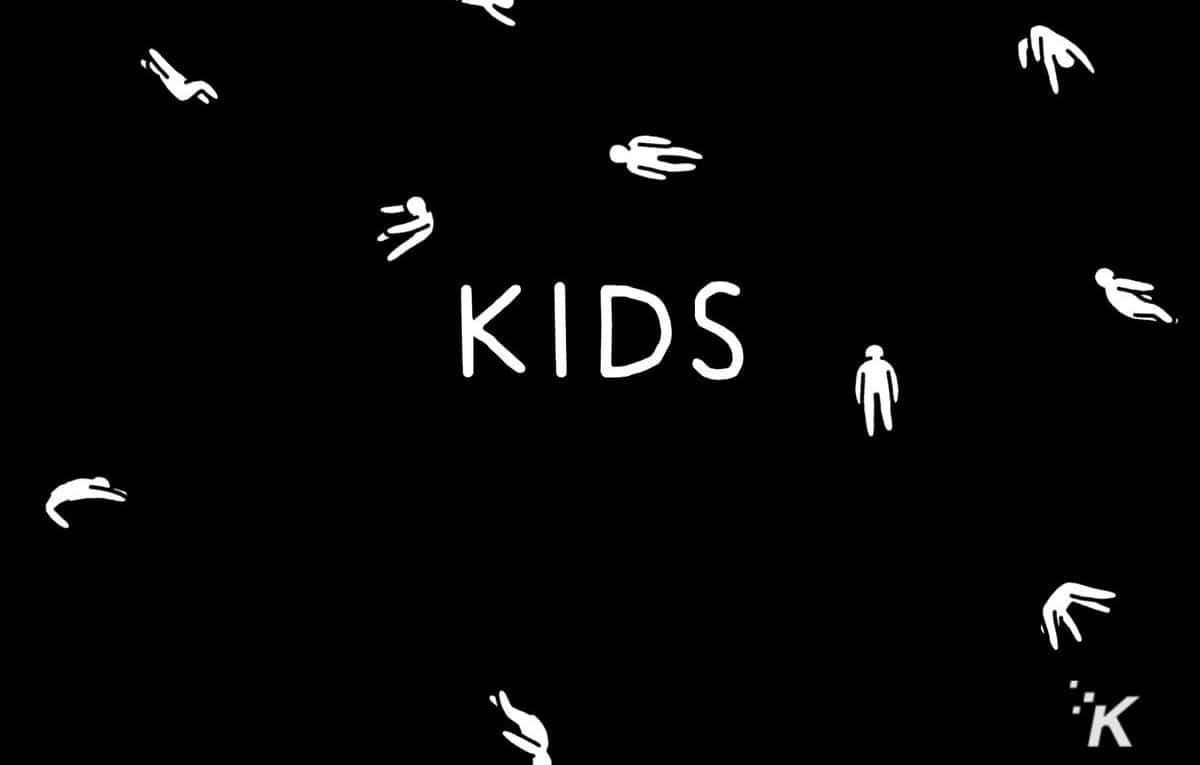 The Good
Evocative and bizarre
Completely, freshly unique
The Bad
Won't resonate with everyone -Very short
Very short
If you could liquify the modern art section of your local art museum, blend it with the existential surrealism of the early 2000s internet, and publish it as a 30-minute digital experience, you would end up with KIDS, developed by Playables and published by Double Fine.
Before we start, here's a gif. You can hear the pitter-patter of multitudinous feet and nothing else. If you touch the screen, you can alter their path, but to what end? If you do nothing, an endless crowd will endlessly fall into an endless void, over and over again until the heat death of the universe (or until your machine dies, which will probably happen first).
That's KIDS.
There are two figures standing in front of a hole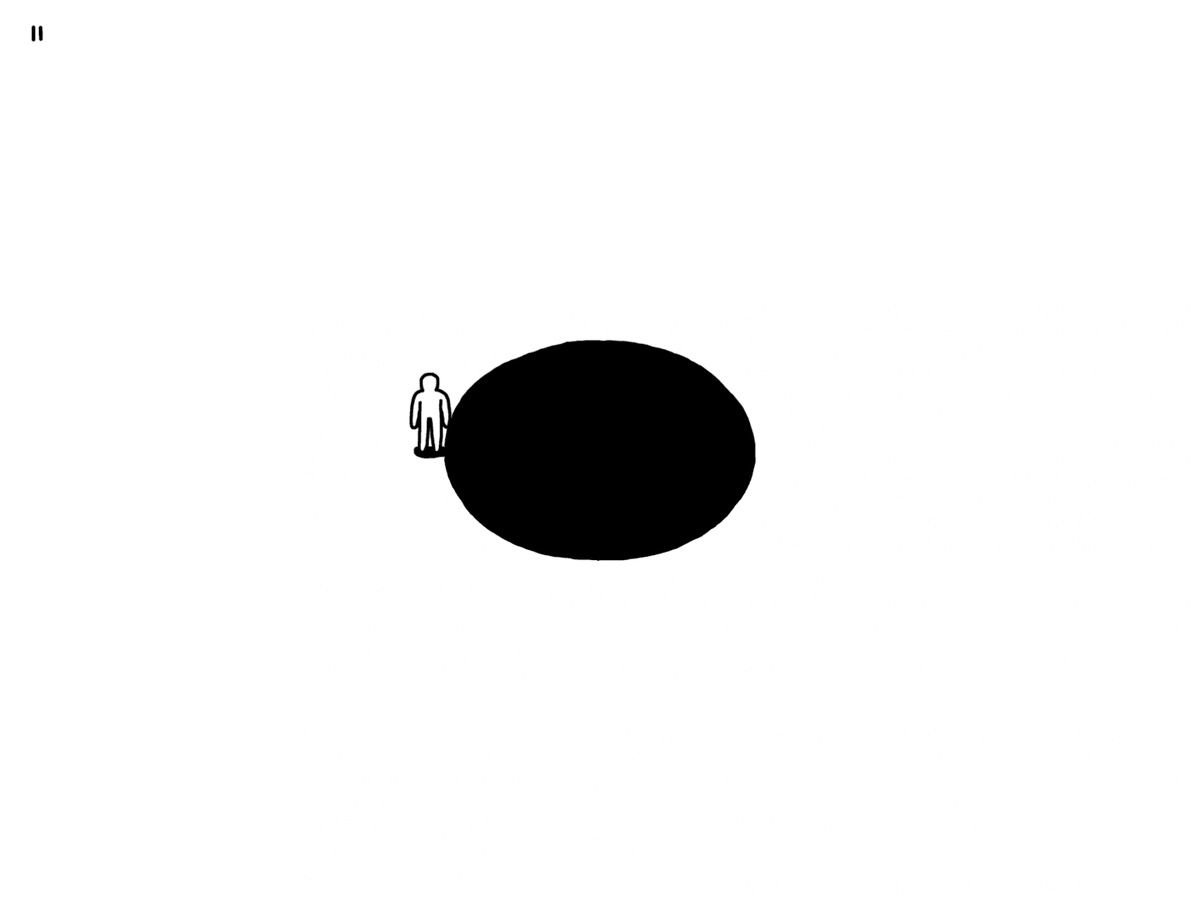 When you touch them, you push them into the hole. If you do nothing, nothing happens and the figures simply wait. It is inevitable, though. The only choice you have is to push them into the hole. You push them into the hole.
Meet Therabody's All-New TheraFace Mask
TheraFace Mask is a breakthrough FDA-cleared LED skincare mask with added tension-relieving vibration therapy. Clinically proven results include firmer, smoother, healthier-looking skin with a visible reduction in fine lines, wrinkles, and uneven tone in as little as 8 weeks
The figures fall through the deep darkness. A chorus of indistinct, singing voices softly fills your ears. You can touch the falling figures to momentarily slow their descent, but nothing you do will stop their fall. They fall.
There is a thump as a figure hits a white floor
A second figure walks into the scene. You touch the screen and the first says, "Hi," the first audible word. The second figure punches the first in the face with a loud thud and proclaims, "Hello," in a child-like voice. That's KIDS.
It is a dark, funny, playful, wild game, and playing it makes me question what a "game" even is
There is no real decision-making in KIDS because you either do what you're supposed to do or the scenario plays out on its own forever. Sometimes there are gentle puzzles to be solved, but nothing is particularly taxing.
You just touch the screen (or buttons, depending on the platform) until you've seen everything, then the game is over. But at the same time, isn't that every game in some atomic, fundamental sense? Just touching buttons, doing what you're supposed to until you're done?
And truly, isn't the goal of a game to make you feel something that you can only feel through interaction, to draw out emotions by making you not just an observer but a participant?
Watching tens or hundreds or thousands of faceless figures run into a hole is a vividly different experience than being the one to push them in, isn't it? Isn't that the point of games as a medium, as opposed to books or movies or music or paintings? Why are we playing games at all?
KIDS is about life and death and crowds and agency and powerlessness and everything and nothing all at once.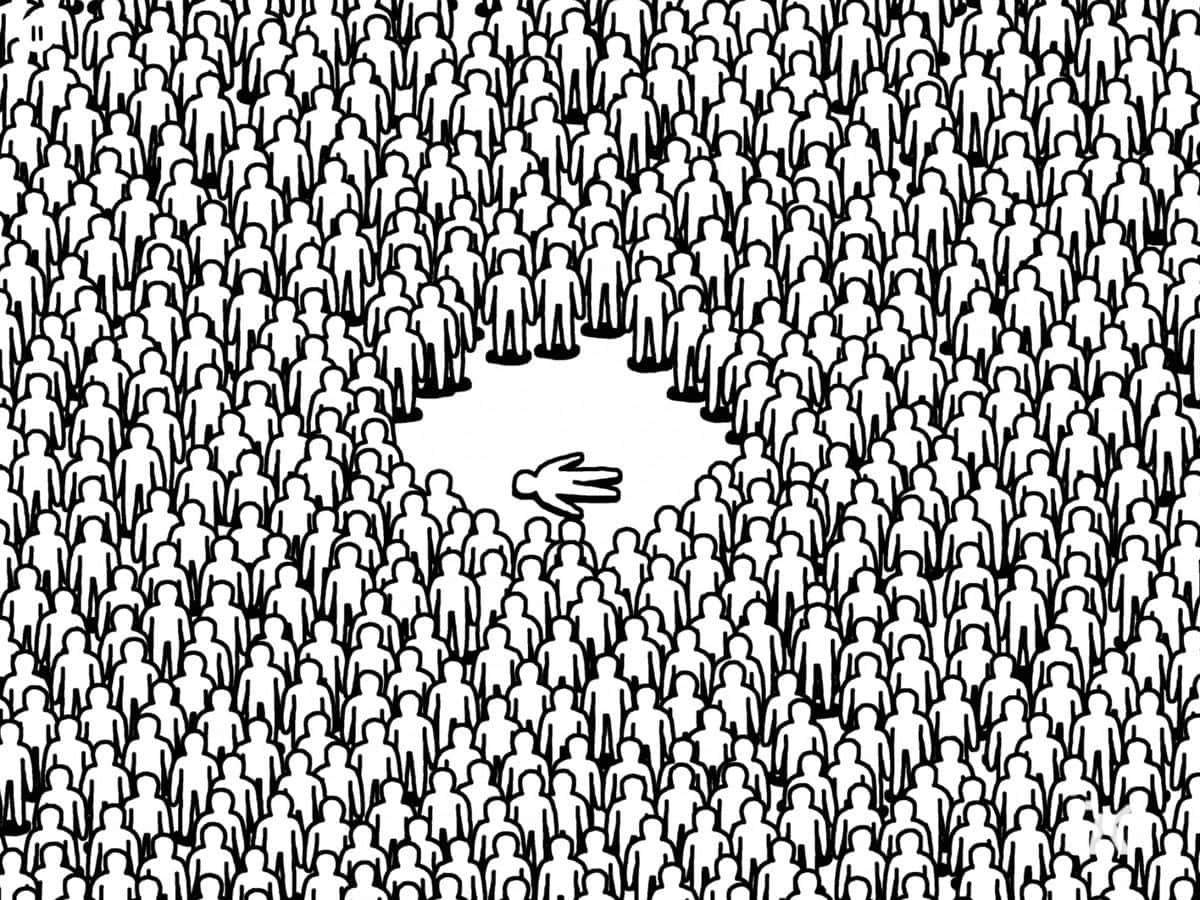 KIDS is the kind of thing I'm going to keep on my iPad forever so I can have it handy every time someone says, "Oh, I don't really play games." It stretches the medium in new ways, melding art and entertainment into something completely unique, and I think there's potentially something for everyone here, whether you're new here or tired of games and looking for something different.
It isn't for everyone. I can see people picking it up and saying, verbatim, "What the fuck is this?" I can also see people getting through the whole game and saying, "That's it?" It's a bit short, after all, at only about 30 minutes long and linear. Honestly, I recommend it the same either way. I'm willing to take that risk.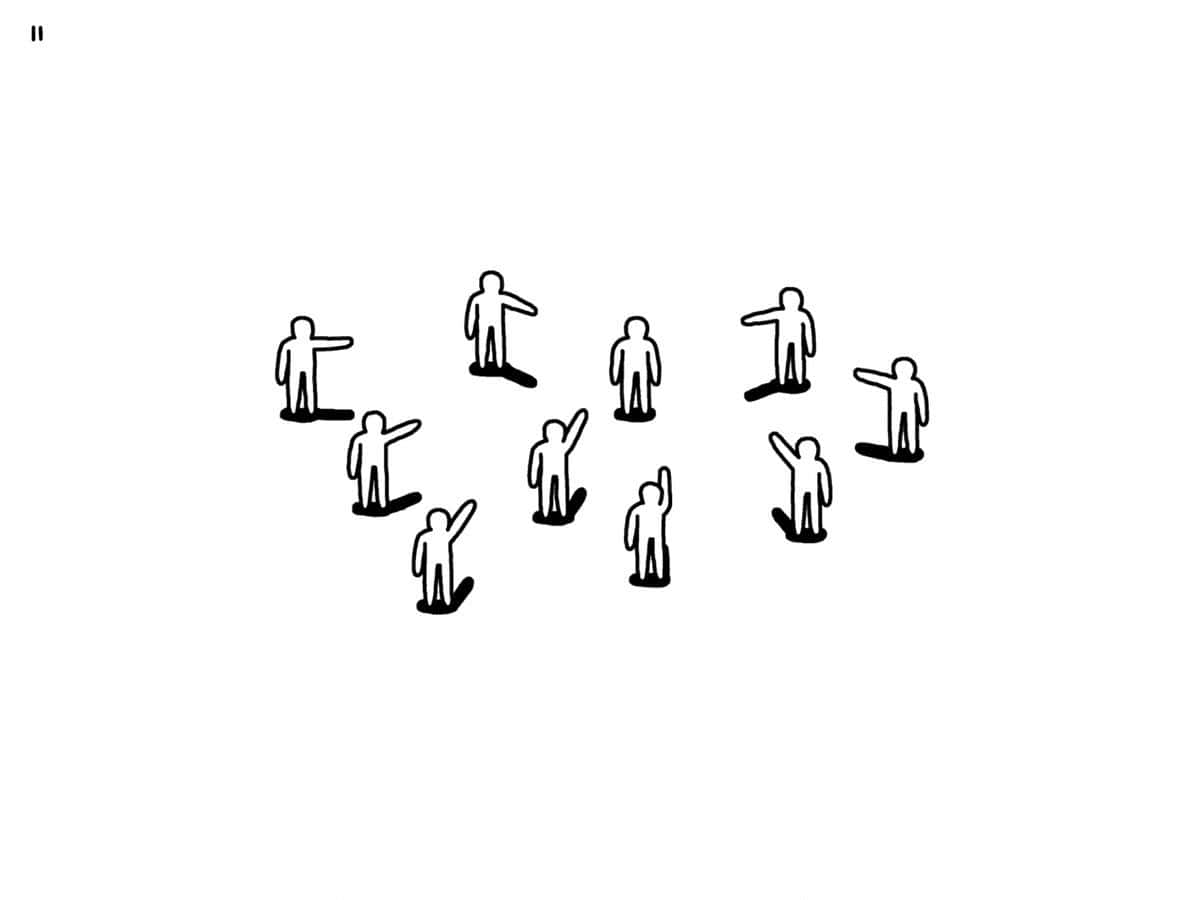 If you've got the $3 and you want something that's unlike anything else out there, if you want something you can share with the people in your life who don't play games, and if you want the feeling of being in an art museum from the comfort of your own home, you should really get this one. Download it, get comfy, get rid of any distractions, and give it a whirl.
Jake reviewed KIDS with an iOS code from the publisher, via a friend of his on the team. He played it in total, solitary darkness on his iPad, but it's available on iOS via the App Store, Android via the Google Play and Amazon App Store, and Windows, OSX, and Linux via Steam and itch.io. After playing, he was left in a deep, existential morass.
Curious about what our scores mean? Find out more in our comprehensive guide to Understanding KnowTechie's Game Review Scoring.
Editors' Recommendations:
The Good
Evocative and bizarre
Completely, freshly unique
The Bad
Won't resonate with everyone -Very short
Very short
Follow us on Flipboard, Google News, or Apple News