Review Roundup: Google Home Mini
Here's what all the reviewers are saying about the all-new Google Home Mini.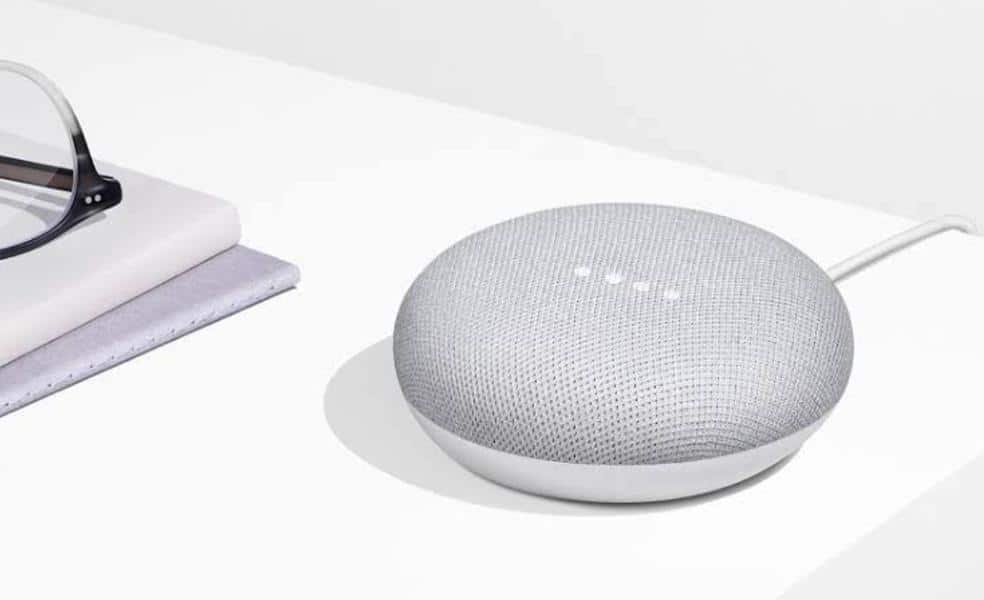 The reviews are in for the all-new Google Home Mini, the company's $49 answer to the Echo Dot. The device was announced earlier this month at a press event held by Google. Google Home Mini comes in three colors, red, grey and black, and is set to be released October 19.
Since the announcement, reviewers have been digging into the Google Home Mini to see if it lives up to the hype. We rounded up some of our favorite reviews and outlined some noteworthy tidbits that will help you in deciding if the Google Home Mini is right for you. Here's what everyone is saying.
"Yes, the Google Home Mini looks nicer than the Dot. Yes, it sounds a bit better. But while the Google Assistant is smarter and more capable than Alexa in some ways, it isn't demonstrably better than Alexa, at least not in ways that are easy for casual shoppers to understand. That leaves the Google Home Mini as an excellent, worthwhile device that will do little to move the needle by virtue of its own Dot-like merits. A few key software updates or notable third-party integrations could change that, but right now, the Dot is still the better buy."
Here's a general knowledge showdown between the Echo Dot and the Google Home Mini. Both are pretty versatile, but neither sweeps the other. pic.twitter.com/29vB1pgVea

— Ry Crist (@rycrist) October 5, 2017
"If you're looking for a small, affordable home assistant, then the Google Home Mini is a great option. The small speaker is surprisingly loud and full sounding for its size, is able to understand voice commands from across the room, and integrates extremely well with other Google-made devices. You won't want to make any phone calls with the Mini, but nearly every other intended use is expertly executed.
The Mini's main competition is the Amazon Echo Dot, which is the same price at $50 and has stronger hands-free calling sound. But the Mini has an advantage over the Dot in artificial intelligence — it is customized to the user, you can simply do more with it, and it interacts well with a broader range of devices."
"The Home Mini is best suited for those that live deep in Google's ecosystem (and don't have their work accounts tied to G Suite). It's the best way to voice control Google Play Music, and Google's wealth of internet knowledge provides more answers to queries than any other voice assistant.
But if you aren't committed to Google's ecosystem, the Amazon Echo Dot remains the better option, even if its voice doesn't sound as good as the Mini's. The Echo Dot is more compatible with more services and products than Google's, which makes it a better in-home, voice-controlled computer than the Home Mini is — at least at this point in time."
"It's a half-decent mini speaker, it's cheap, and it does everything that last year's $129 Google Home does. There's just not much else to say. Before today, there was one Google hardware product that I recommended to literally everyone: Chromecast. At $35, it just doesn't make sense to own a TV (that doesn't already have Chromecast built-in) that doesn't have one attached to its HDMI port.
At $49 (and free if you pre-order a Google Pixel 2, or free if you manage to snag one at one of Google's pop-up donut shops, and assumably maybe even down to $29 or $39 in the coming months at retail), there's pretty much no reason not to make every room in your house a smart room. Plug the thing in, set it up in the Google Home app, and be able to say "Ok, Google" from anywhere."
"When it debuted last fall, the Echo Dot made big waves for its low price; it has never been easier to get Alexa in your home. The $49 Google Home Mini is poised to do just that for Google's Assistant. Not only is it inexpensive, but it also outperforms the Echo Dot in audio quality and design. The Mini's ability to cast both audio and video arguably makes it the better device for delivering smarts to your entertainment system. However, Google is still lagging well behind Amazon regarding skills and smart-home integration, and even the best-designed speaker can't change that fact."
"The big debate is between the Echo Dot and the Home Mini. There's not a clear winner. The Home Mini's better-looking, but the Dot has a line-out jack. Google Assistant's better at answering questions and making phone calls, but Alexa's better for smart-home and music stuff. It's an ecosystem question, really: If you already have a Pixel and drive with Android Auto, go with the Home Mini, and maybe buy a Max or Home as well. If you're looking for killer music, buy a Dot, plug it into a real speaker, and enjoy. Neither's perfect, but both are worth the $50."
So, there you have it. It seems like it's still up in the air when it comes to deciding from the Google Home Mini to the Echo Dot. I guess it all comes down to personal preference. If your someone who lives in Google's ecosystem, then Google Home Mini is the obvious choice. But if you're not, probably best to go with the Echo Dot.
Google Home Mini goes on sale on October 19 and will be selling for $49. You can preorder the device here.
Follow us on Flipboard, Google News, or Apple News