Review: Sbode 06 portable Bluetooth waterproof speaker
Good sound at a great price, plus water resistance – what's not to like?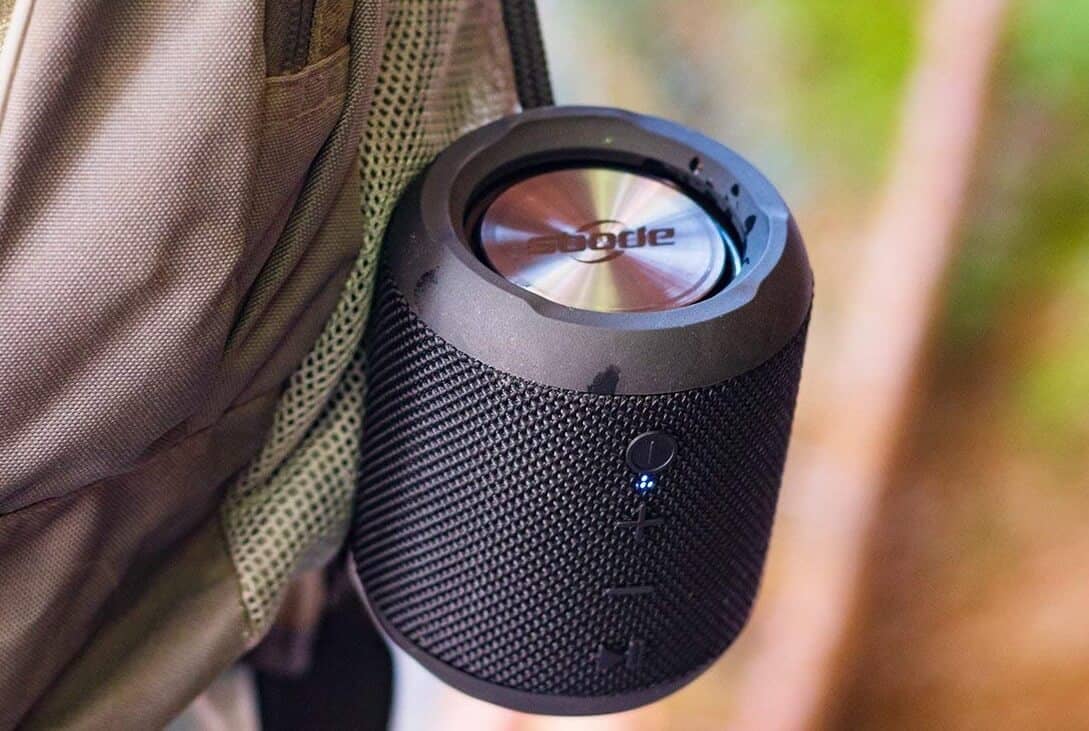 Let's be honest: The Sbode 06 Bluetooth speaker is a $35 Bluetooth speaker. I already know what you're thinking. What the hell do you expect me to do with a $35 Bluetooth speaker? You know it won't sound amazing, nor will it have the most extended battery life on the planet, and it damn sure won't be flashy or even look all that cool. Is this thing made out of cheap plastic? Well, rest assured that I'm gonna answer all of that criteria, but know that I went into this review expecting to basically beat this thing into submission.
I took it with me straight to the beach for a real test of durability. I swung it around by its little carrying cord, I threw it across the sand, and flung it up in the air and let it bounce in the sand, just to see what would happen. Not only did it refuse to show any signs of wear, it never skipped a beat and continually played without a single hitch.
I didn't expect much out of the Sbode 06 Bluetooth Speaker. It's only like 15 watts so I figured it wouldn't be all that loud, but it did a pretty damn decent job of ensuring I could blast some Bad Wolves over some of the horrible ass Reggaeton I heard bopping up and down the beach. While walking back to our hotel room, I had no issues finding irritating shit on YouTube to play, including remixed meme videos of Shooting Stars and other inane nonsense that was only meant to both annoy my wife and amuse the teenagers with me. I'm pretty sure it only succeeded in pissing off my wife, but a 50% success rate isn't bad.
The Sbode 06 Bluetooth speaker is pretty well constructed and looks about like what you'd expect out of something like the Ultimate Ears Wonderboom speakers (in fact, I think that's exactly what these were modeled after) so you get a nice rubbery coating and a soft yet durable meshy cloth feel around the outside of the speaker. The speaker heads themselves stick out of the top and bottom of the device, but for best performance and sound you're going to want to set this thing right side up so the bass can reflect.
They also have the capability to pair into a stereo sound set, so I kinda wish I had gotten a second one as well, but when it comes to product testing and reviewing, you don't always get exactly what you want. Still, it's hard to find much to complain about with the Sbode 06. If you want a cheap speaker that you can listen to music or podcasts though, you won't find many other options available at this price.
Who says little and affordable has to be garbage and poor quality? You can pick up two of these for the cost of the competition, and with the 10-hour battery life, you can rock a small gathering all night long. There's even an option to plug in an SD card with tunes if you don't want to connect any devices to it for standalone use, as well as a built-in FM radio tuner which is extremely rare given the cost of this speaker. Bluetooth is obviously what this was made to use, but there's also an aux cable just in case you absolutely have to check out someone's mixtape or Soundcloud immediately.
The Sbode 06 is available for purchase on Amazon and was provided to us for review by Sbode Official.
For more reviews, make sure to check out: