Review: TunesKit iPhone data recovery software
Yes, you can backup with iTunes – but what if you didn't?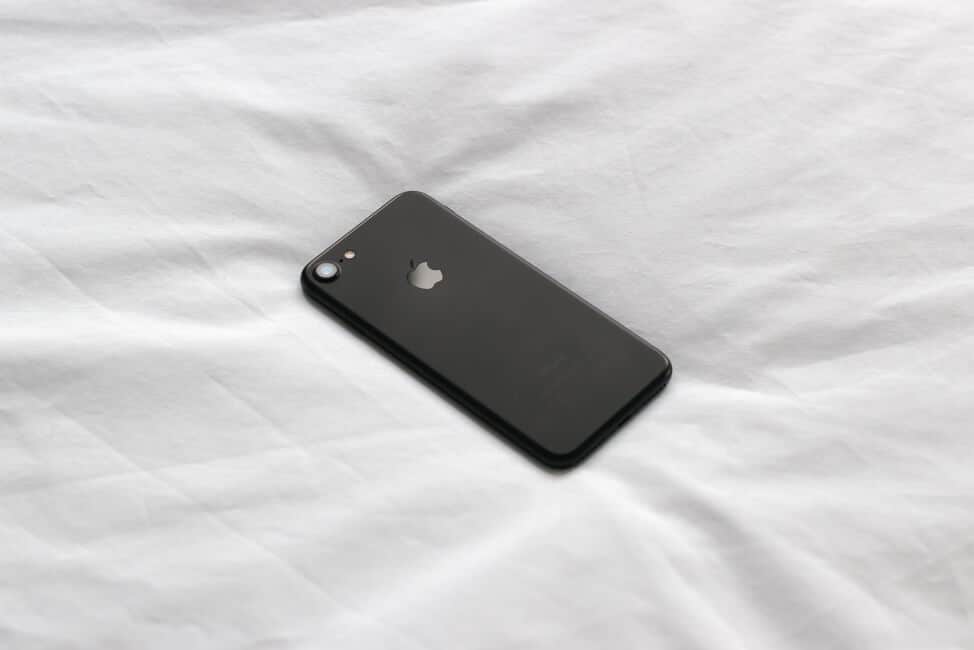 guirupa on iFixit: The upgrade process was failed when I was trying to update my iPhone 6 Plus to iOS 8.1 early this morning. I had to manually download the image and install it on my iPhone via iTools. I can restore content stored on iCloud backup, such as photos and notes, but I couldn't get back my text messages and voice memos, which are important for me. How to recover my lost messages? Cn any recovery app do the job for me? I am curious about that.
We carry our whole lives around with us. Not just in our memories, but also in the memory of our smartphones. Your iPhone is just as prone to damage or loss as anything, so what do you do when the unfortunate occurs? How do you evaluate the total cost of a lost/damaged iPhone? How do you evaluate the loss of your digital files?
Cloud backups are more commonplace now, especially with iCloud – but not everything gets backed up automatically, or we turn off backup to save on data costs, or we run out of space in the cloud. That data is far more valuable to the owner than the device itself.
READ MORE: This AceMovi Video Editor from TunesKit is the best video editor for beginners
Replacing the device physically is easy, just takes money or insurance. Same with an iOS software issue, we just reinstall the OS. What if that software issue also wiped the memory? You'd normally think that without a very expensive data recovery firm that data would be gone. That would be the case in the past, but thankfully third-party developers have stepped in to bridge the gap, like TunesKit.
Their iPhone data recovery software lets you recover deleted or even lost files from your iDevice, and runs on either Windows or macOS. That way you can hope to recover your precious memories from your damaged iDevices. It can recover over 20 types of data within minutes.
Mac iPhone data recovery
I'm going to assume that you're using a Mac for the recovery, as most of the people in my circle of friends use Apple devices across the board.
1. Download iPhone Data Recovery for Mac from the Official Site.
2. Connect your iDevice to your computer and make sure that the software recognizes the device. Tap the "Trust" option to authorize the computer. A popup window will appear. Just tap the "Trust" option to authorize TunesKit to access the data on your device.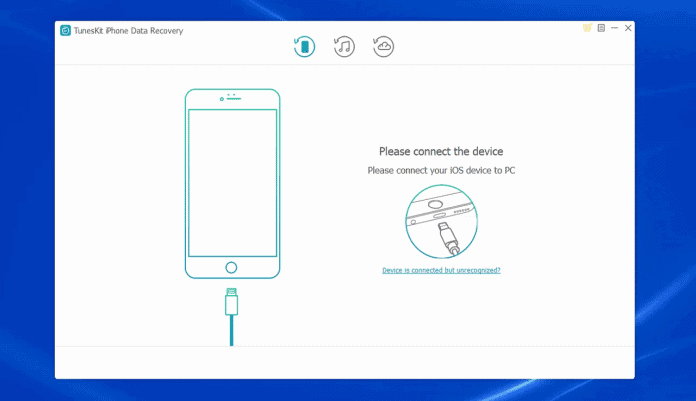 3. Select the data types that you want to recover from the easy to read menus.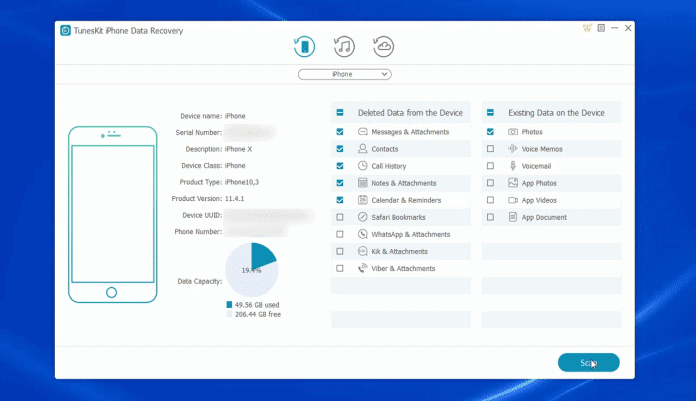 4. Wait for the tool to finish scanning the iDevice for the lost data. Just be patient, it should be done in a few minutes but it depends on which iDevice you're scanning and the speed of your computer.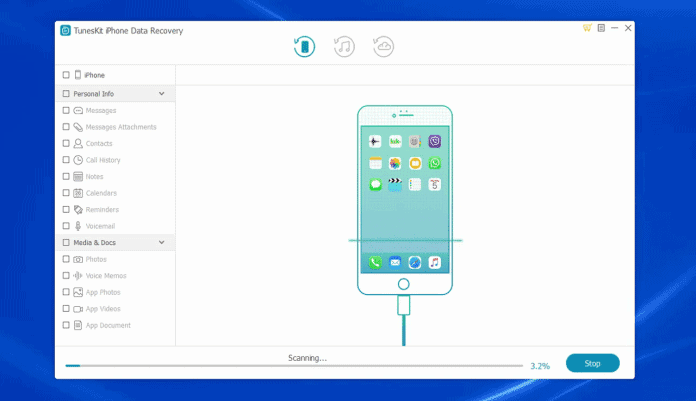 4. You then get a preview list of recoverable files. Let this process finish before moving on.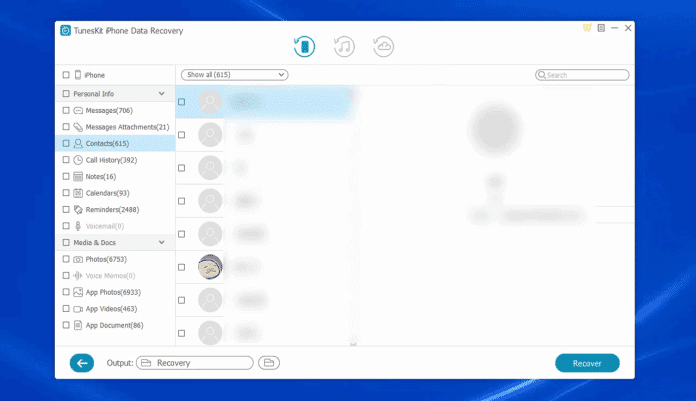 5. Select the files you want to recover (it's all of them, usually), and hit 'Recover.' All your files will be saved to the location you choose. This should only take a minute or so, and TunesKit won't overwrite any existing files.
TunesKit has several pricing tiers depending on your needs. For $49.95 you get a yearly license that will let you install TunesKit on one iDevice and on your PC/Mac. Paying a little more, $69.95, gets you the ability to put the software on 2-5 iDevices. If you're a business user, you might have a lot of iDevices, so paying $359.95 gets you a license for unlimited iDevices added.
Conclusion
Data recovery is one of those things that you don't usually think about until you actually need it. By proactively owning software before a data loss, you're equipped for eventualities. TunesKit has a free trial to test the software out before you buy, so try it now, before you lose your precious data. Knowing how to use the software will help when you're panicked after an accidental deletion.
Software was provided for the purpose of this review.
Editors' Recommendations:
Follow us on Flipboard, Google News, or Apple News