Review: HomeHawk by Panasonic – Home monitoring never had it so easy
Front door camera with full-color night vision helps deter package thieves.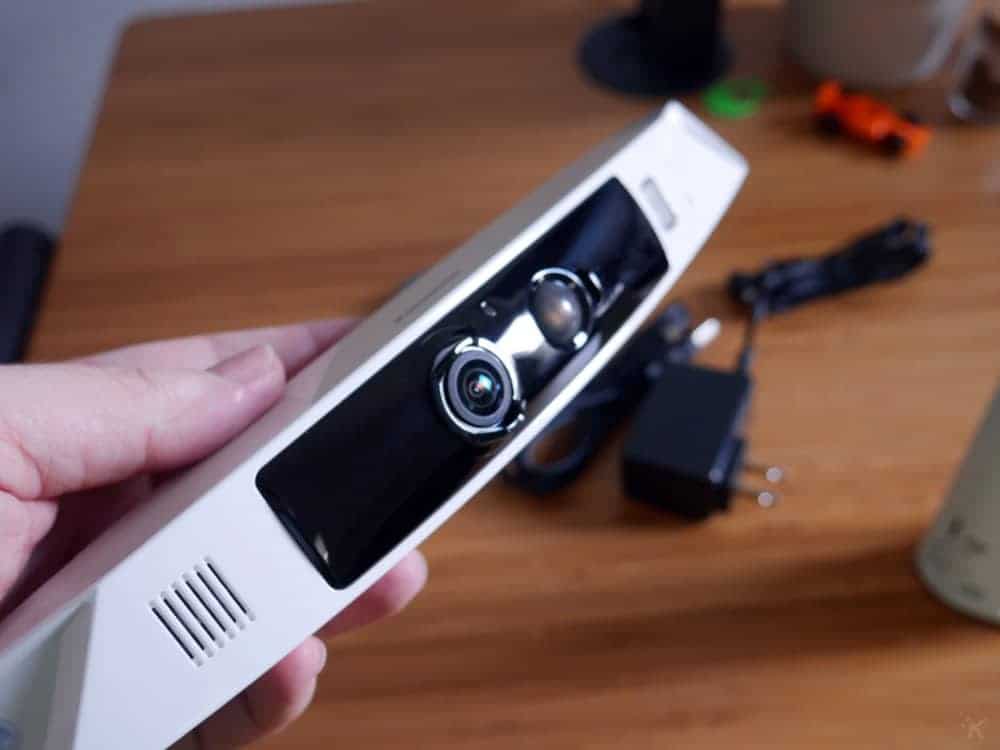 The Good
No subscriptions needed
Color night vision!
Super wide angle lens
Two-way audio
Tons of customization for notifications
The Bad
Slightly costly
720p camera is good, but could be a higher resolution
Online shopping is booming. Between the convenience of browsing at 3 am and not having to put on pants, it's currently a 2.3 trillion dollar industry. That's a trend that shows no slowing down either, with e-retail in the USA along projected to grow to 4.88 trillion by 2021.
The top three in the USA, Amazon, Apple, and Walmart, cleared 100 billion in revenue last year collectively. Lots of online shopping means lots of packages being delivered. If you're lucky, your apartment has a locker system that all your purchases gets safely kept in. What if you own a house, and your local delivery person likes to leave things on your porch in full sight of everyone?
That's when you start looking for security products, like HomeHawk from Panasonic, to deter would-be "porch pirates." The kit we are looking at today comes with a battery-powered, wireless camera module that goes above your front door, and an access point that connects to your router and records video from the camera. The wireless range is up to 100m (328ft), so most homes should be fine. Just be aware that extra walls etc. between the camera and access point might reduce the reliability of the wireless signal.
Feature-packed
There's an HD (720p) super wide angle camera module, with a 172-degree field of vision to cover your entire front lawn. If you find you need more coverage, the HomeHawk can sync up to 15 additional cameras so that you can cover all sides of your property. The cameras have an IP65 weatherproofing rating, so wind, snow or rain – you'll be able to monitor.
The camera is full color, and has some pretty cool Panasonic tech to even give full-color footage at night!
Privacy advocates rejoice – HomeHawk has no 3rd-party subscription fees, and no cloud-based storage – all your footage is stored on a microSD card (sold separately). This inserts in the access point and gives you 9 hours of footage per 4GB of storage space. That means you're in charge of your recordings, and there's no chance of them being lost or overwritten after 30 days. The long-life rechargeable battery should give up to three months of use before needing recharging, and charging is done via USB.
The system is also compatible with Alexa or Google Home, so if you have any devices that either has a screen or is connected to one (Chromecast, FireTV, Echo Show) you can ask your voice assistant to show the camera output on that screen. Just say "Show me the front door camera" to instantly see who's outside your door on your device. No more curtain twitching!
There's an exclusive package monitoring mode, which can be set to notify people near the entrance that the premises are being monitored. It also notifies you when a package arrives (or even if it is removed!). It's perfect for keeping your home, and your family, safe even if you're not there.
Design on the HomeHawk
The elongated camera module packs in three infrared sensors, the camera itself that also visually detects motion, a light sensor and a white LED lens (for the color night vision). There's also a microphone and speaker for the two-way audio.
On the back, there's a small locking flap that seals away the microUSB for charging, an on/off switch and a setup button for pairing with the access point. The camera should already be paired from the factory, it's there if you're adding another camera to an existing access point or for troubleshooting.
The access point has an Ethernet port to connect to your router, power, and a microSD slot for storage.
[envira-gallery slug="homehawk-from-panasonic"]
Setup and use
The physical part of the setup was super easy – just screw the bracket onto the wall above your porch. Then turn the camera on, and line it up on the bracket, and twist down to secure. Removing it for recharging the battery is just as simple, and a reverse of the twisting motion used to hang.
Once that's done, download the HomeHawk app from either the App Store or Google Play and open it. The app will guide you through 5 really simple steps, which register your access point on your network, set a password so you can monitor when away from your home, and also sign up for a Panasonic account if you don't already have one.
[envira-gallery slug="panasonic-homehawk-setup"]
Once the initial setup is finished, you could stop there, or you can dive into the apps menus. The main page lets you see all the cameras attached to your access point.
You can see all the recorded clips and event logs from the slide-out menu. Then the settings menus let you customize almost everything about the HomeHawk. Notifications, setting up Alexa or Google Home, recording settings like duration. Turning off the 'this premises is being monitored' alerts is also possible if you prefer a quieter home.
When an alert is triggered, you can talk to the person causing it using the two-way audio. A short clip will also be recorded and saved on the access point's storage. You can also set 'zones' where motion will either notify you or be ignored. Maybe you only want to notify of people walking up to your path, and stop false positives from passing cars.
The camera also records a jpg at the start of the period of recording, presumably to try and catch facial features.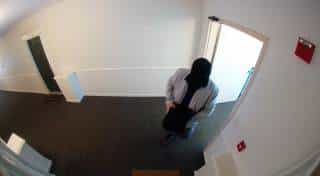 I really like that the notifications on your phone show that first jpg, and let you go directly to the live view from the camera.
Conclusions
Panasonic has used its expertise in multiple fields to make this a really impressive security camera with the HomeHawk. First off is the crazy-good battery, which can go for up to 3 months! Then there is Panasonic's imaging chops, which creates HD color footage day or night. With not having to pay additional fees for third-party monitoring services or cloud storage, the one-time cost of $249 starts to look like good value. With how much we rely on online shopping nowadays, the peace-of-mind of knowing when packages arrive is almost priceless.
You can pick up this HomeHawk model on Panasonic.com or Amazon for $249, where it currently is on backorder. We've got one to give away, courtesy of Panasonic, so head on over to the contest post to enter.
A sample unit was provided for the purpose of this review.
Editors' Recommendations:
The Good
No subscriptions needed
Color night vision!
Super wide angle lens
Two-way audio
Tons of customization for notifications
The Bad
Slightly costly
720p camera is good, but could be a higher resolution
Follow us on Flipboard, Google News, or Apple News