Review: ZMI PowerPack 20000
It's a battery pack, so it's a bit boring, but it works well.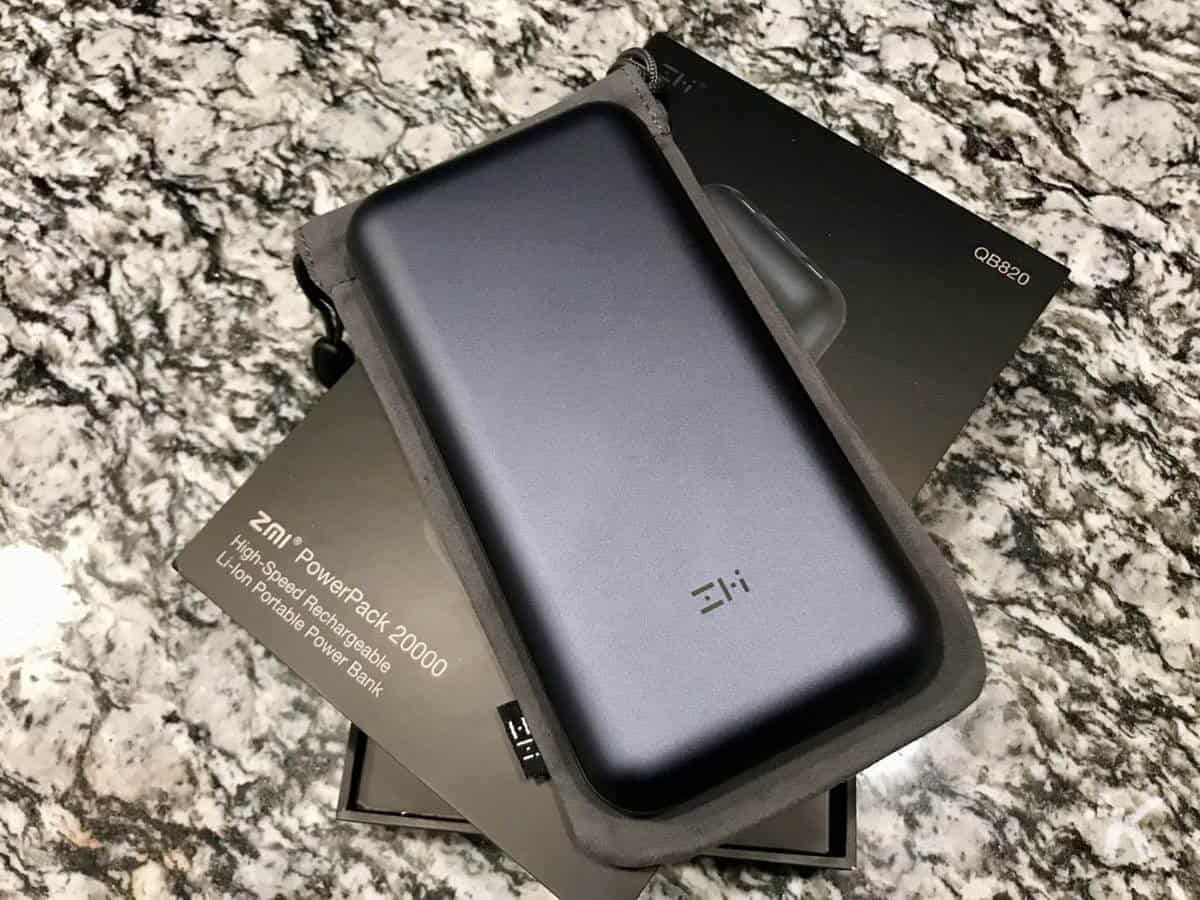 The Good
Charges quickly
Charges electronics quickly and efficiently
Good looks
Battery packs are, well, battery packs. Each offering may have slightly different specs or plugs or features, but generally speaking, they are pretty similar. Recently, I had the chance to test out one of these battery packs, the ZMI PowerPack 20000 and, while it was still just a battery pack, it was actually pretty impressive.
First, both the packaging and look of the battery is top notch. While this isn't a huge factor to many, for me it is part of the experience and ZMI really nailed it on this aspect. The weight of the battery pack is surprisingly heavy in comparison to some other packs I have used, but it wasn't to the point of annoyance or issue. But you could probably smack the absolute heck out of somebody if needed.
The unit features two USB Type A ports and a USB-C port that is used both for charging the pack and charging your devices. The battery pack charged rather fast itself and charging on both my iPhone 7 Plus and Nintendo Switch went quickly. It was able to not only maintain the charge on my Switch but actually increased its stored energy while plugged in.
This is because the ZMI PowerPack uses USB power delivery 2.0, allowing more juice to flow to your devices. Prior, you could expect a charge of about 15watts, but with PD 2.0 those numbers skyrocket to around 100watts. Granted, no battery packs, to my knowledge, are using that full amount due to heat and cost reasons, but instead, settle at around 30watts. ZMI pushes this number up a bit to 40watts and it's definitely noticeable on charging.
The unit features four LEDs on the side to show how much juice you have left and that is also where you'll find the only button on the PowerPack. One click of this button tells you the status of the PowerPack and a double click will set it into Hub mode for laptops and devices that might need extra USB ports for data transfer.
At the end of the day, the ZMI PowerPack 20000 is just another battery pack, but between the good looks and the USB-C charging and Hub features, it is a solid entry and worth the $70 price tag.
A ZMI PowerPack was provided to KnowTechie for the purpose of this review.
The Good
Charges quickly
Charges electronics quickly and efficiently
Good looks
Follow us on Flipboard, Google News, or Apple News