Here are some tips for buying your next robotic vacuum
These tips don't suck.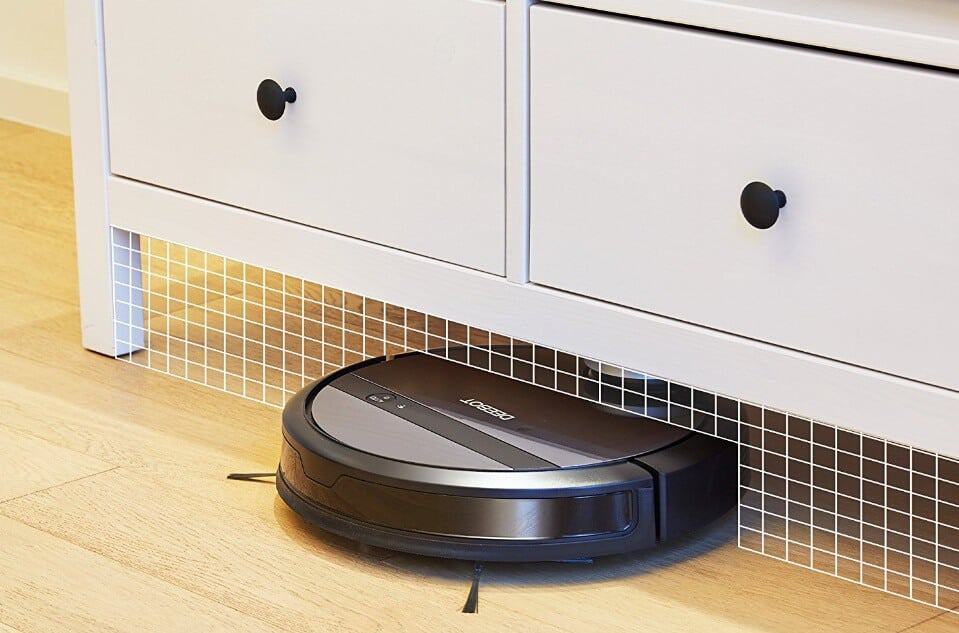 There are many robot vacuums that you can buy today and they have a very wide price range. They also come with a variety of options. Some are for hardwood, others for carpets, and some can even mop. But which is right for your living situation?
We will help you find out with some helpful buying tips so that you can make the right choice for the needs of your home.
To determine what you need in a robot vacuum, you first have to know your home. Do you have hardwood or carpet? Is pet hair an issue? How big is your home? These are just some of the questions that will help you to determine which vacuum is right for you.
Battery life should match your house size
The larger your home is, the more battery life you will need in your robot vacuum because it needs to cover more area. If you have a lot of square footage, choose one that has a long battery life. Of course, if you have a small home, battery life won't matter as much.
You want to make sure that your vacuum doesn't lose steam because it is running out of juice. That is the important thing.
Choose a robot vacuum for your floor type
Even though most vacuums are capable of cleaning both hardwood and carpet floors, some specialize in one or the other. For instance, if you have mostly hardwood, choice a model that excels at hardwood. If you have all carpeting, choose the best robot vacuum for carpets.
Pet owners need a vacuum with some special features
Pet hair is the enemy of all vacuums and homeowners everywhere. Pet hair can be tough to clean, but luckily for us, many robot vacuum cleaners are specially designed with pet hair in mind. Pet owners will want to buy a vacuum that is made with pets in mind.
Many of these models also have HEPA filters to suck allergens out of your home too. Keep in mind that your pet's hair will add to some extra maintenance on your part: Cleaning the roller and side brushes more often for instance.
Is Wi-Fi connectivity important to you?
You have to decide how much control you want over your robot vacuum. If you want to have more control or schedule cleaning times, you will want to get a model with Wi-Fi Connectivity. On the other hand, if you just want to let it roam around, then it isn't necessary.
Pay attention to the size of the robot vacuum
I can't stress this one enough. These robot assistants aren't all created equal. Some can get under a couch that has 6 inches of clearance space, while others can't Some are small enough to get under your chair legs, while others might be too wide. Study spaces like this in your home and shop for an appropriately sized vacuum that can navigate these areas. You will be glad that you took the extra time.
These basic tips should help you to choose a robot vacuum that is perfect for your environment. And once you do, you can look forward to cleaner floors with less hard work on your part. If you need both a robot vacuum and mop Gadgetreview.com has a great article.
Any tips of your own? Add them in the comments below!
For more how-to guides and tech tips, check out:
Follow us on Flipboard, Google News, or Apple News