ROCCAT announces new Khan AIMO RGB gaming headset
The AIMO ecosystem is complete!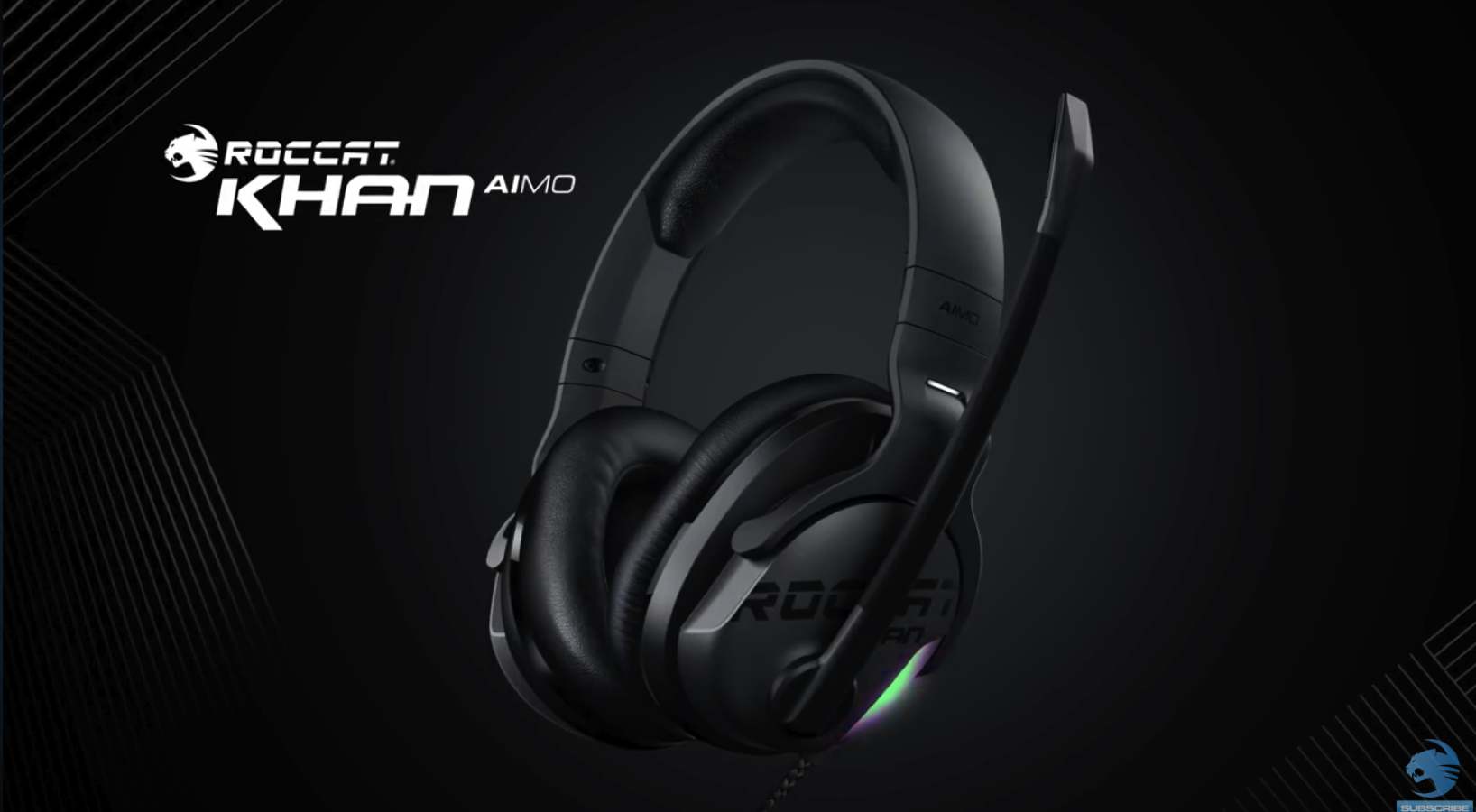 We are huge fans of ROCCAT here at KnowTechie, and new products make us feel like kids on Christmas. The German-based company announced that they are launching a Khan AIMO gaming headset to complete the ecosystem. A peripheral ecosystem includes a keyboard, mouse, and headset.
The last time we saw a digital-surround sound headset from ROCCAT was in 2014, the Kave XTD 5.1. The Kave has two speakers per earcup, but they weren't enough to hit an authentic 5.1 surround sound. Instead, they opted to either mix down internal audio via multichannel input, or re-process the multi-channel sound. The Khan Aimo is an example of internally re-processed multi-channel sound.
ROCCAT brags about their internal sound chip and says that it is "capable of easily outperforming onboard audio solutions provided on most gaming motherboards" on their website. That's an exciting thing to say as there are other companies like Logitech and Astro that have dedicated years to onboard audio chips. Hopefully, they can hold up to that claim.
The Khan AIMO has high-quality 50mm drivers with Hi-Res capabilities, volume and surround sound controls on the side of the right earcup, attached full-vocal spectrum foldable microphone, and a comfortable headband. Featured in the Khan AIMO is an integrated ROCCAT sound card that produces clear sound up to 24-bit at 96KHz, smashing most onboard audio motherboard available on the market. The dedicated sound card paired with a high-end driver unit offers 7.1 surround sound so you can locate your enemies faster. The Khan AIMO can also work as a dedicated stereo headset as well.
High-quality items like stainless-steel sliders ensure that your headset can withstand a beating, and won't break after a tumble or two. Even though it is built German tough, the Khan AIMO weighs only 275 grams. Memory foam earcups and comfortable headband padding coupled makes an incredibly satisfying headset that you will forget is on your head. ROCCAT has dedicated most of this product to comfort.
The Khan AIMO has Swarm capabilities, so it is entirely functional with each piece of the AIMO ecosystem. Swarm is ROCCAT's driver system to set up synchronized and stylish lighting effects thanks to AIMO's RGB capabilities. In Swarm, you can choose between different equalizer settings for your own custom gaming audio preferences. If you have the entire AIMO ecosystem, you can pair all of your devices to flash or stay lit thanks to their RGB capabilities altogether.
ROCCAT Khan AIMO RGB headset will be available soon at most major retailers at a price of $119.99.
Follow us on Flipboard, Google News, or Apple News