Sakuna: Of Rice and Ruin is the hybrid farming action game you didn't know you wanted
Adorable and wonderful.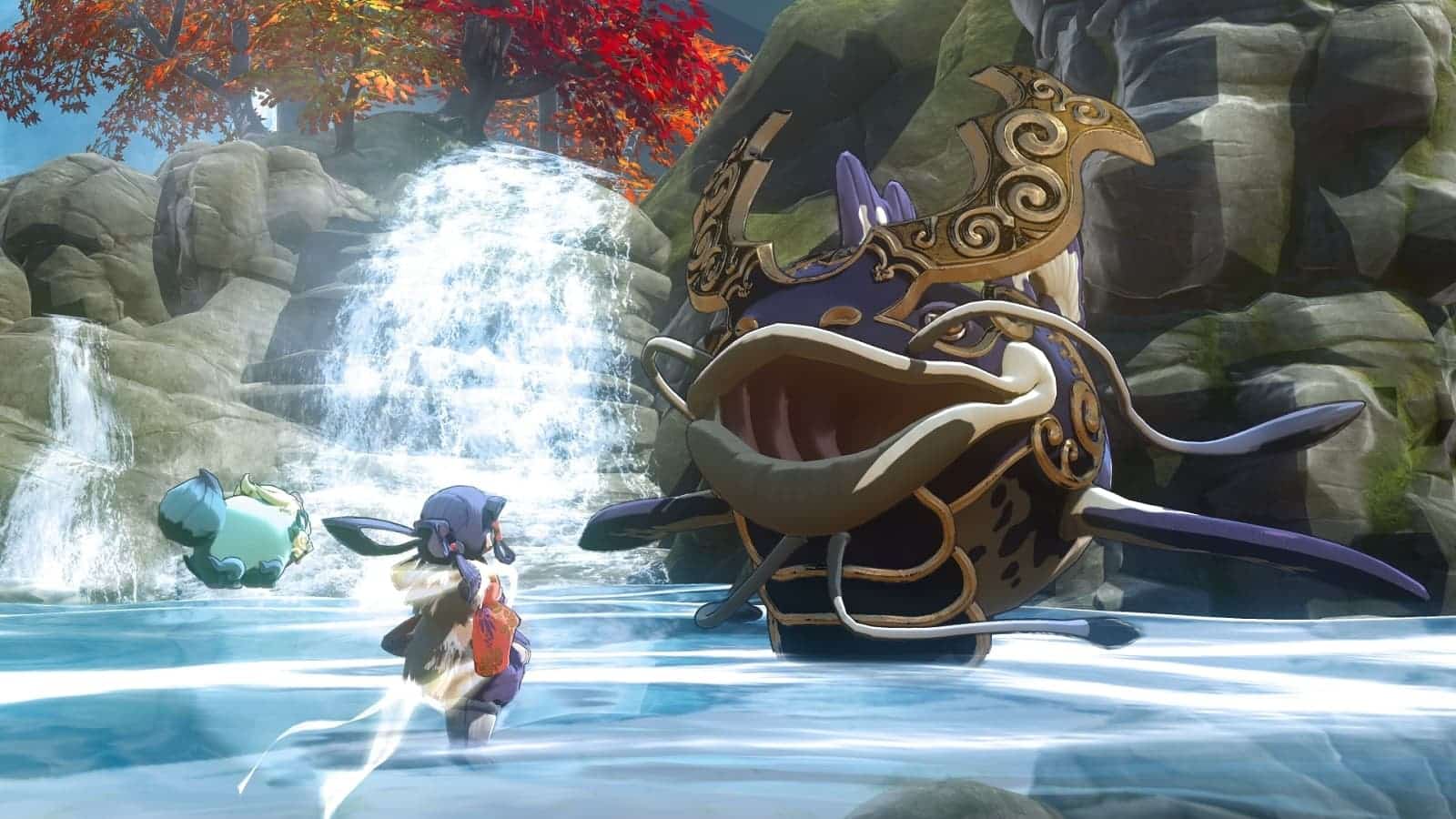 Sakuna: Of Rice and Ruin is an upcoming Nintendo Switch title developed by Edelweiss and published by XSEED where you play as the daughter of a harvest goddess and a war god.
It was just featured on the Nintendo Treehouse live stream that took place during E3 2019.
Check out the trailer for Sakuna: Of Rice and Ruin here
In Sakuna: Of Rice and Ruin you play as Sakuna, the child of gods banished to live with humans. Sakuna isn't just one kind of game, however: Sometimes it's a 2D action game and sometimes it's a farming game!
In the action parts of the game, you'll find yourself fighting against enemies inspired by animals and Japanese folklore, but it isn't your standard fare for combat. Instead of swords and spears, you'll be armed with just farming tools and a magical scarf, the divine raiment. The fighting looks fast and fluid, from the weapons to the way you use your magical scarf to zip around and grapple with foes.
All of this is affected by time, too, including both days and seasons
Locales will change between day and night, with different contents in each season. That's because the game loop in Sakuna isn't just fighting, it's just as much about farming, cooking, and town life!
See, when you're fighting, you gather ingredients and when you're in town you use those ingredients to farm rice and cook meals for the folks in town. Then to complete that loop, your farming and cooking feed back into your combat, affecting your abilities and play style.
The farming isn't half-assed, either! All of the rice mechanics are fully researched and authentic, from the harvesting to the drying to the quality of your seed and fertilizer.
Sakuna: Of Rice and Ruin is fully voiced in Japanese and English, beautifully animated in 3D for both the 2D action stages and the 3D town exploration, and all of that is done with a core team of just two people.
If the hybridization of rice farming and fluid 2D combat is up your alley, Sakuna: Of Rice and Ruin is launching on Nintendo Switch this winter!
What do you think? Is this something you're interested in playing? Let us know down below in the comments or carry the discussion over to our Twitter or Facebook.
Editors' Recommendations:
Follow us on Flipboard, Google News, or Apple News