Animal Crossing: New Horizons will probably ruin my marriage
Also known as 'My Wife, The Casual Gamer', reacts to the Animal Crossing: New Horizons trailer.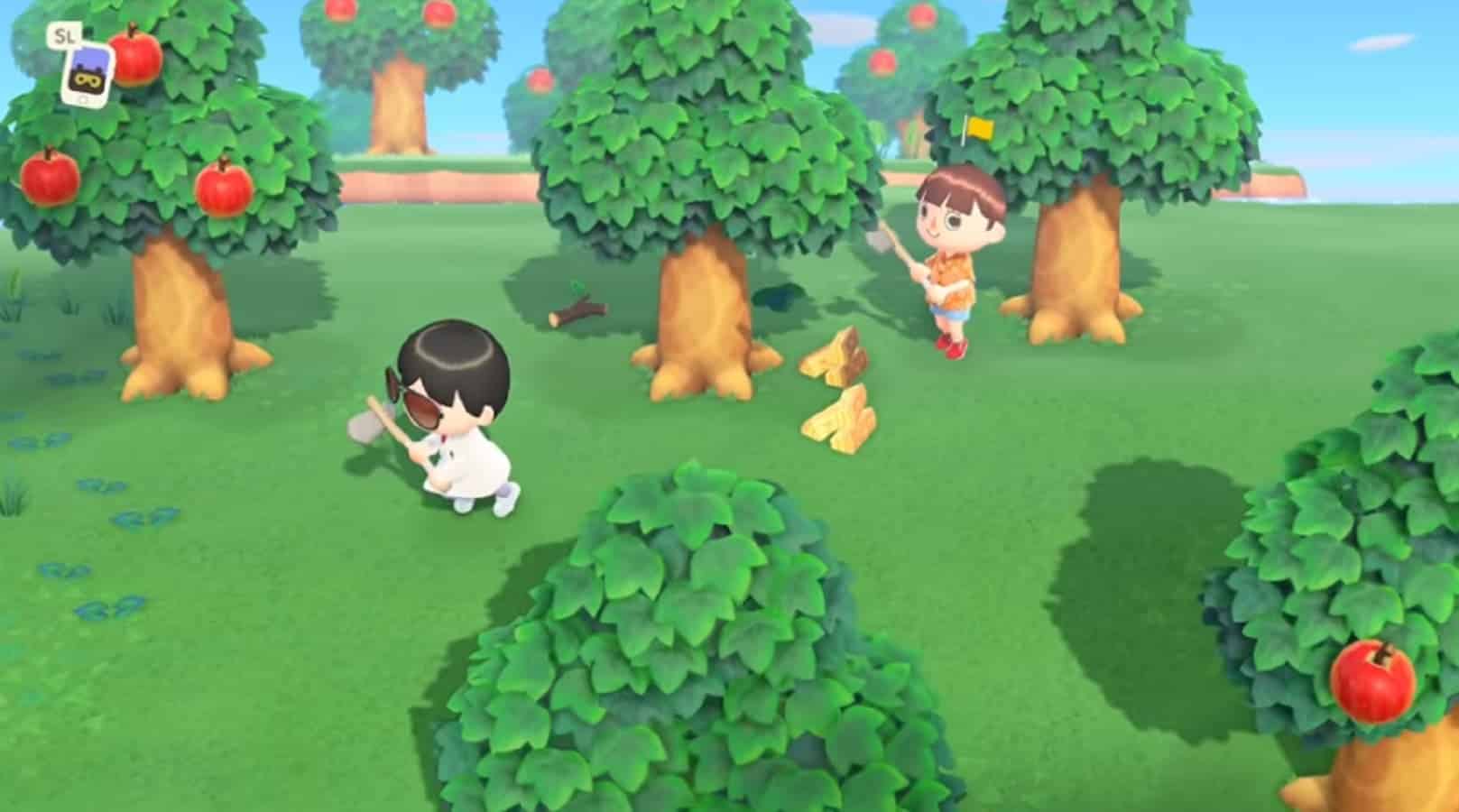 If you don't know by now, my wife is a casual gamer. She plays The Sims 4, mobile games like Township and Final Fantasy Brave Exvius and she used to play Animal Crossing: New Leaf a lot before my oldest son ended up commandeering her 3DS.
When I say a lot, I really mean she played the game a lot.
I made a joke on Twitter that I had two weeks before the March 20th release date of Animal Crossing: New Horizons to complete Final Fantasy 7 Remake. My wife saw the joke and I feel like I've understated the value of an "a lot" from my previous statement.
She joked around about how she would be hijacking my Nintendo Switch and TV at launch. We laughed, I sent memes and that was that.
Well, that's what I thought at least
One of the first things my wife said to me when I got home was "has Nintendo shown off any gameplay from Animal Crossing: New Horizons yet?" So I showed her the trailer. After viewing the trailer, she looked me in the face and said "Make sure the Switch is charged." I told her that March was a long ways away. That's when she dropped the insane bombshell on me.
"OK, fine. Buy me a Switch then."
I love my wife to death but at very best she games incredibly casually. She has a decent laptop to play The Sims 4 and she went close to a year before touching it yesterday. Buying her a Switch is going to end one of two ways. It'll sit around, collecting dust and dog hair or the kids will steal it.
They don't touch mine because I've made it very clear that their existence is forfeit if they do. On top of that, rumors of the two new Switches make me hesitant to buy anything right now. I'd rather buy the rumored pro version and give her mine.
My wife wasn't pleased with this. She wants a new Switch for her birthday and a copy of Animal Crossing: New Horizons preordered. She asked me no less than five times that evening about the Switch.
It's like the second time since the console's release that I've heard her talk about it. The first time was her asking me if the Switch would have Animal Crossing on it at launch.
Needless to say, I'm in trouble
Her reasoning for Switch #2 is that while Animal Crossing: New Horizons supports couch co-op, eight players can play together from other Switch consoles. This means that not only can she make the entire family play Animal Crossing: New Horizons, but she can make guests play too.
With the online options that the game offers, she will also be able to play with her sister, whom she also convinced to buy a Switch. I couldn't even convince her to get me some sick Joycons, but she is getting people to buy Switches.
While I was skimming through E3 emails, she was talking about how you could use a pole to finally jump streams instead of walking around the long way. She excitedly pointed out that you can go to the beach and dig up clams now. She started to plan how she wanted to arrange furniture outside and how she'd handle landscaping.
After her 17th viewing of the trailer, she also exclaimed that the villagers on your island can wear outfits now, instead of a t-shirt.
I'm so scared
She asked me quite a few questions I simply can't answer. She wanted to know how large the island will be. I get it, eight players running around would make you think it has to be larger. She wanted to know if there would be more civilized areas to visit or maybe little private islands to find exotic things at.
It's cute that she's excited. It's not cute that she doesn't understand how absolutely packed the end of fiscal year will be.
She's super excited that there is going to be a new Animal Crossing game. She's even more excited that being on an island opens up a lot of new activities. I made the mistake of pointing out that islands must be a new Nintendo thing because Legend of Zelda: Link's Awakening will take place exclusively on one and it comes out in September.
Did I forget to tell you all she loves Legend of Zelda nearly as much as Animal Crossing?
What do you think? Excited for the new Animal Crossing title? Let us know down below in the comments or carry the discussion over to our Twitter or Facebook.
Editors' Recommendations:
Follow us on Flipboard, Google News, or Apple News