Samsung is set to launch 'The Wall,' a 146-inch 4K TV for your home
Imagine playing Fortnite on this sucker.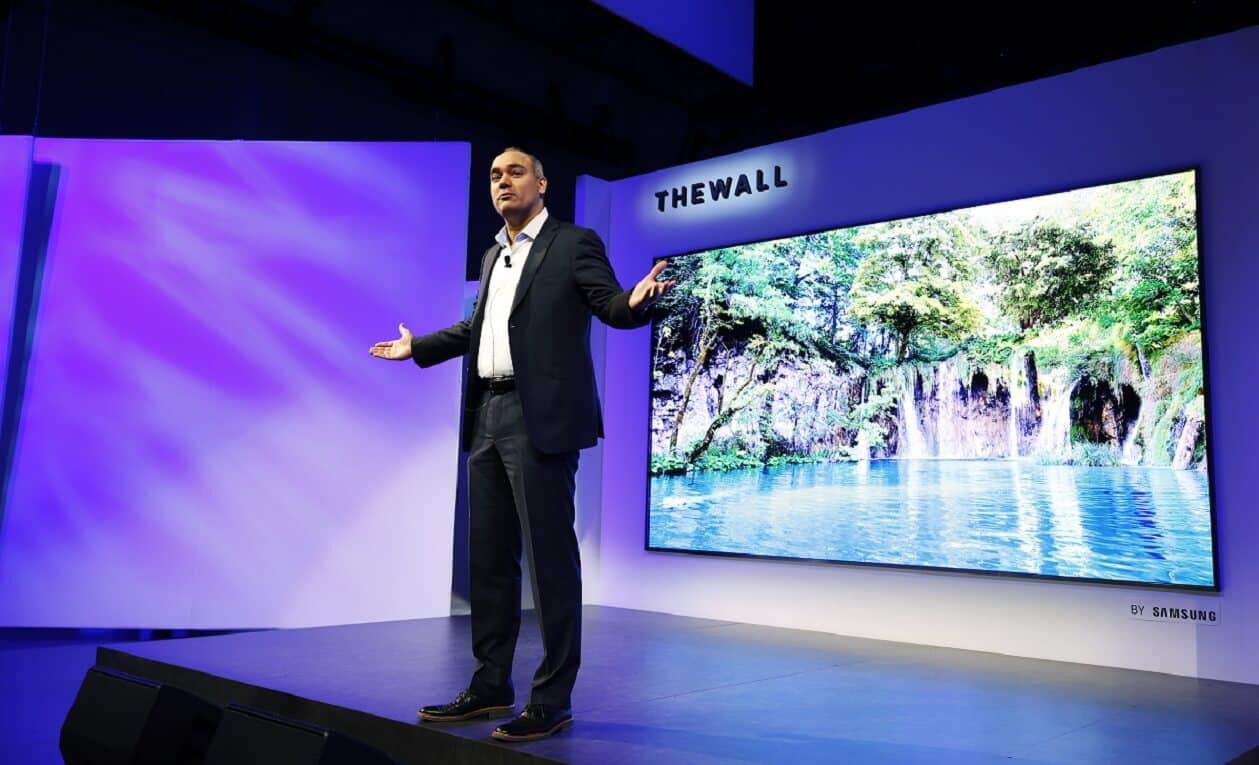 At this year's CES in January, Samsung announced "The Wall," a 146-inch 4K TV with MicroLED. Mass production of the television is expected to begin in September, according to Samsung's display president, Han Jong-hee. That wasn't the only news about this massive device, however.
According to Engadget, a much thinner consumer version is launching next year. That version will be 30mm thick versus 80mm for the original, which is geared towards the luxury home market. Han says the "price will not be as high as people think" on next year's model.
Like OLEDs, MicroLED TVs use pixels that emit their own light, which negates the need for a backlight. Both have high 10,000 to 1 contrast ratios and true blacks while consuming less power than regular LEDs. Samsung claims that because MicroLEDs use inorganic materials, they'll last longer and suffer less from pixel burn-in than organic-based OLEDs.
Because MicroLED TVs are constructed from a series of square MicroLED modules, there's no size limit. However, Engadget noted in January individual panels were visible when viewed up close. Because of this, they formed a distracting checkerboard pattern on the screens. There's no word on whether Samsung has improved on this since then, but we should know soon enough.
It will be interesting to see how many Wall units Samsung will sell. My guess is its next year's model that will catch on the most, not the one arriving before the end of this year. Time with tell.
Would you consider buying a 146-inch television at the right price? What would you be willing to pay for "The Wall?" Let us know below. 
In other Samsung news, see:
Follow us on Flipboard, Google News, or Apple News