Here are the absolute worst features of Samsung's Galaxy S9
Samsung, are you listening?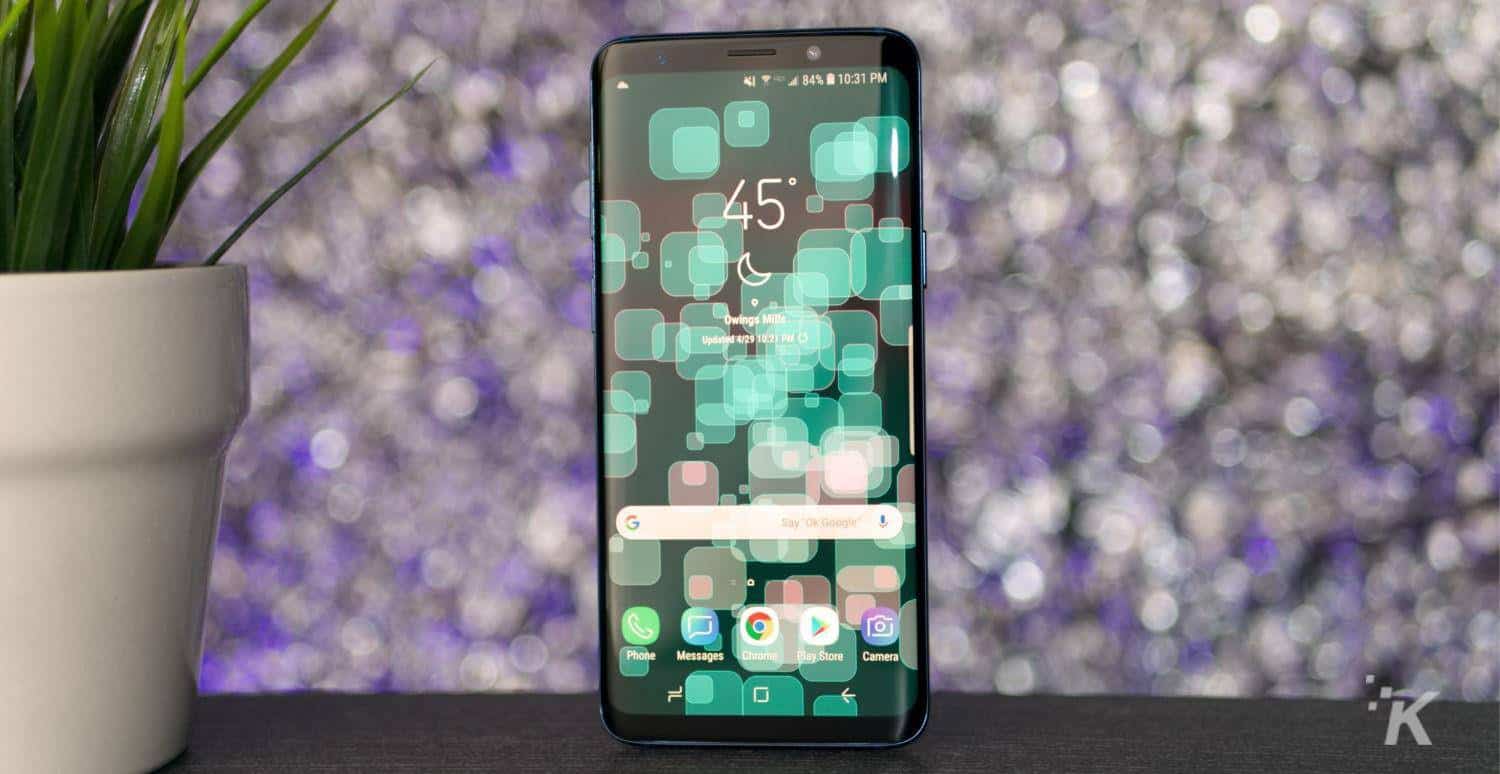 Let me preface this by stating that I still think that the S9 will be the handset of the year. Now that that is out of the way, there are just a few annoyances that really shouldn't be happening on such a premium device, let alone a marketplace leader. I hope that we see these tweaked for the Galaxy Note 9 release, but if not then next year's S10/X/whatever that comes out next year really needs to ship with them fixed.
Considering the mounting pressure from lower-priced leaders like OnePlus, Samsung really needs to get its act together to justify the huge price differential. Sure, the screen is best-in-class and the innards are always super-fast, but there shouldn't be any user experience issues like the ones on this list.
Check them out below, the list counts back, going from worst to absolute worst.
4. Galaxy S9's native apps
Samsung really does excel at making hardware, but the insistence of replacing a chunk of the native Android apps with Samsung-branded ones doesn't jive with their hardware dominance. Their versions of the keyboard, browser, and messaging apps all pale in comparison to the normal Google counterparts, especially now that Android Messages will let you read and reply to text messages on your desktop as well as the phone.
You also miss out on the integration of Google's services to their apps, like syncing your browsing history across mobile and desktop. You just can't do that with Samsung's own apps. Samsung's emoji are like cut-rate knockoffs of the real thing, and autocorrect on the G-board keyboard is far superior.
3. Dead zones on the screen
I mean really? On a touchscreen device that costs this much, there is no excuse for having dead zones on the screen, period. That's either pointing to manufacturing or quality assurance issues at the factory, and shouldn't ship like that. The OLED screen might be the envy of all other phone users, but if you can't tap on every square millimeter of it then it's functionally useless as a phone. This is especially noticeable on the curved edges, and I noticed it most on the top left of the screen.
Samsung has released statements acknowledging that there are parts of some Galaxy S9 and S9 Plus screens that don't respond to touch. Again, for any handset, especially for the price — this is inexcusable. Samsung says, "We encourage any customer with questions to contact us directly at 1-800-SAMSUNG."
2. Bixby ruins everything
Case in point: the alarm clock. If you use it normally, with setting your alarm time and tone, you're in for a shock. Bixby takes over every time you set an alarm on the S9, and I don't mean just takes note of it, I mean takes over.
You'll get woken up from your slumber by Bixby shouting News Briefings at you, instead of the carefully chosen tone you wanted. You have to go into the settings and specifically opt out of the morning headlines if you want to pick the musical tones you selected.
You'd think that once you opt out, that'd be it – right? No, again the S9 doesn't carry over the opt-out to subsequently set alarms so you have to do it each and every time. Seriously, this is terrible user experience design. The only thing it will cause is negative press. Samsung, make Bixby's little morning glory opt-in, and we'll all be happier.
Bixby also strikes again, with the dedicated Bixby Voice button. Seriously, why is it there in the first place and why can't I do anything other than disable it? Let me reconfigure it to other functions please Samsung, like the well-thought-out Convenience Key on the recent Key2.
Samsung's expected to double-down on Bixby's voice controls over their entire electronics range, so expect more brute-force Bixby intruding into your device usage.
1. AR Emoji
Samsung, while you're still hardware kings — this software feature is half-baked and you should have left it in the oven for another year. The animated emoji maker sounds like a neat gimmick, until you actually try to use it.
They do get created from a scan of your face, but who actually wants that? Let us chose features step-by-step so we can personalize to our inner self.
Own an S9? What do you hate about it? Let us know below.
For more mobile and tech news, check out:
Follow us on Flipboard, Google News, or Apple News