Glass phones are about to feel a lot less like glass with Gorilla Glass 6
Are you ready for glass snakeskin on your phone? You better be.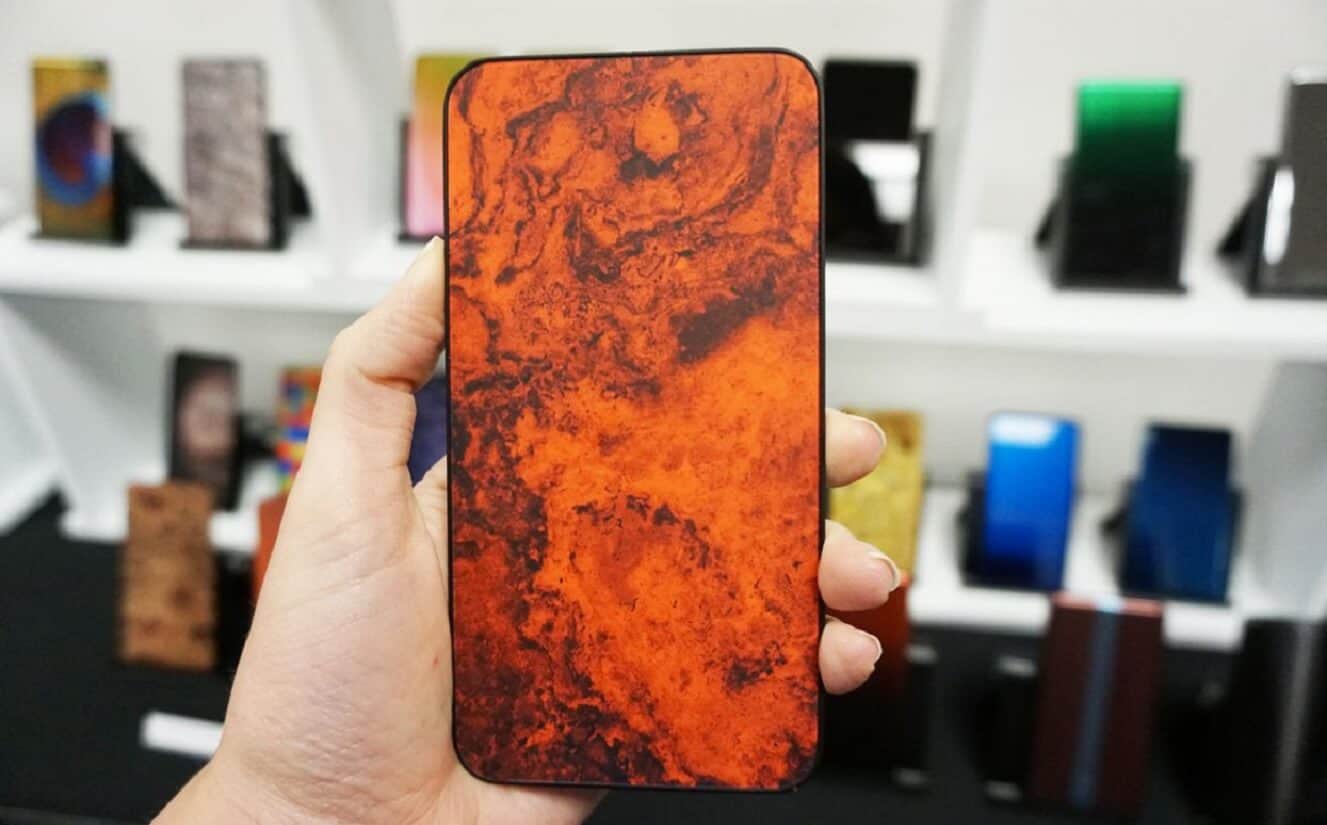 Corning, the maker of Gorilla Glass used by both Samsung and Apple, on Wednesday announced Gorilla Glass 6, which promises to add realistic textures to its glass. Codenamed "Vibrant," the update promises to provide outstanding resolution and sharpness while requiring shorter processing times and less waste, according to Mashable.
During a press event in Sunnyvale, California, Corning said Gorilla Glass 6 has been designed to mimic the feel of different textures such as wood, rock, polished marble, or snakeskin. In other words, it's glass that doesn't look or feel like glass.
As Corning explained,
The picture's on the back, the texture's on the front, you combine the two and you've suddenly changed the way the industrial designers think about. 'What's my phone gonna look like?'
Mashable noted, "It's really remarkable how much the sample designs I held felt like the actual textures they resembled. The "wood" felt like, well, wood. The snakeskin felt like it had actual scales."
Gorilla Glass 6 isn't just about adding textures, however. The Corning team has also experimented with a translucent glass so manufacturers could show off the insides of a device. There are also reflective colors and gradients, in addition to the straight printed image designs.
https://youtu.be/HShYmocheBY
Besides smartphones, Gorilla Glass 6 has been designed for use on tablets and notebooks, as well.
If you think this sounds too far out there or gimmicky, don't worry. In Gorilla Glass 6, Corning has also created its toughest glass to date. The new product can survive 15 drops onto "rough surfaces" on average.
While Corning wouldn't announce which manufacturers plan on using Gorilla Glass 6, it did say the first phones that use the material will be released in 2019. Hopefully, that list of manufacturers includes the two biggest smartphone makers in the world, Apple, and Samsung. Otherwise, I can't see how adding textures to smartphone designs would take off industry-wide.
What do you think of Gorilla Glass 6? Talk about it below.
For more mobile and tech news, check out:
Follow us on Flipboard, Google News, or Apple News