September is National Baby Safety Month – Here are five of the best baby monitors
High tech comes to the nursery.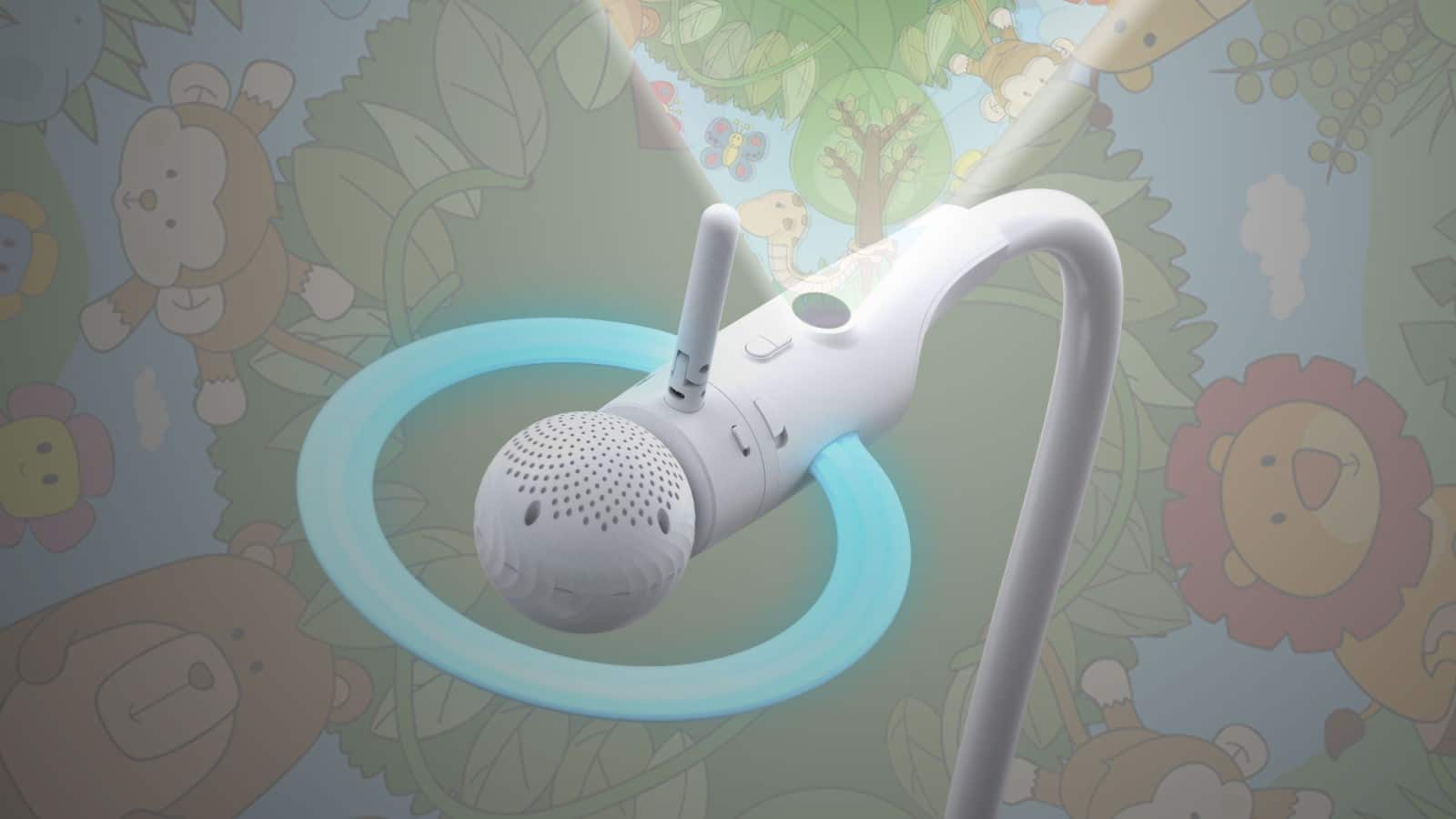 September is the season for pumpkin spice everything, back to school, and the leaves turning red. It's also Baby Safety Month, which is sponsored annually by the Juvenile Manufacturers Association (JPMA).
This month is all about education, on how to reduce the hazards in your home, use age-appropriate products with your little ones, and when to change it up with your little one's changing developmental needs as they grow.
One of the most important safety products for your nursery is a good baby monitor. No longer limited to just audio, modern baby monitors have video, two-way audio, recording features, and some high tech that you just couldn't get at home.
Here are five of the best baby monitors you can get
Okay, so all of these monitors come with video and two-way audio. They all also bring something different to the table, from tracking oxygen in your little one's blood, to heart rate, to breathing and more. Just be aware, that cool tech comes with a cool price tag…
Angelcare AC527 Baby Breathing Monitor with Video
This $200 baby monitor comes with its own video monitor, so you don't have to use your smartphone all the time. It also has a wireless breathing sensor, which goes under the crib mattress and alerts the caregiver if it doesn't detect breathing within 20 seconds. That could be a real lifesaver.
You can also add a second pad and cam to the system, if you have twins or two little ones close in age. It's got clear night vision, a room-temperature sensor, and can be used into those toddler years by disabling the movement sensor.
Price: $196 | Amazon
---
Owlet Smart Sock 2 with Cam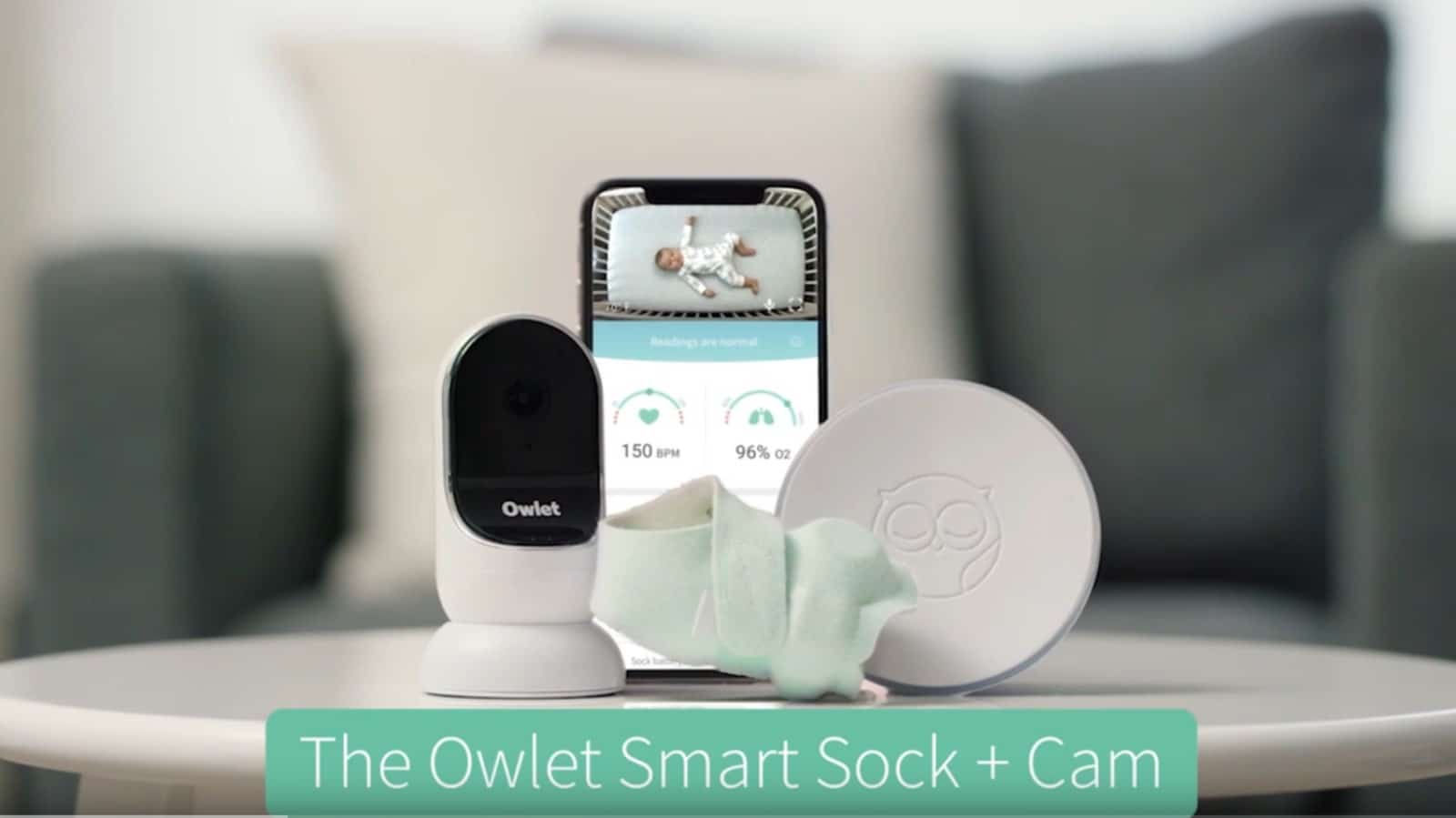 The Owlet does one thing that no other baby monitor on the market can do – measure the pulse oximetry in your little one's blood. You know the thing they attach to their foot in the hospital with the overbright LED? Yeah that thing. It's wireless, measures heart rate and pulse ox, and when paired with the camera, you also get the room temperature.
All that advanced tech doesn't come cheap though, with the Owlet kit coming in at a cool $400. We've been testing one here at KnowTechie and will have a full review soon, just know that the hardware is great.
Price: $399 | Amazon
---
Miku Smart Baby Monitor
The Miku Smart baby monitor also monitors breathing, in addition to all of the usual high-end features. It does it differently though, with sensors in the camera picking up on your little one's sweet breath.
That's pretty darn cool, but you pay for the privilege of that ease of use, as it's $400. Worth it for the convenience? Maybe…
Price: $399 | Amazon
---
Nanit Plus
Okay, so the $380 Nanit Plus also tracks your little one's breathing, this time with a special swaddle or band, with geometric patterns printed on. It has a birds-eye view of the crib, a zoom function, and also night vision. I mean, most baby monitors have night vision by now, but it's still good to see.
The app tracks sleep patterns over time and gives you tips to understand what's going on, has 24/7 background audio and real-time sound and motion alerts.
Price: $379 | Amazon
---
Motorola Halo+
The Motorola Halo+ comes in just under the $200 mark, with its innovative overhead view, with some added extras. There's a 4.3-inch companion display, an app with sleep and parenting tips, baby facts and more, and a projected light show to turn your little one's nursery ceiling into a soothing tableau. Oh, and Motorola's the top-selling baby monitor brand in the US, so there's that.
Price: $277 | Amazon
---
And one you can't get (just yet)
Cubo AI
Okay, so Cubo AI isn't on the market yet, but it was the most funded baby monitor in crowdfunding history. It's coming to the US later this fall, likely at $299 if the pricing from the Indiegogo campaign stays the same. Cubo does a few things differently to most monitors. First off, the camera is inside a shell molded to look like a bird. It's got a swiveling camera for both birds eye view and side-on views, but that's not the best part.
Cubo has AI (duh), which does a bunch of handy things. It can detect if your little one's mouth is covered, alerting you to a potential risk, and tell you if your little tyke is crying or not. It can also automatically record footage and pictures, so you hopefully won't miss anything cute your little rugrat does while you're not there. Once your kiddo grows up a bit, Cubo can be used to set no-go areas in its field of vision, alerting you if your toddler gets to somewhere they shouldn't be. Pretty cool, it's the closest to a computer nanny that you can get right now.
Stay tuned for more baby safety gear and tips as the month continues.
Just a heads up, if you buy something through our links, we may get a small share of the sale. Click here for more.
Editors' Recommendations:
Follow us on Flipboard, Google News, or Apple News