Skydio R1 drone adds new tracking and stabilization features while dropping the price
As one of the KnowTechie writers puts it, "The Skydio is freaking magic."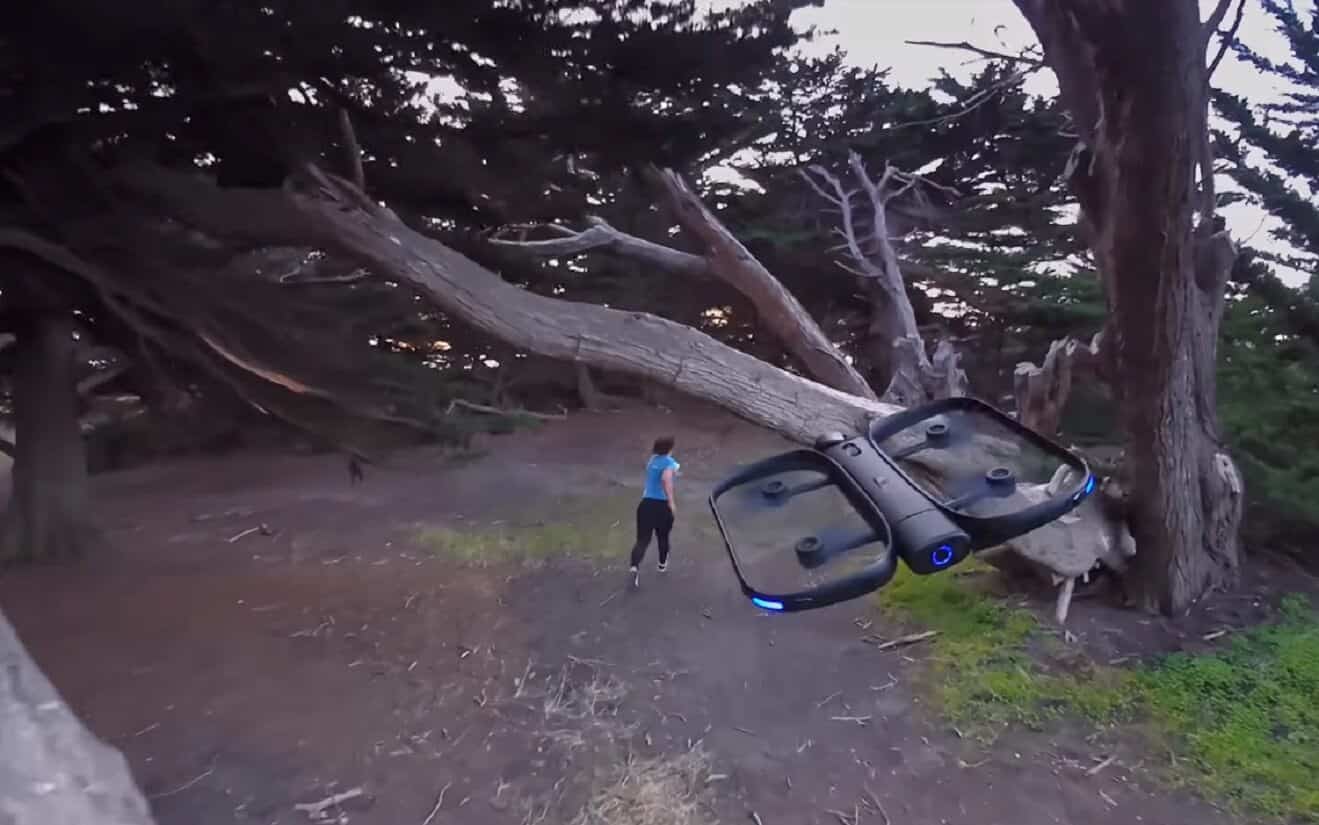 The Skydio R1 camera drone now includes new features. Best of all, its price is also going down as the device heads to broader release.
Through the latest software update, the Skydio R1 now includes a new Cable Cam Cinematic Skill. Unlike the Cinematic Skills that launched with the R1 earlier this year, which includes Follow, Lead, Side, and others, the Cable Cam allows you to capture shots that aren't focused on a single subject.
For example, let's say you want to reveal the vista at the end of a trail. With Cable Cam, you can mark the start and end views of your desired shot, and the Skydio Autonomy Engine will fly the R1 along the route while avoiding any obstacles.
In situations where you want your camera to move along a set path, but still want R1 to stay pointed at a specific subject, you can set two Cable Cam endpoints at each end, lock on to a subject, and let the R1 move back and forth along the "cable."
There are also new One-Shot Skills, including Dronie, Boomerang, Vortex, and Rocket. Skydio has also added a Stabilize option to help streamline editing shaky video.
At launch, Skydio offered limited qualities of the Frontier Edition R1 for $2,499. The company is now mass producing the R1 and delivering them at $500 less, or $1,999. Each R1 ships with the actual drone, one battery, data transfer cables, a charger and adapter, and of course, a lens cleaning cloth, because you gotta keep that awesome camera clean.
If you're looking for a drone, you might want to consider the Skydio R1. You can learn more on the Skydio website.
What do you think of the Skydio R1? Let us know in the comments below.
In other tech news:
Drone-flying rules that every beginner should know
Disclosure: Skydio was a past client of EZPR, a media relations firm where Kevin, KnowTechie's editor-in-chief, holds a position. However, he did not participate in this post's writing, editing, or publishing. He remains unbiased and independent in his role at KnowTechie.
Follow us on Flipboard, Google News, or Apple News