IBM wants drones to deliver your coffee at just the right time
This is the type of tech advancement we need.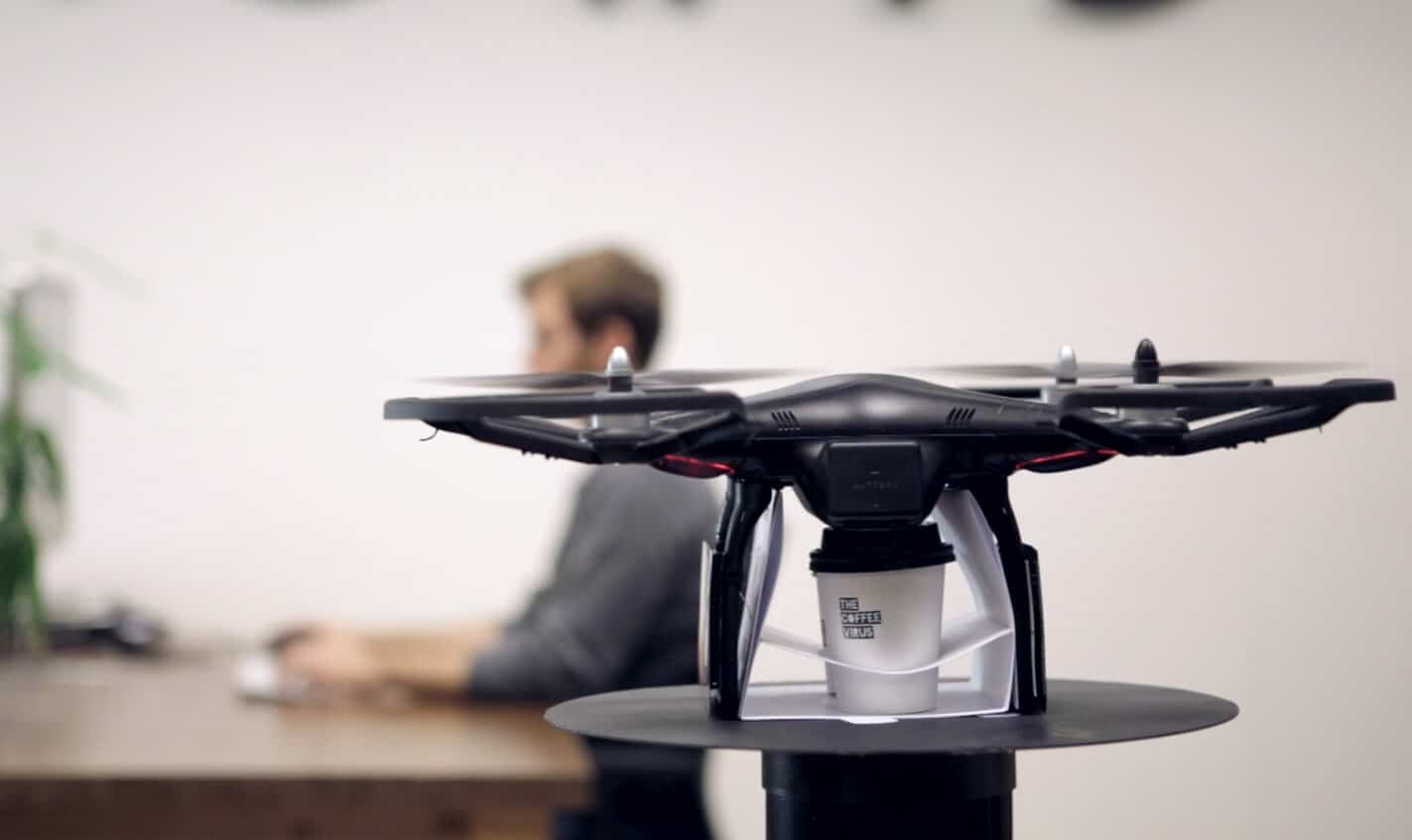 Drones already deliver coffee at some establishments. Thanks to IBM, that process could soon be pushed to a fun, more personal level.
According to a newly approved patent that was first uncovered by The Spoon, the IBM technology would allow a drone to understand a person's state of mind and use this information to decide whether it's time to deliver more coffee. To accomplish this, the drone's onboard sensors would detect, for example, when someone is nodding off and might require a caffeine jolt. A person's pupil dilation and facial expressions could also trigger the delivery of another cup of joe.
On a simpler level, the technology could also be programmed to respond to hand gestures indicating the desire for a drink.
Developers continue to think of new ways to utilize drones. Back in June, for example, we told you about a company that's using cameras and artificial technology to protect users from the elements using umbrella-carrying drones. In another instance, drones are being designed to snap photographs by looking for wrist signals from the owner. There's also the so-called dragon drone.
Of course, not all drone development is about making our lives better. Two years ago, there was a report that ISIS was equipping drones with bombs and grenades to attack the enemy.
With regards to the coffee-carrying drones, this sounds like an exciting idea. Still, the drones would have to be quiet, especially in an office environment. Otherwise, along with your squeezed beans, you might also get a headache.
Would you like to see a drone delivering your next cup of coffee? Let us know your thoughts below. 
In other recent tech news, check out:
Follow us on Flipboard, Google News, or Apple News