You'll soon be able to register to vote directly from Snapchat
Will it be enough to get young voters to the polls?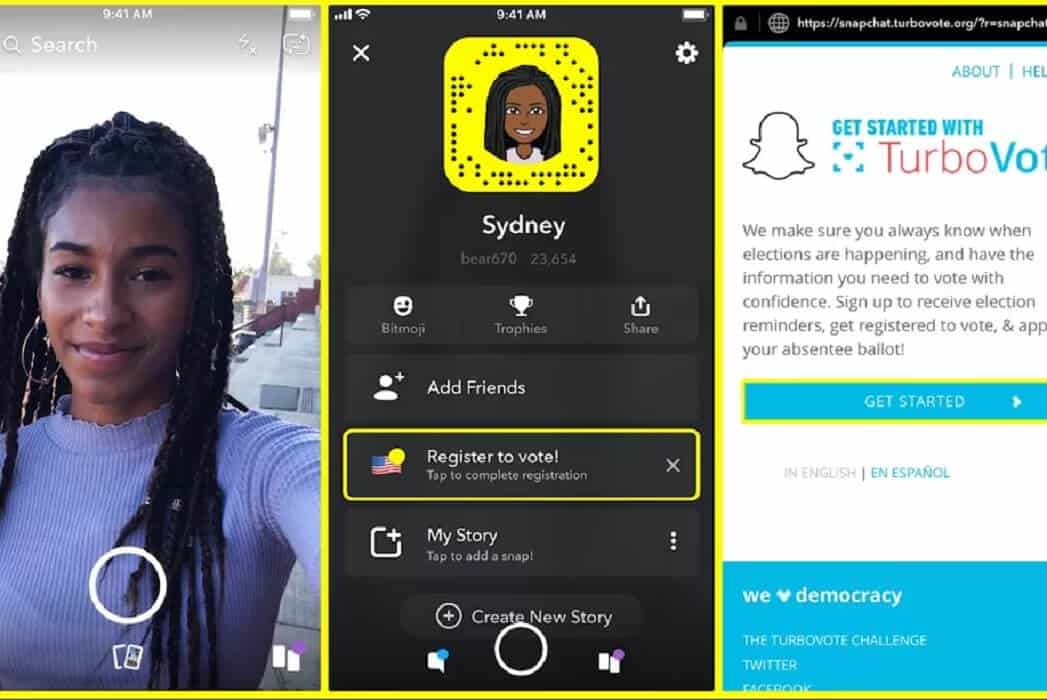 With the U.S. midterm elections just a few weeks away, Snapchat is hoping to convince users to register to vote. To do so, it's offering a link within the app for voter registration. Clicking on the link will launch a Snap-chat branded TurboVote mobile site.
As part of its election push, Snapchat is also generating an in-app alert and sending a Team Snapchat message to the 80 percent of U.S.-based users who are 18 or older and eligible to vote. It has also added a filter to promote National Voter Registration Day. Relevant news stories will also be linked directly to the registration page, which can be accessed by swiping up.
Snapchat currently has over 100 million North American users. Many of these are under 25 years of age. According to Tufts University's Center for Information & Research on Civic Learning and Engagement or Circle, less than 20 percent of those 18-to-25 voted in the last midterm election in 2014.
It remains to be seen whether Snapchat's move will lead to the registering of new voters.
This move from Snapchat could help voter numbers
Circle says that many young people who didn't vote in 2014 said they were too busy. In the same study, 24 percent of respondents said that they either missed the deadline or didn't know how or where to register. Snapchat's initiative could help on both fronts.
Snapchat isn't the only tech company focused on convincing people to register and vote.
Instagram has also teamed with TurboVote to promote voter registration through a series of ads. It's also offering links to a database of polling stations, and launching an "I voted" story sticker for use on Election Day. Additionally, Lyft plans on helping people get to polling stations this year.
It will be interesting to see whether companies like Snapchat and Instagram can increase the number of young people voting. Specifically, I'd like to see how many folks registered to vote thanks to these initiatives versus the number who took the time to vote.
Election Day 2018 is on Tuesday, Nov. 6.
Do you think voter registration projects like the one from Snapchat work? Let us know below.
Editors' Recommendations:
Follow us on Flipboard, Google News, or Apple News