Snoppa just made one of the smallest camera gimbals of all time
It's a pocket-sized gimbal for your smartphone.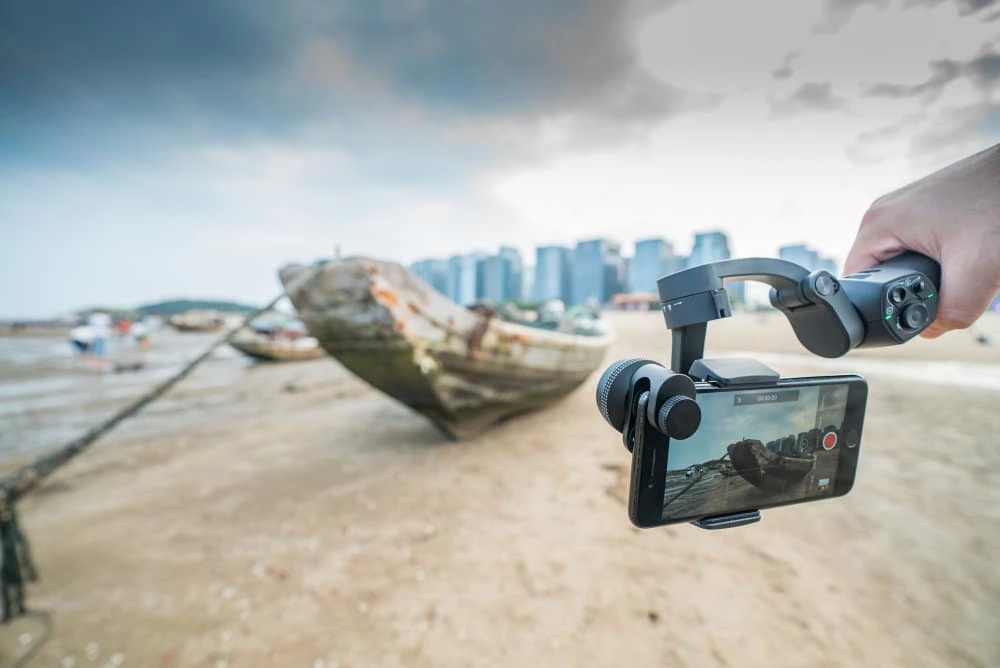 Let's face it, we do the bulk of our photography and video recording on our smartphones. Whether it's FaceTime, selfies, or recording firsts with our growing families – it's just easier to reach for the camera in your pocket. While smartphone cameras have come a long way over recent years, there's only so much image stabilization that can happen in such a small device.
For truly smooth footage or shake-free selfies, you need a gimbal. These have been coming down in price dramatically; what was once the province of professionals only is now wallet-friendly. The only issue now is size – just like you using your smartphone camera vs your bulky DSLR, you won't always carry a gimbal because of their size.
Snoppa, with its ATOM gimbal, has managed to squeeze a feature-packed gimbal into a size that's not much more than your smartphone when it's folded up. With a weight of only 440 grams, it's also light enough to throw into your messenger bag or handbag. It takes seconds to unfold and get ready for smooth footage. ATOM can also use a higher payload than the competition, up to 310g. That means you can use aftermarket lenses with your smartphone, for more cinematic footage.
Take a look:
Features of the ATOM
ATOM has all the usual controls, 4-way joystick, a trigger to lock pan/tilt, and shutter button. All of these work even without the companion app. There's also a dedicated button for opening the in-app settings, two customizable keys, a customizable slider, a 3.5mm jack for a microphone, and face/object tracking. There's also 360-degree rotation on the main axis for no dead angles when doing epic time-lapse videos. ATOM also has one-touch switching between horizontal and vertical modes, something that's tricky on most gimbals.
ATOM comes with wireless and wired charging for your phone, so you'll have enough juice to shoot all day. USB-C and Lightning cables are included. The integral battery can run for up to 24hrs according to Snoppa.
We've got a pre-release unit here at KnowTechie that we'll be testing over the next week or so, so watch out for that review.
If you're interested and don't want to wait for the review, you can head over to Indiegogo where the ATOM is currently at Early Bird pricing for $79. That price won't last forever though.
As always, remember that crowdfunding is a chance to help create the item – things might still go wrong between now and the delivery date. Snoppa does have a successful track record, but as always – just know what you're doing if you do decide to back.
What do you think of the ATOM from Snoppa? Is this something you'd buy? Let us know below.
Editors' Recommendations:
Follow us on Flipboard, Google News, or Apple News