SoLo Funds is a great community finance app for borrowing and lending money
SoLo Funds is a platform that helps borrowers and lenders come together as a community to work towards their financial goals.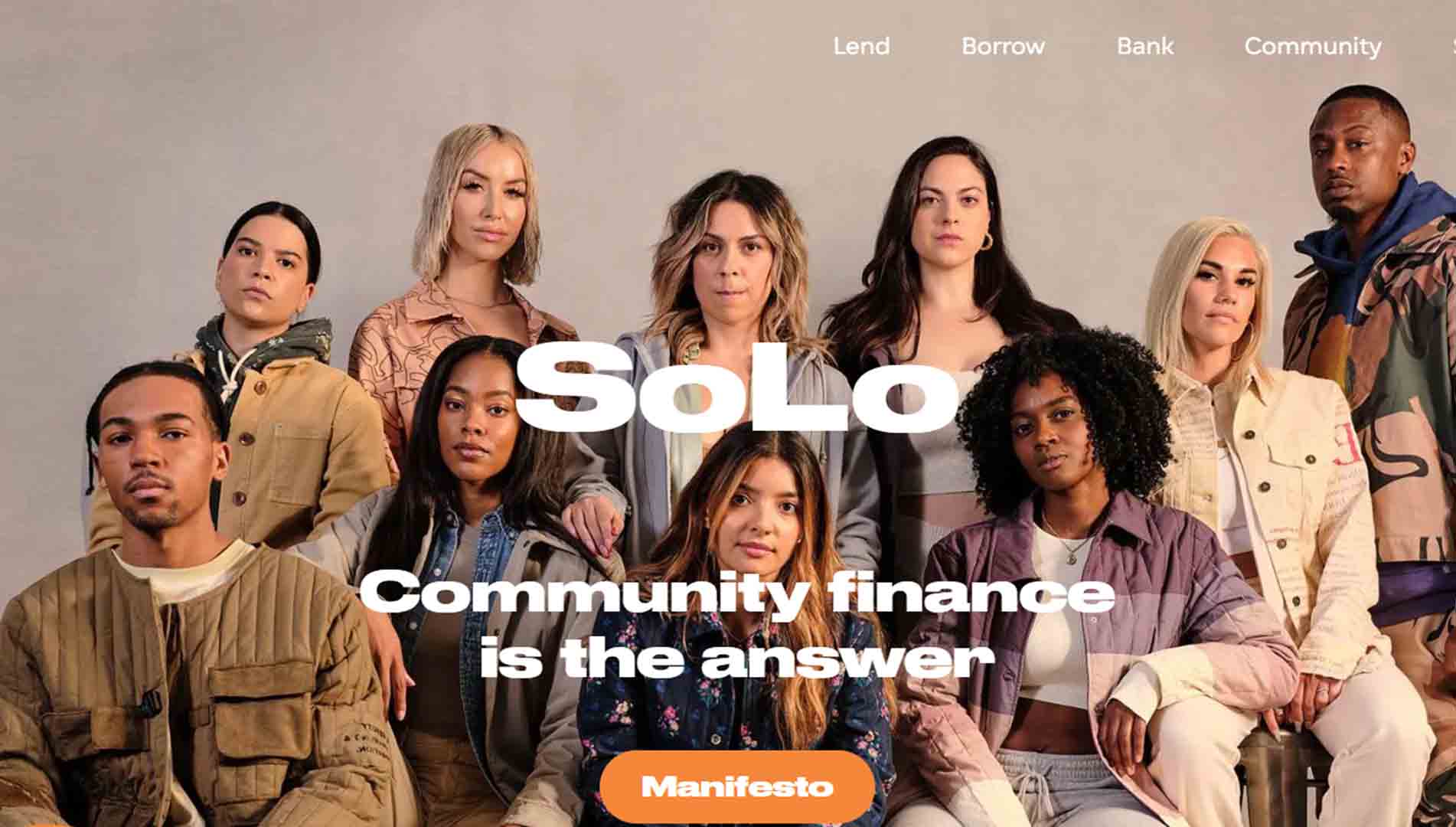 During these challenging economic times, having quick access to cash is essential for unforeseen expenses and emergencies.
SoLo Funds provides a community finance solution where borrowers and lenders can connect and work together toward achieving their financial goals. It's an excellent option for those looking for short-term financial assistance.
The process
To be eligible, you must be at least 18 years old, a U.S. citizen or a permanent resident, and have an active bank account. SoLo Funds conducts a soft credit check that won't negatively affect your credit score.
The company evaluates your eligibility based on a unique in-app score that combines your credit score, bank account usage, past SoLo Fund repayment history, and more.
Once approved, you can request a loan and get closer to receiving funds. Using the SoLo Funds marketplace, the app allows you to apply for short-term funding.
You need to indicate the reason for needing funds and propose a repayment date, which can be up to 35 days.
Additionally, you can donate to the SoLo Funds platform to help cover its operating expenses and offer a tip between 0% and 15%. The process is simple.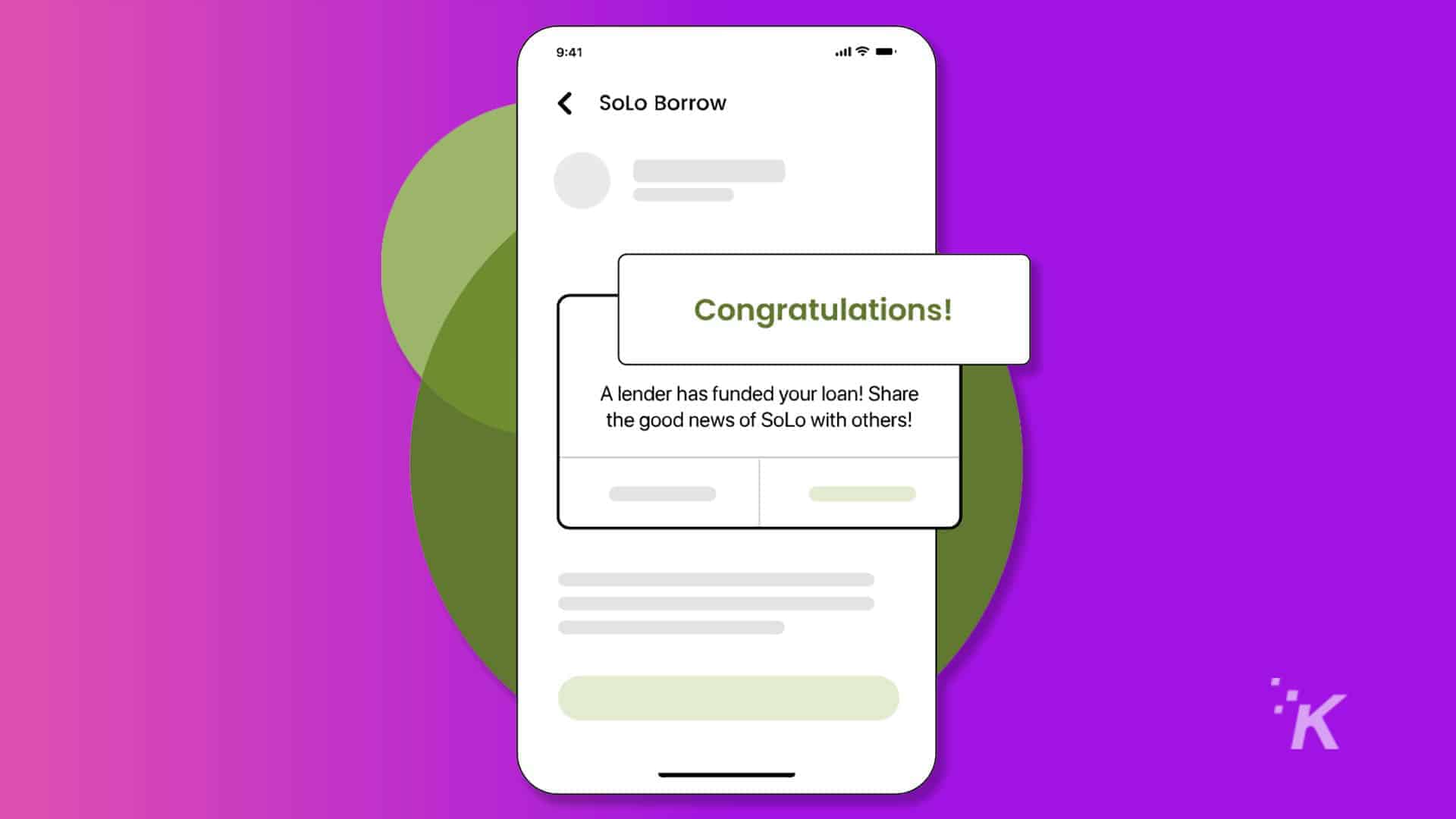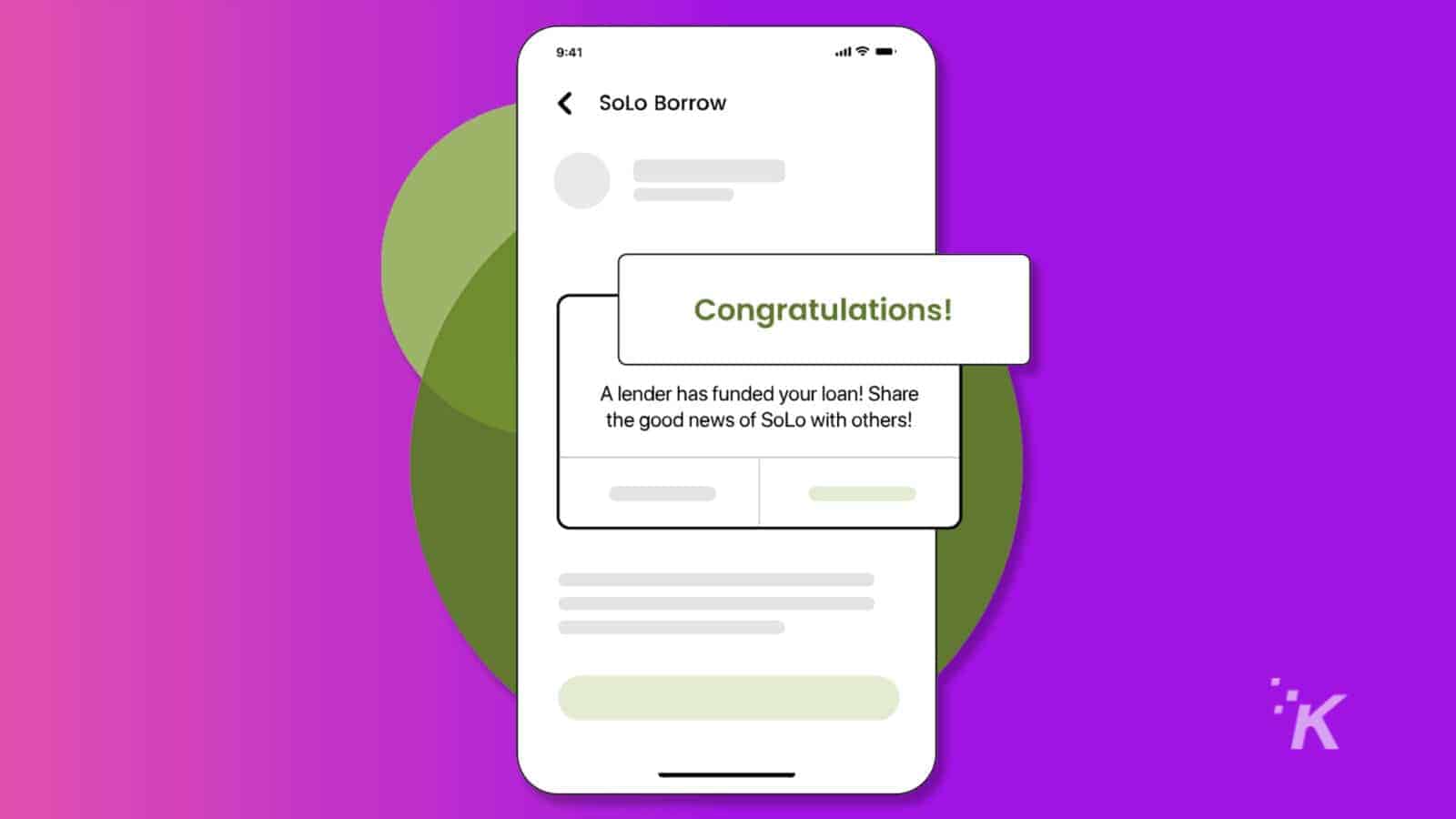 Although donating and tipping are optional, offering a tip may increase your chances of finding a lender. After submitting your request, you need to wait for a response from lenders, which can take a few minutes to three days.
If your request isn't funded within three days, it'll automatically be canceled, and you'll need to submit a new one.
Lenders may accept the loan terms or make a counteroffer, which may require a higher tip. Once both parties agree on the terms, the loan is approved, and the funds are automatically transferred to the bank account specified in the application.
The fine print
It's worth noting that SoLo Funds doesn't charge interest on your loan. However, you may need to pay a donation and tip. If you repay the loan on time, you can request another loan later.
Your account's standing determines the amount you can request, and it will increase over time. Currently, the maximum loan amount is $575.
If you don't repay your loan, you'll incur extra charges. First, you'll need to pay the lender a 10% late fee. Next, you'll have to pay a transaction fee to cover the cost of collections.
This amount is based on the following calculation: 2 multiplied by (.9% of the principal, plus $0.70). Please note that SoLo does not act as a lender, as all the funds come from individual lending members.
The approval of a loan request is determined by the borrower's SoLo Score, repayment record, and reason for borrowing. Like other lending platforms, borrowing members cannot request a loan if they have a negative balance.
Is it worth it?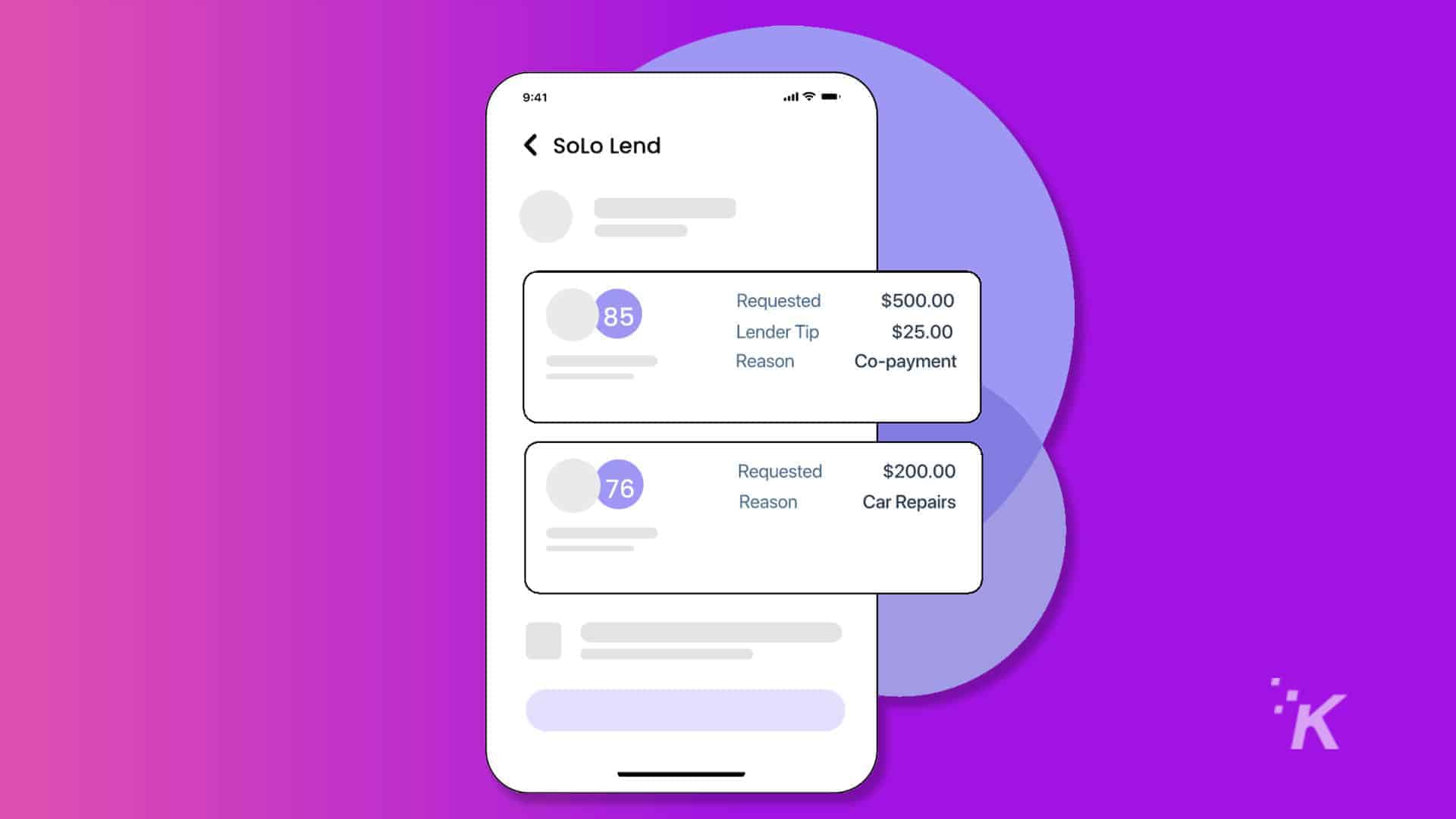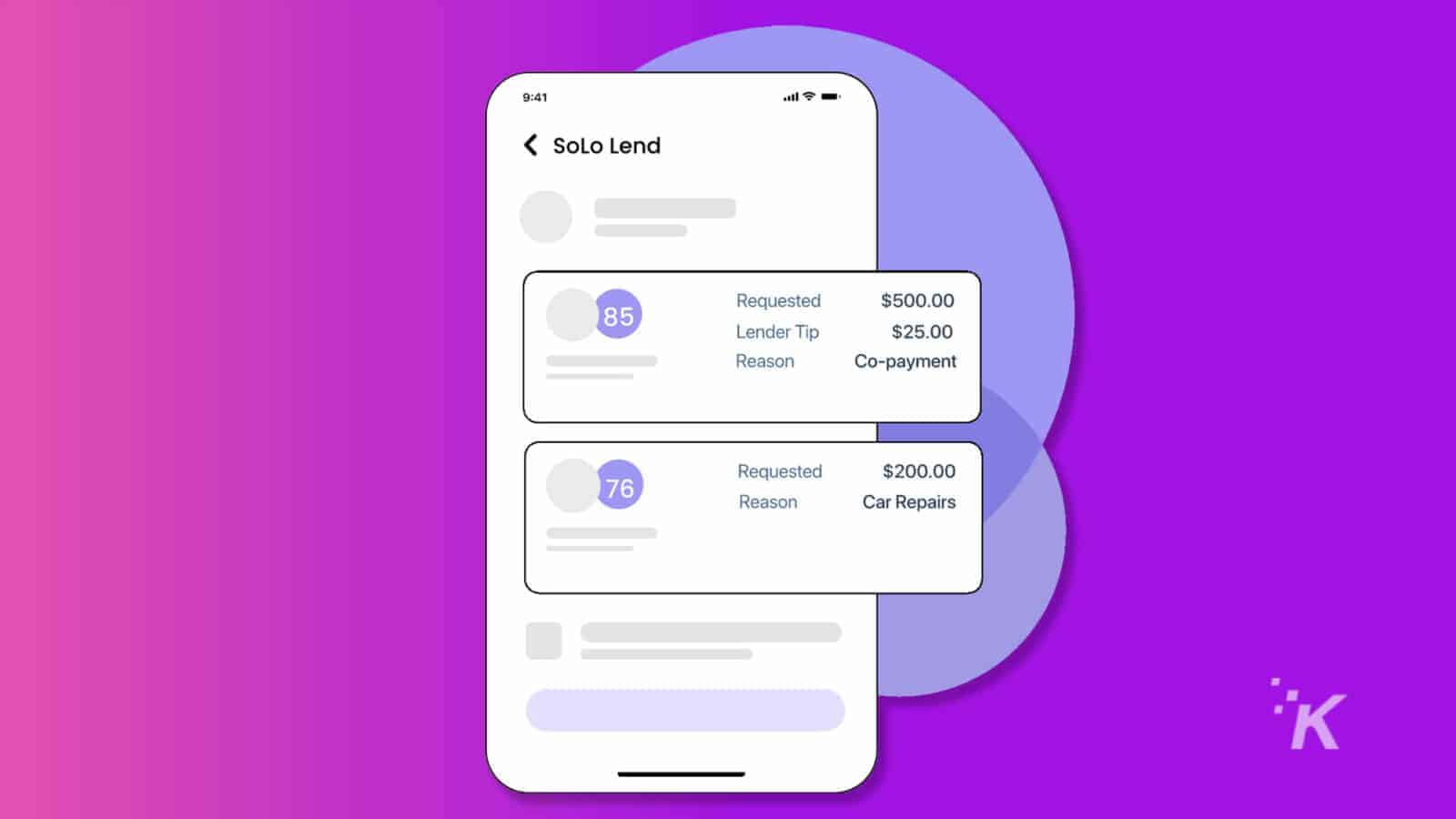 Undoubtedly, one of the most compelling reasons people choose SoLo Funds is the ability to access cash instantly.
Furthermore, the convenience of using the SoLo Funds app can't be denied- it's incredibly easy to use, and the loan application process can be completed in just a matter of seconds once approval to use the service is granted.
Better still, you can apply for another loan anytime and immediately get more cash. Understand SoLo Funds may not be suitable for everyone. Sometimes, $575 may not be sufficient to cover unforeseen expenses or emergencies.
Additionally, if you require more than 35 days to repay your loan, the associated late fees may make obtaining a SoLo Funds loan impractical.
The SoLo Funds app is available on Google Play and the App Store. For more information, visit the SoLo Funds website.
Have any thoughts on this? Drop us a line below in the comments, or carry the discussion over to our Twitter or Facebook.
Editors' Recommendations:
Follow us on Flipboard, Google News, or Apple News