Paramount's Sonic the Hedgehog movie is evidence that God has forsaken us
Gotta Go Past this movie and straight to something else.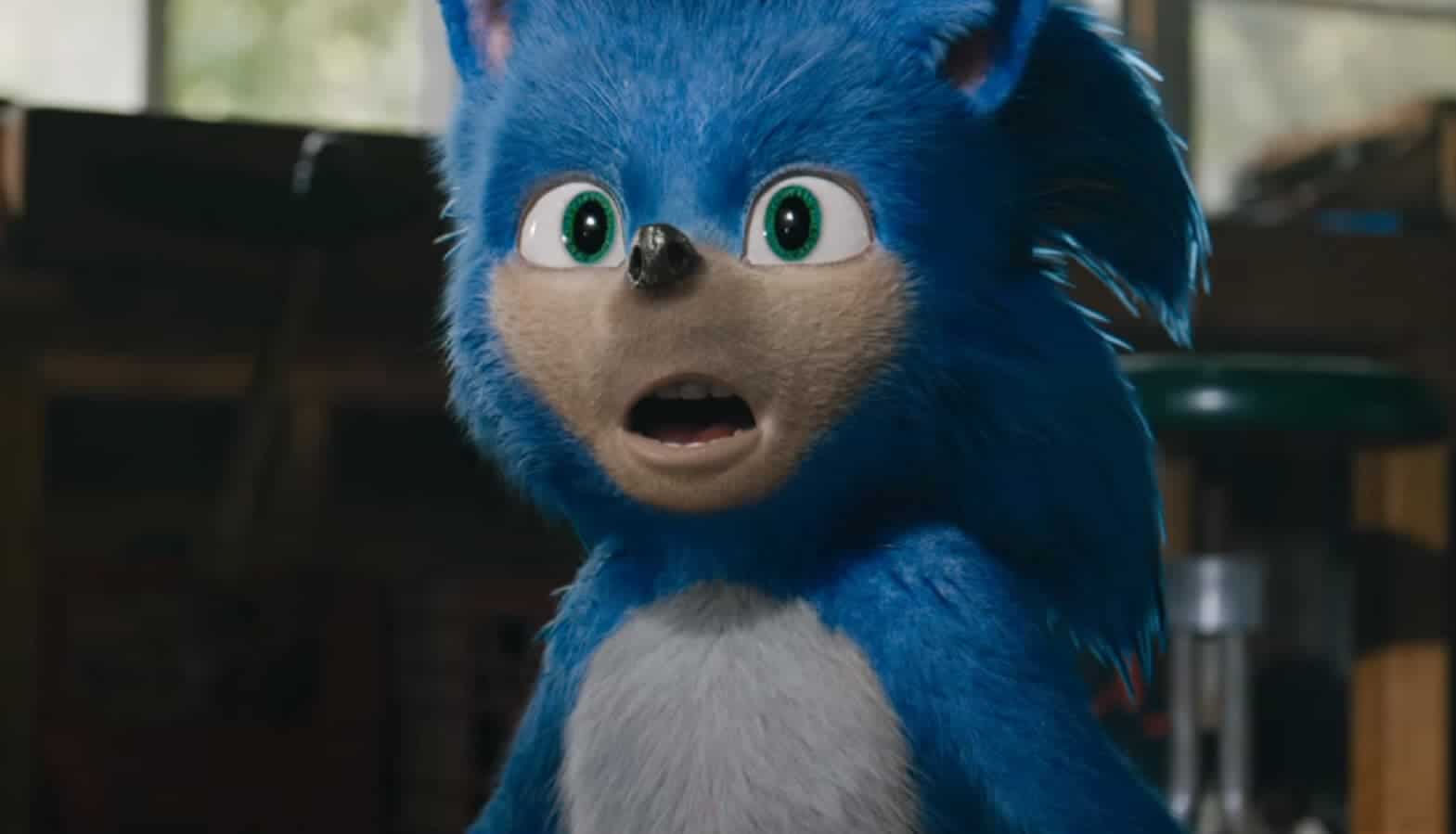 Somewhere at Paramount headquarters, an exec was pitched a plot for the Sonic the Hedgehog movie and thought "Fuck yeah, this is the shitty movie we can make to take advantage of tax write-offs." Seriously, if you haven't seen the trailer (found below) for what I can only describe as the movie that will dominate 2019's Razzie awards, don't waste your time. It would be 3 minutes that you will never get back from your life.
It's fairly mind-blowing that James Marsden went from being X-Men's Cyclops to playing a role in a movie about an animated anthropomorphic hedgehog that looks more like really bad 3D art from a Sonic OC erotic blog. To further solidify that this is a corporate loophole to offset expenses, Jim Carrey is cast in this movie as the nefarious Dr. Robotnik.
It's kind of funny to see Carrey in a theatrical release since Dumb and Dumber To, but I imagine they must have donated some money to his favorite Antivaxx nonprofit. Did you know his last movie has a Metacritic score of 0%? He's entering the Steven Segal zone.
In fact, various people have pointed out that it looked like Jim Carrey's Dr. Robotnik looked more like a crappy Dr. Disrespect cosplay, and that's the best thing I can say about the movie.
Honestly, watching the trailer for Sonic the Hedgehog harkens back to 2017's Universal flick Woody the Woodpecker
Both my 5-year-old and my 11-year-old kids both thought that movie was shit. Not like just a little, instead, they went to play outside or Fortnite or something. Sonic looks to be wading in the kiddie pool homeopathic home-birth afterbirth of that film while riding the coattails of an actually decent video game movie in Detective Pikachu.
I bribed another parent I know into watching the trailer by buying him a Red Bull. After spending the 3 minutes watching the trailer, he told me that if I ever made him go through something like that again, he'd punch me in my face. I don't blame him. I think that Paramount could have had a more interesting movie by paying Curtis to write a script utilizing male-birth fantasy stories from Sonic the Hedgehog fanfiction than to go with what they went with.
Sonic the Hedgehog looks to be disappointing and the stinger line "Every Hero Has A Genesis" makes me never want to see a Paramount movie again. It's upsetting to see Hollywood make strides in video game movie adaptations, only to be given this abomination.
Then again, Sega treats Sonic like how Trump treats anyone that's not white and rich. If you think Nintendo would let the upcoming Super Mario movie look like this, I have coastline property in Indiana I'd love to sell you.
Sonic the Hedgehog comes out November 8th, 2019. Do yourself a favor and see a good movie instead.
Did you watch the trailer? Do you hate yourself? Let us know down below in the comments or carry the discussion over to our Twitter or Facebook.
Editors' Recommendations:
Follow us on Flipboard, Google News, or Apple News