SpaceX's first private passenger will be Japanese billionaire Yusaku Maezawa
Apparently, good things only happen to billionaires.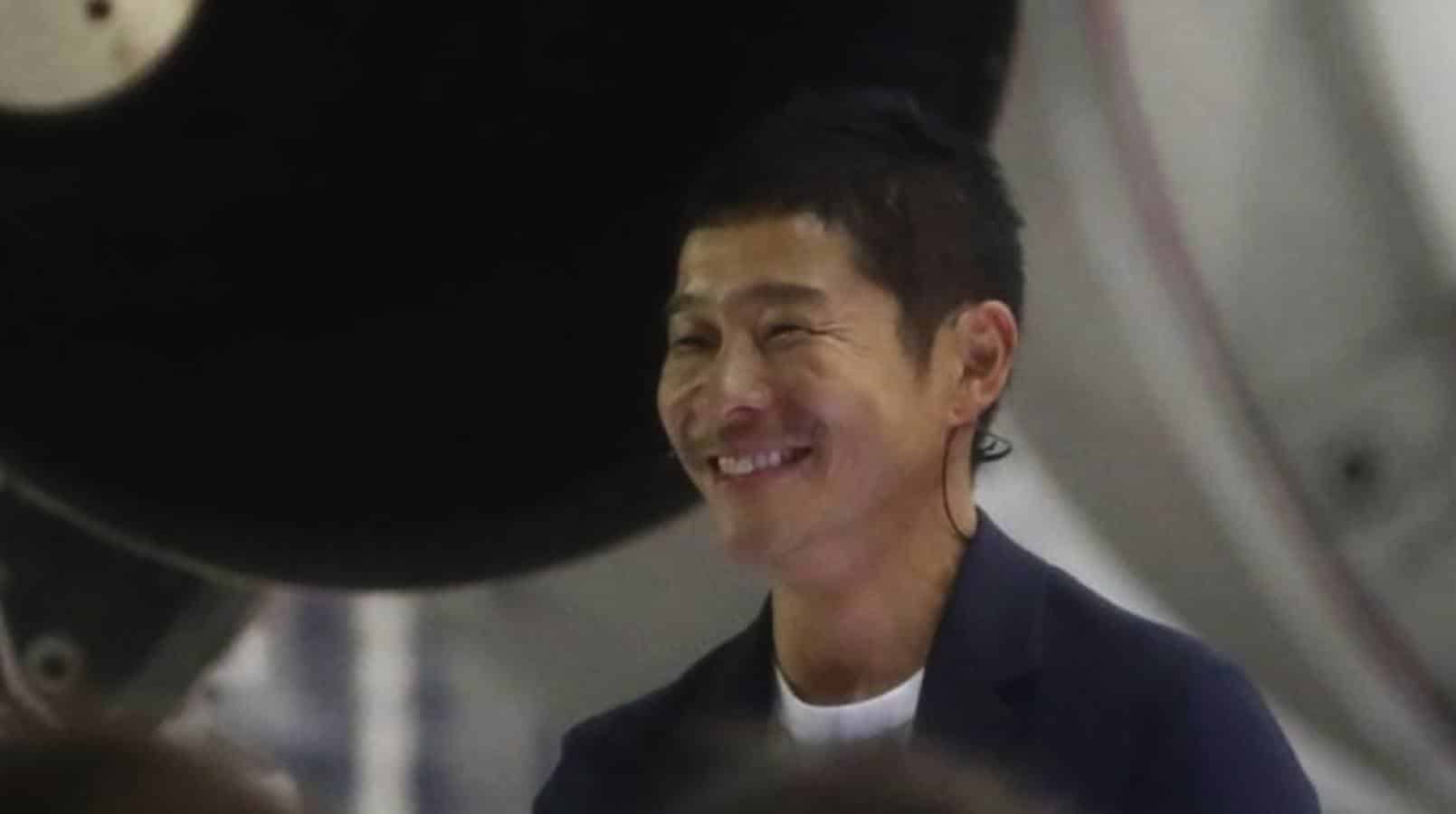 He has a name. The first passenger on SpaceX's new BFR rocket will be Japanese billionaire Yusaku Maezawa. The trip around the moon is tentatively scheduled to take off in 2023.
Maezawa, who is 42, reportedly has a current net worth of $2.9 billion. He's the founder of Japan's largest online fashion mall, Zozotown. He collects modern art and plans to build a museum in Chiba, east of Tokyo. Two years ago, the executive purchased paintings by Jean-Michel Basquiat and Pablo Picasso, spending about $80 million.
His love of art will play a role in the mission. Maezawa hopes to take artists with him on his journey and wants to turn the ride into an art project called #dearMoon. Already, there's a website for the mission.
On the site, he explains "A painter, musician, film director, fashion designer… Some of Earth's greatest talents will board a spacecraft and be inspired in a way they have never been before."
The future is out of this world
SpaceX's BFR will eventually be used for trips around the world, to the Moon, and perhaps even Mars. Considered a super-heavy lift launch system, the BFR is a reusable first stage launch vehicle that's being designed to replace SpaceX's existing hardware by the early 2020s. When completed, the BFR will be the world's most powerful rocket.
SpaceX isn't the only private company that hopes to put people into space. The world's richest man, Amazon's Jeff Bezos, wants to offer space flights through his Blue Origin company, while Virgin's Richard Branson's Virgin Galactic would like to do the same.
There has been no word on how much Maezawa is paying to make his trip in 2023 and whether he plans on footing the bill for the artists. SpaceX CEO Elon Musk said the development cost for BFR, however, will be roughly $5 billion.
What would you pay for a trip around the moon? Let us know below.
Editors' Recommendations:
Follow us on Flipboard, Google News, or Apple News