StarVR touches down with the most advanced VR headset to date
It's the closest headset to human vision to date.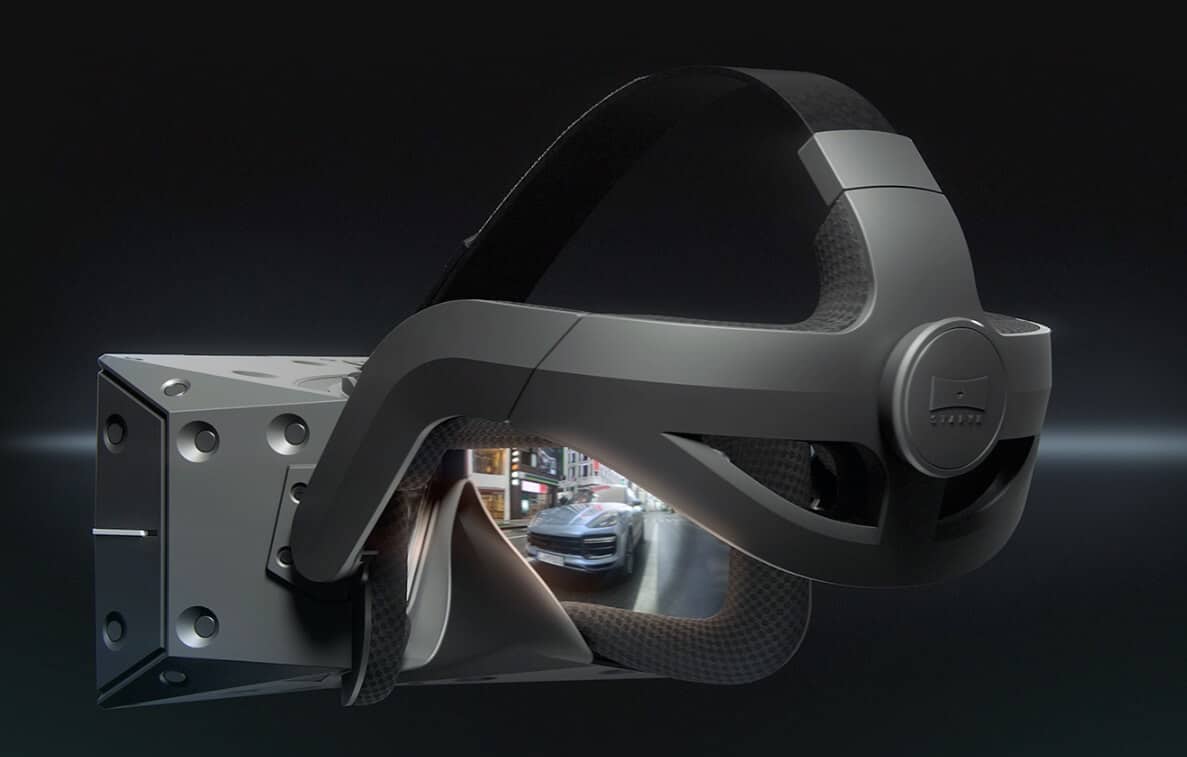 StarVR might not have the brand recognition of the Vive branding, but if their new headset is anything to go by – it's only a matter of time.
Their new headset, the StarVR One, is ever-so-close to the needed specs for human vision. There's a custom designed AMOLED display with custom Fresnel lenses to focus them. You won't even have to do any manual focusing, thanks to the Tobii eye-tracker that's built in – just put the headset on and it will calculate your pupillary distance and adjust accordingly. The display also has full-RGB per pixel so it's perfect for VR. And yes, the display is at 90hz for an optimal refresh.
There's a 210-degree field of view in the horizontal plane, and 130-degrees in the vertical. That means it's just shy of the natural FOV of your eyes (just over 210 horizontal, and 150 vertical). With the Tobii eye-tracking adjusting the displayed scenes as you move your eyes, it's the closest to normal vision to date on an HMD.
StarVR One has industry-leading technology partners that have helped across the development, including Intel, NVIDIA, and Epic Games.
For example, the StarVR One is tightly integrated with Nvidia's Quadro GPUs, which will support the most demanding use cases in the commercial and enterprise markets. There's also a native plugin for Unreal Engine, enabling developers to use the new features quickly.
There's also a partnership with Autodesk, with a StarVR-optimized version of their innovative VRED 3D product visualization and virtual prototyping software that's heavily used in the Automotive field for prototyping.
Add another partnership with Virtual Reality automotive showroom pioneer, ZeroLight, to that list. In the showcase VR experience, you can see the new Porsche Cayenne Turbo on the streets of Ginza, Japan. You can customize the vehicle to your specifications in real-time while being able to interact with features such as the doors and accessories. The StarVR headset enables the full range of ZeroLight's visualization software to be displayed in near-life quality. Sounds like the automotive buying experience will never be the same again.
There's a lot of exciting things coming to the VR space, what are you most excited for? Let us know down below.
For more tech and gadget news, check out:
Follow us on Flipboard, Google News, or Apple News