StayTouch lets you exchange contact info just by tapping two phones together
It's basically a digital business card, but that's not a bad thing.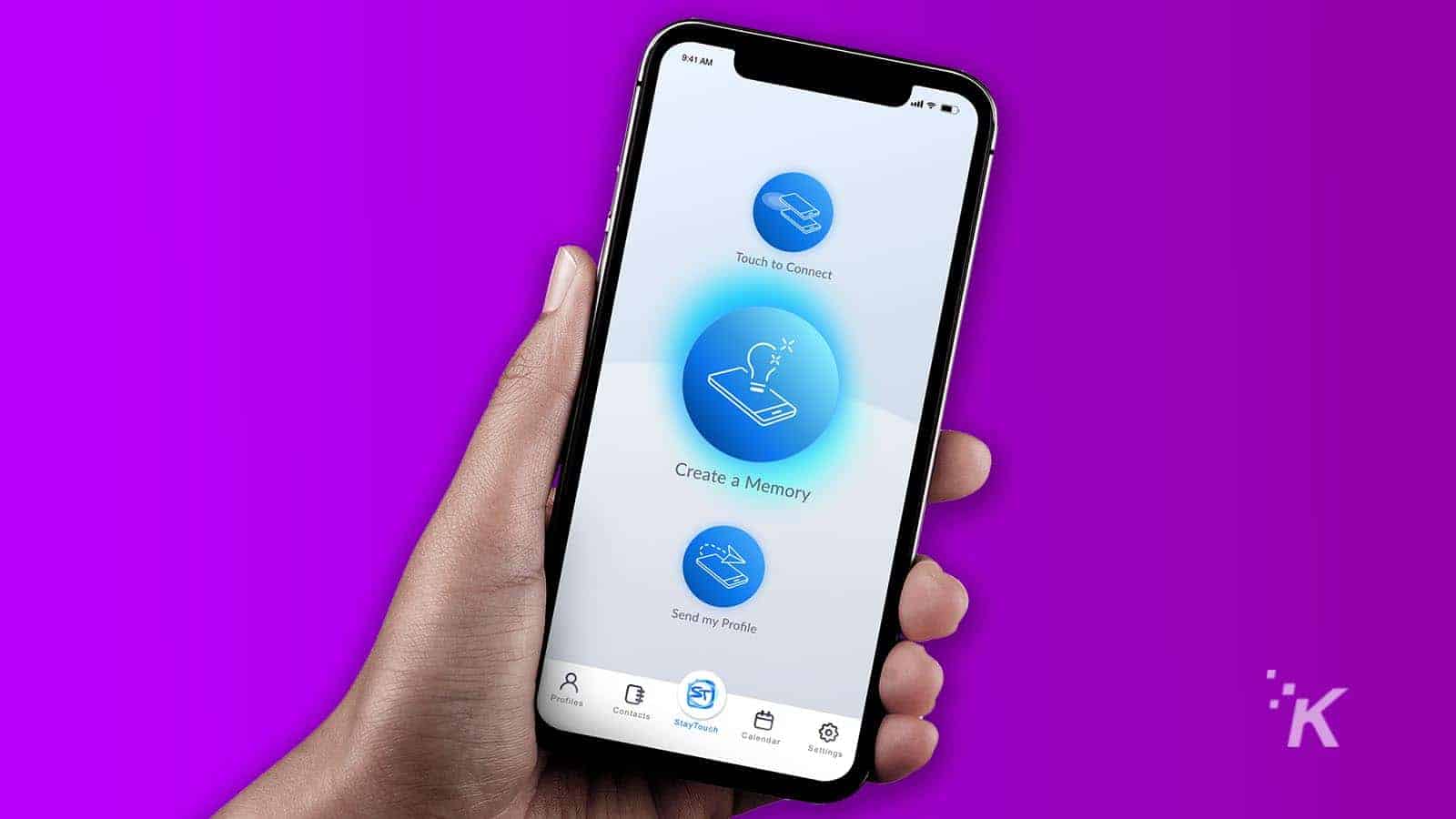 Ever got back from a business meeting or trip with a wallet full of business cards and scraps of paper with notes and numbers and no clue who they belonged to? What if I told you there was a simple app to collect their information with instead?
Then instead of a pocket full of scribbled-on pieces of card, you'd have a backed-up, instantly searchable contact list, full of relevant information and even pictures of the person. That's the description of a new app, StayTouch, which lets you create digital business cards, then share them effortlessly. Sweet.
I don't know about you, but I'm terrible with faces and names. I can usually remember one or the other, but I'm often left searching my memory to connect the two. With StayTouch, I don't have to rely on my terrible memory because I can grab a pic of the person to attach to their contact card.
Even better, they might already have one uploaded to their digital business card, so I don't have to awkwardly ask if they mind. StayTouch also records subsequent meetings, so I'll always have a reliable record to fall back on.
It goes further than simple sharing though. If any of my contacts change their details, the app updates my copy automatically. If they don't have the app, I can send my digital business card via various sharing options. Oh, and it's environmentally sound, which is a good thing, right?
What do you think? Is StayTouch an app you would use? Let us know down below in the comments or carry the discussion over to our Twitter or Facebook.
Editors' Recommendations:
Follow us on Flipboard, Google News, or Apple News