Gamers that use Steam Play for Linux should soon be happier thanks to update
Newer titles that now work with Linux include Nier: Automata and Tekken 7.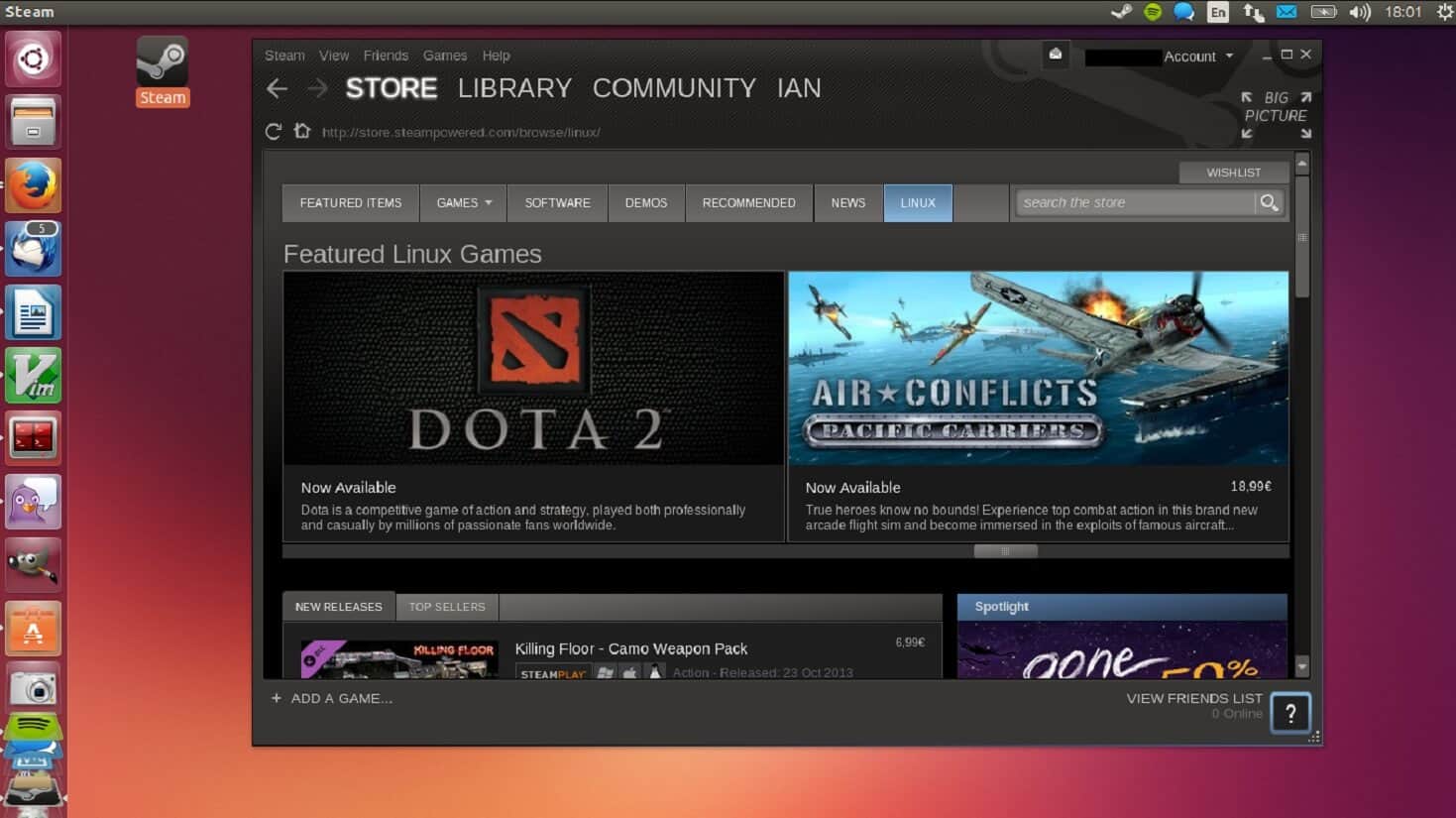 There's a new beta for Steam Play that should make Linux gamers smile, at least a little. The update makes playing Windows games on a Linux box much better.
As noted in a message to its Stream for Linux group on Tuesday, Valve says the rollout should improve the quality and performance of Windows compatibility solutions for Steam games. By using a modified version of WINE (Wine Is Not an Emulator), called Proton, the service is able to have better compatibility options with a variety of Windows games.
The blog goes on to explain:
Our goal for this work is to let Linux Steam users enjoy easy access to a larger back catalog. We think it will also allow future developers to easily leverage their work from other platforms to target Linux. This would give them the option of focusing on areas that would make a meaningful experience difference for all users instead, such as supporting Vulkan.
An initial list of 25 games has been checked for compatibility, including Dark Crusade, Tekken 7, Fallout Shelter, Tropico 4, and Nier: Automata. 
Here are the main points Valve has published about this beta update:
Windows games with no Linux version currently available can now be installed and run directly from the Linux Steam client, complete with native Steamworks and OpenVR support.
DirectX 11 and 12 implementations are now based on Vulkan, resulting in improved game compatibility and reduced performance impact.
Fullscreen support has been improved: fullscreen games will be seamlessly stretched to the desired display without interfering with the native monitor resolution or requiring the use of a virtual desktop.
Improved game controller support: games will automatically recognize all controllers supported by Steam. Expect more out-of-the-box controller compatibility than even the original version of the game.
Performance for multi-threaded games has been greatly improved compared to vanilla Wine.
Are you happy about this news? You know what to do below.
Here are some other gaming stories you might enjoy:
Follow us on Flipboard, Google News, or Apple News