Steam TV is officially live, but can it compete with the likes of Twitch?
Will the new service be able to find an audience?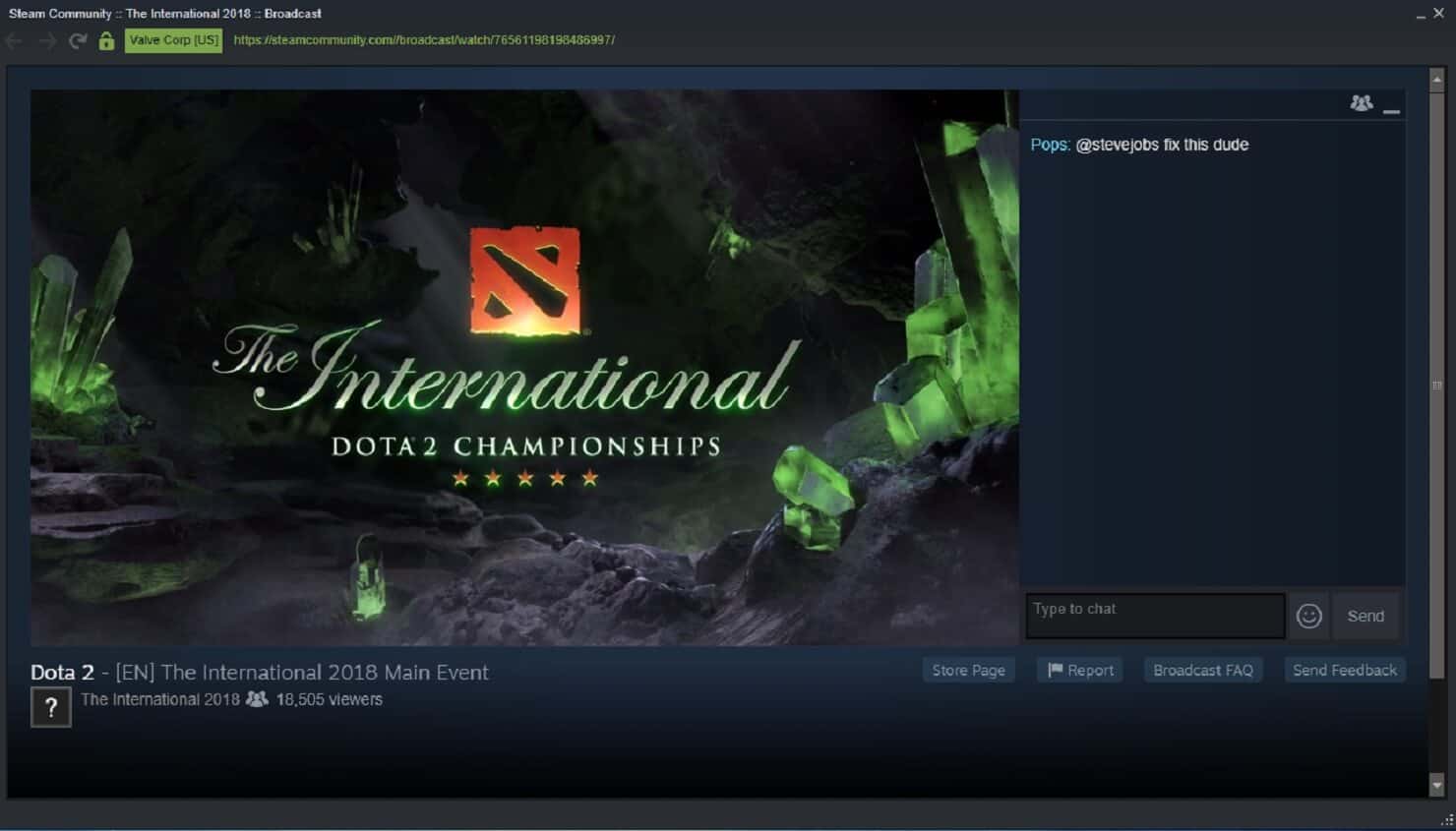 It's official. Steam TV is officially online. Created by Valve Corporation, the service provides streaming game videos. Naturally, it hopes to one day take on Amazon's Twitch, according to TNW.
At launch, Stream TV is featuring a single live broadcast, the big Dota 2 tournament, The International, which is being held through Aug. 25 from the Rogers Arena in Vancouver, Canada. Besides the video stream, the live web app also displays your list of friends from Steam. Public and private chats are also available, which honestly, is a great feature. Of course, n time, new streams will be added.
Competing with Twitch won't be easy. Despite Steam's broad audience of gamers, Twitch already has 15 million daily active users. It's also trying to bring aboard YouTube stars to grow the service even more. Back in January, a report said there were 18 million Steam users per day.
Steam does have some unique opportunities for monetization, as well, however. Being a platform that serves up such a variety of games, could give streamers and fans and those curious a place to see what a game is about, connect with others who play the game, and give those on the fence a quick and easy way to buy the game (which could benefit both Steam and the streamer).
It will be interesting to see where things go from here. Steam is home to many, many online gamers, so having some sort of live streaming service just makes sense. But it will be interesting to see if gamers want to watch games in the same place they play games. The fight right now appears to be between YouTube and Twitch, which could give Steam an opening. Its best bet would probably be to offer features and perks that sets it apart from Twitch.
What do you think? Will Steam TV find an audience? Let us know below.
Here are some other stories worth considering:
Follow us on Flipboard, Google News, or Apple News