Here's why Steve Jobs would have loved the Apple Pencil
Everyone mentions how Steve Jobs would have hated the Apple Pencil. But in todays market, there's a big possibility he would have thought it might work.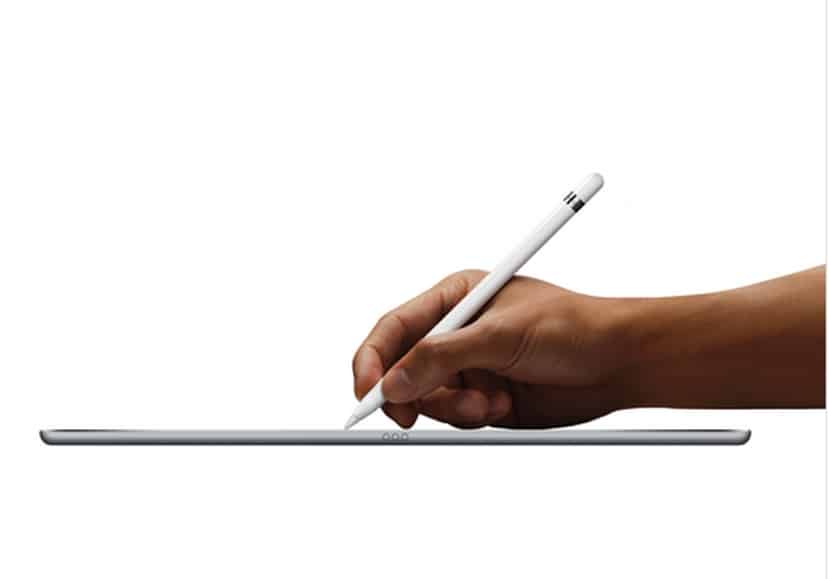 You have probably heard about the announcements that Apple made on Wednesday around the Apple TV, iPhone 6S, iPad Pro… and the Apple Pencil.
As usual, there are a lot of memes and jokes about the keynote, specially around the iPad Pro and the Apple Pencil; for example, a comic is making the rounds on Twitter highlighting the new iPad's similarities with Microsoft's Surface; and then there is this:
Putting aside whether or not the Apple Pencil is revolutionary, is it fair to bring back that image from 2007? I don't think so. Steve Jobs' words were uttered in a very different context, when people were used to interact with their incipient smartphones with a stylus (or with their nails).
In 2007, and even for a while after the original iPhone was introduced, touch devices had resistive touchscreens, like the HP iPaq 114. These touchscreens were difficult to use with just your fingers, so the stylus was helpful; ugly and inconvenient, but helpful.
So when Steve Jobs took the stage that year, he had a point when he said that people didn't want a stylus. That's why Apple designed the first iPhone with a capacitive touchscreen; no pressure, stylus or nails were needed, just a soft touch was enough to interact with the operating system.
The iPad was introduced 3 years later, also with no stylus as companion. Why? The same principles applied: tablets (pioneered by Microsoft in the early 2000s) needed a stylus to properly interact with the operating system, but the iPad didn't need one. That same year, 2010, Steve Jobs said this on a Q&A about iOS 4:
Q: How do you close applications when multitasking?
A: (Scott Forstall) You don't have to. The user just uses things and doesn't ever have to worry about it.
A: (Steve Jobs) It's like we said on the iPad, if you see a stylus, they blew it. In multitasking, if you see a task manager… they blew it. Users shouldn't ever have to think about it.
So when Apple introduced the Apple Pencil on Wednesday, a lot of people said that Steve Jobs is probably turning in his grave. However, people who said that missed the point completely. Steve Jobs would have been proud of presenting the Pencil.
Actually, Steve would have probably done a much better job explaining why Apple decided to create the Pencil and how it is not "a stylus". Here's what I think he would have said: the iPad is engineered to be used with your fingers and that will never change, but do artists paint or draw with their fingers? no, they use a pencil or a brush, and that's what the Apple Pencil is, an artist's instrument.
Microsoft was invited to the keynote, leaving the auditorium speechless (yes, it was a little awkward). They presented the new version of Office for iPad, and did a demo of how the Pencil provides a more efficient way of marking up or editing content. Adobe and other partners were also invited to show how they will use the Pencil in their own apps.
Developers can now create new scenarios that wouldn't have worked before, because users now have a new precision tool that can be used in certain apps, not just their fingers. The bottom line is: the power of the Apple Pencil is in the apps, not in the operating system. That's where Microsoft's Surface Pen was successful, and Apple is clever to copy the formula.
The Pencil is not a way of interacting with iOS on the iPad Pro, it's a brush in the painting apps, a pencil in the drawing apps, and a fountain pen in the writing apps. And Steve Jobs would have loved it.
---
This article was originally featured on Medium and republished with permission from the author.
Follow us on Flipboard, Google News, or Apple News