Stop arguing, violent video games do not create violence in our children
Video games create a sense of pride, not aggression.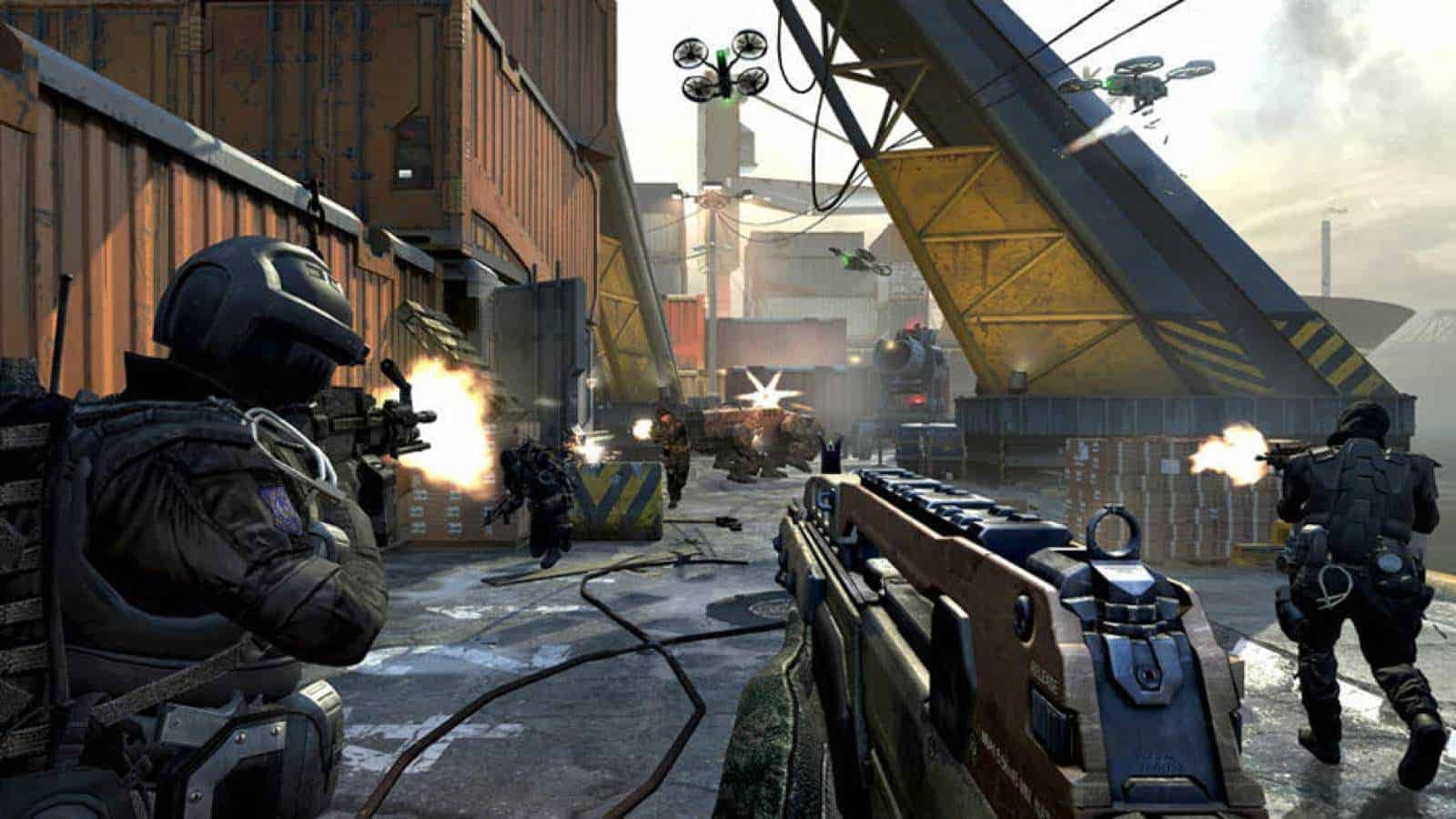 On the afternoon of February 14, 2018, the United States was shaken to its core as another mass school shooting took place in Parkland, Florida. The shooter was soon apprehended, and he admitted to the crime and was quickly charged with 17 counts of premeditated murder.
The country swiftly shifted back into firearm debates, and numerous politicians have taken the time to address the issue. It's not uncommon for politicians to make statements about gun control, as the decision ultimately comes down to lawmakers. It's also not unusual for politicians to blame video games, movies, music, and any other form of violent media towards violent acts committed by minors and young adults. In fact, Donald Trump spoke about how violent video games were one of the reasons the deadliest mass school shooting since the Sandy Hook Elementary School shooting in 2012 even happened.
It's unfortunate that mass school shootings happen so often, yet the same conversations repeat over and over again. Politicians and other influential figures are quick to point fingers and offer suggestions, like arming teachers. The world was left with about 15 minutes to grieve, and then we were back to arguing who screwed up what, and whose fault it was that this maniac was allowed to purchase multiple firearms.
Ever since Columbine in 1999, we have been in the same sad, repetitive cycle while more and more loopholes open up for people to take advantage. It's also sad that the loudest group to try and break the cycle are the victims of Marjory Stoneman Douglas High School. These teenagers saw and experienced a mass school shooting and watched their friends and classmates fall, yet they were the ones to take the initiative to tell these lawmakers "no".
We can point out the reasons why this atrocity happened, but I want to focus on the illusion that politicians and President Trump are trying to paint. Last week, Trump was quick to single out video games as he searched for a way to explain why the incident happened besides ready-to-access firearms.
Via the Washington Post:
"We have to look at the Internet because a lot of bad things are happening to young kids and young minds and their minds are being formed," Trump said, "and we have to do something about maybe what they're seeing and how they're seeing it. And also video games. I'm hearing more and more people say the level of violence on video games is really shaping young people's thoughts."
Alright, Mr. Trump, let's follow this "logic." Let's say that video games create violence in the youth. I played violent video games ever since I was a child, younger than 13. My parent's dictated what I could and could not play, and they knew the appropriate line. For instance, I was allowed to play games like Runescape and Rock Band when I was in my younger teens, but once I grew older, I was allowed to play more violent video games like Call of Duty. I am almost 26, and I have yet to hit a person physically. For 26 years I have not punched a person, hit a person, or even express any violent behavior, yet I played hundreds of hours across numerous Call of Duty titles. Weird, huh?
I asked my Facebook friends what they thought about the issue, as I have a wide variety of parents and non-parents. I got an interesting response from Becky, a professional in the video game community that I think brings a different approach to the topic.
"I grew up playing games and I can 1000% say it did not cause violence in me. They did, however, help me a ton mentally. I was very sick and told I wouldn't live past the age of 18 (if I made it to 16)… Video Games were a way that I could feel like a real person who could do anything. Violent ones (such as Doom) allowed me to get out my frustrations, but ones like Half Life, Hexen, etc., helped me feel like I was a powerful amazing person who could fight through anything to save the world. It helped me a lot with my depression, anxiety, and feeling of worthlessness while dying." She also added that "I should actually say it helped me physically too, they made me determinded to be strong andgo to physical therapy so I could be normal."

Becky brings up a perfect point, one that I advocate for almost on a daily basis; video games can and are used as a form of productive therapy. I have been clinically diagnosed with Bipolar 2 and social anxiety disorders, so as a child I suffered from social interactions.
In my teenage years, I was a member of the online female clan, PMS Clan, and I attribute that experience to shaping me as a person. That community helped teach me how to interact with social environments without physically being in the situation, and how to talk to people. Later, I felt comfortable enough to go to events and talk to people in person. Almost a decade later, I thank the PMS Clan members and staff for showing me the wonderful world of video games. Without video games and the community around it, I don't know if I would have found the right "outlet" to help me with my social disorders.
Throughout my time with the PMS Clan, Call of Duty started to gain momentum and launched into video game limelight. You would have expected the spike in violent video games in the late 2000s and early 2010s to create violent acts in children, right? Actually, no, and there are scientific proof and studies to show how video games do not trigger violent crime, but they, in fact, cause a drop-off. A paper was published in 2016 by Scott Cunningham, Benjamin Engelstatter, and Michael R. Ward that suggests through research that highly popular video game releases associated with immediate declines in violent crime.
Lawmakers and politicians, there is no confirmed science behind violent video games contributing to violent crimes. If you find a study or piece of science that proves me wrong, please, show and prove me wrong. Video games and violence has been a topic that I have debated for years, and I still look for new reports and studies. However, with all the research I have done over a span of 10+ years, each person who has argued that video games create violent crimes, is utterly false. We can even go as far as saying that violent video games triggering a violent response are fake news.
What do you think of this debate? Do you think violent video games are the cause of all these mass shootings? Share your thoughts in the comments below! 
Follow us on Flipboard, Google News, or Apple News