T-Mobile introduces TVision Home, a service with 275 channels and DVR functionality
T-Mobile's home TV service isn't mobile, yet.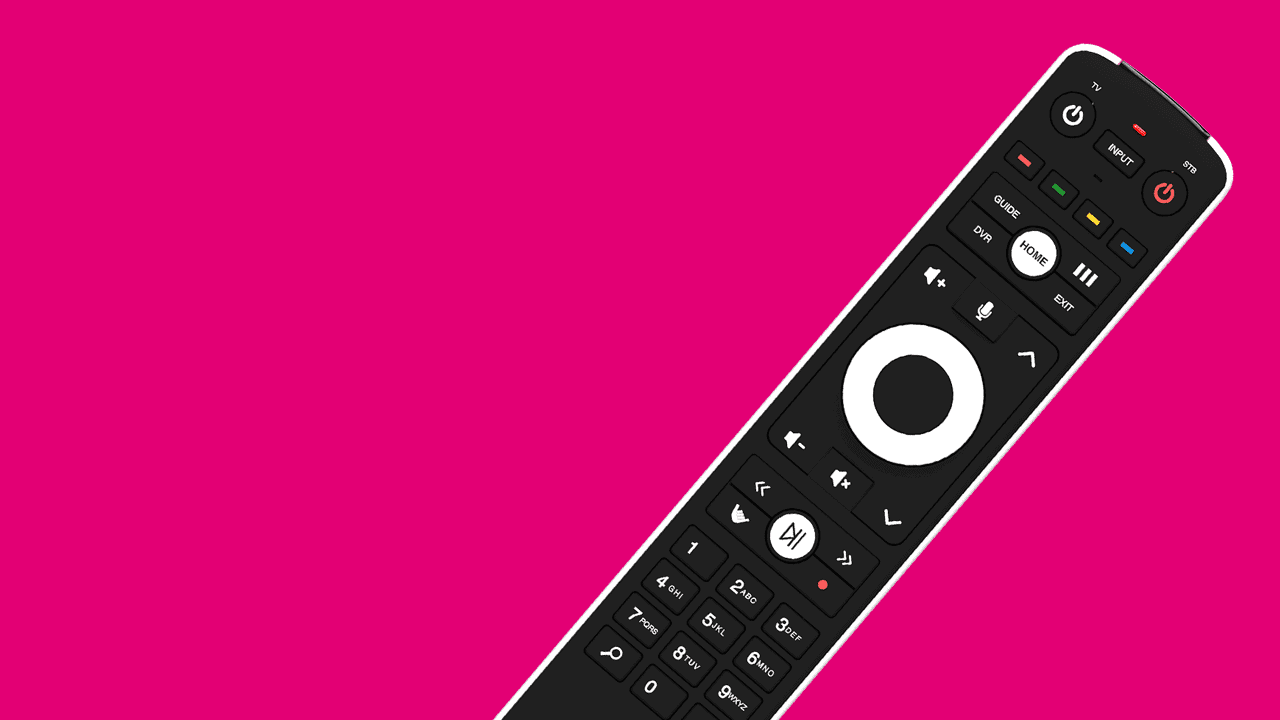 T-Mobile unwrapped its upcoming home TV service today, TVision Home. Available from April 14, the Un-carrier's TV offering is a revamped version of Layer3, the TV company that T-Mobile purchased back in 2017. At the time, T-Mobile said it would be bringing "a disruptive new TV service."
With the new TVision Home service boasting over 275 channels, DVR functionality, voice control via Alexa or Google Assistant, integration to Nest's security cameras, 4K content and over 35,000 on-demand movies, I'm finding it hard to see the "disruptive" part so far. Maybe it's in being able to access your social media feeds from your TV, although any smart device that you can plug into your TV can do that nowadays.
Check out its introductory video here
Sure, you can set profiles for each user, including personalized home screens and per-user DVR recordings. Then again, you can do this on almost any streaming service. The only part of the TVision service that I can point to as being different is that instead of running wires to multiple set-top boxes in your home, those boxes (called Lite Boxes) will connect via your WiFi network.
Maybe the disruption is in the pricing?
Nope, not there either with T-Mobile's base package starting at $100 for 150+ channels, with an additional $9.99 discount for existing T-Mobile customers. With T-Mobile's press release admitting that the average cable bill today is $107.30 per month, I'm really at a loss to see how undercutting that by $10 is the way to go. Sure, there's no early termination or activation fees, but it's still roughly the same price as competing services.
TVision Home is also not taking advantage of T-Mobile's main draw on its mobile network – unlimited mobile data. The TV service is home-only right now, needing a broadband connection to get into your home. While there's a companion app for Android and iOS viewing, it will only work on your home WiFi network. That puts it at a distinct disadvantage vs competitors like Sling TV, who have apps that do let you stream to wherever you are.
Then again, that might change, with the impending rollout of 5G services. T-Mobile has said that TVision Home was built for the 5G era, where it would make more sense as a service. Until 5G is everywhere, I fear TVision is a non-starter for most cable cutters, who are trying to cut costs, not just get the same service in a different way.
What do you think? Do you have any interest in T-Mobile's TVision service? Let us know down below in the comments or carry the discussion over to our Twitter or Facebook.
Editors' Recommendations:
Follow us on Flipboard, Google News, or Apple News