Tesla take the wheel – your Model 3 can now drive itself, like for realsies this time
That sticker price comes with a robo-chauffeur.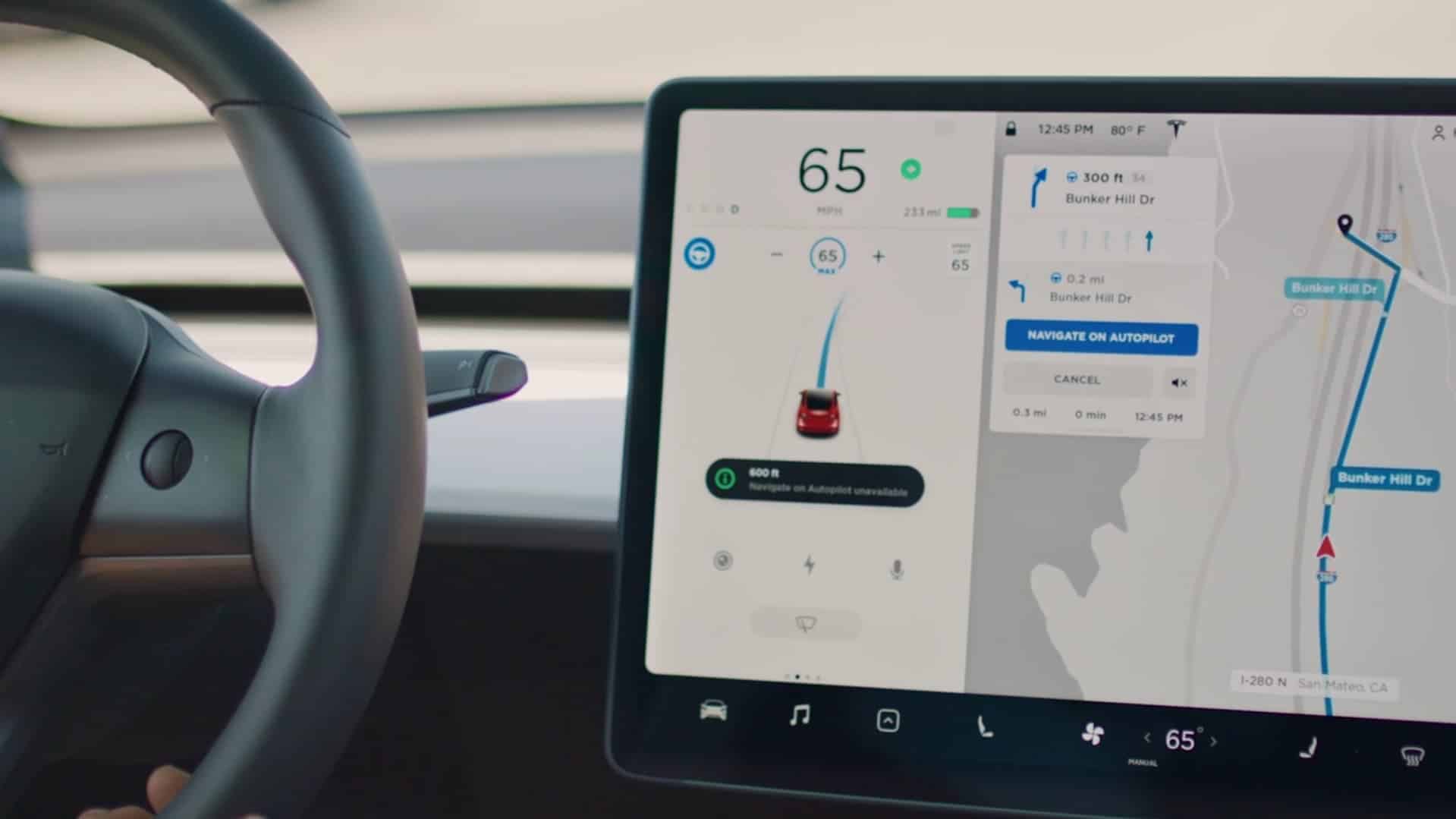 If you've seen any Tesla news recently, you'll know that CEO Elon Musk really wants the whole fleet to be completely self-driving in the future, for one reason or another. To show how close the company already is to its lofty goal, Tesla released a video of a Tesla Model 3 using the Navigate on Autopilot feature.
That's the full-fat version of Tesla's driver assistance package, which can guide their cars from highway on-ramp to off-ramp while suggesting and making lane changes, navigating tricky highway interchanges, and taking exits for the driver. On the consumer package, Navigate on Autopilot constantly checks if the driver's hands are on the wheel, otherwise it won't suggest, or take, lane changes.
That safeguard seems to be switched off in the promotional video put together by Tesla
The promo shows a speeded-up version of a loop that starts and ends at Tesla's Palo Alto HQ. At least, that's what this eagle-eyed Redditor thinks is the route taken by the Model 3 in the video below.
Also of note – the consumer version of Navigate on Autopilot is currently set to highway driving only
That's not the case in this video, with the Model 3 navigating side streets, stop signs, multiple traffic junctions with lights, single-and-dual-lane roads, all by itself with no driver interaction. That's pretty damn impressive, and for me at least, goes a long way towards proving that when Musk said he wants to turn all Tesla vehicles into completely-autonomous taxis in the next year or so – that he's got the chops to back up that claim.
The only thing I can see standing in the way of the autonomous-driving future is regulatory issues. Nothing gets done quickly when regulators are involved, with the approvals process often being slower than molasses. Musk will have to contend with that if his vision is to be realized, so treat any dates he says as a goal, not a promise.
What do you think? Would you be down for this test drive or does it make you nervous? Let us know down below in the comments or carry the discussion over to our Twitter or Facebook.
Editors' Recommendations:
Follow us on Flipboard, Google News, or Apple News