How being addicted to Township has given my patience new purpose
Inject it into my veins. Slowly.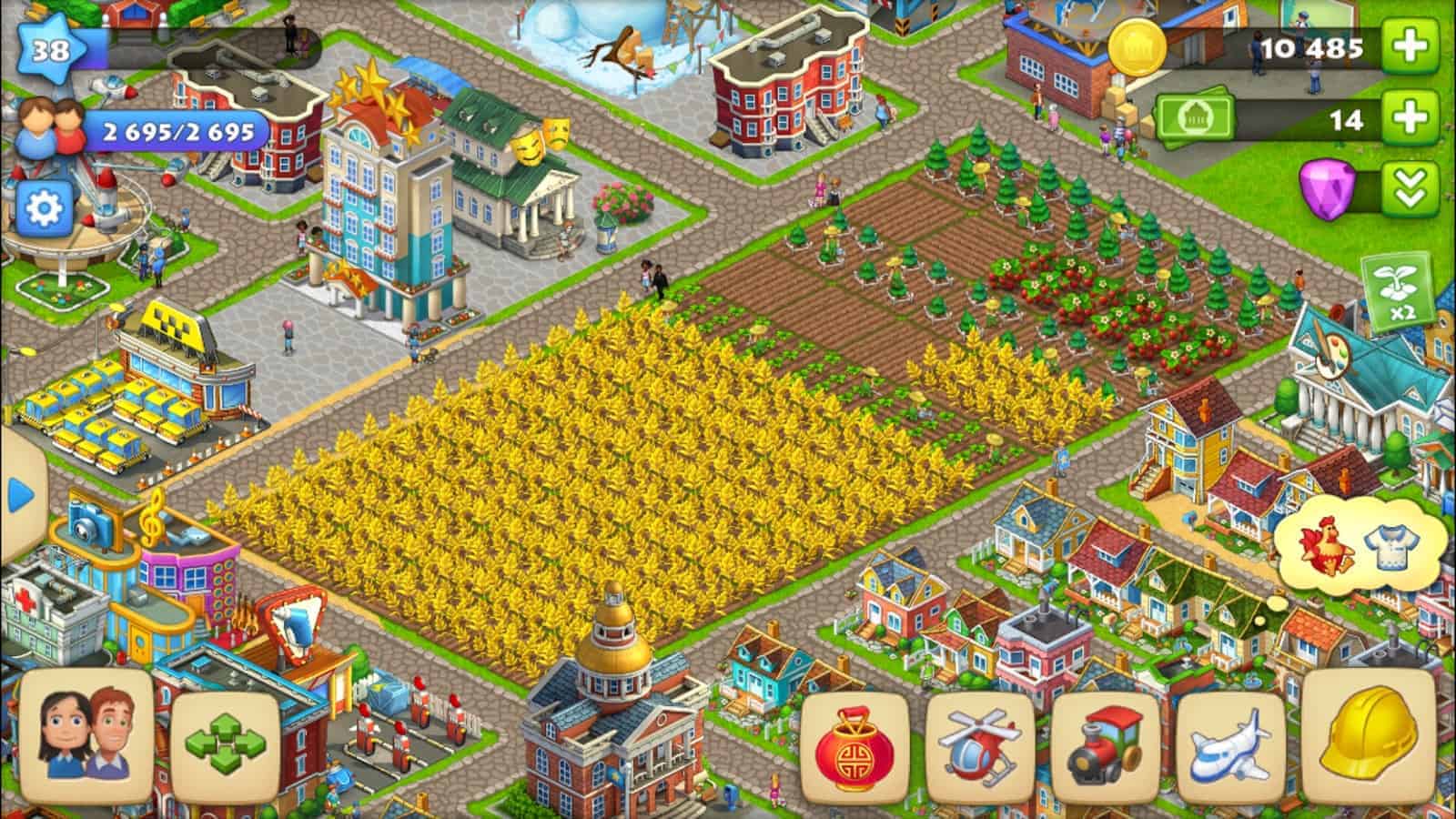 If you've followed any of my writing over the years, even in the loosest sense, you may have noticed I rarely review apps much less write about them without prompting.
When I do write about apps, they are usually silly brand apps. Yet, here I am writing about Township by Playrix, a mobile game that doesn't tread too much new territory but has become an entertaining little addiction in the past few weeks.
In Township you build factories, harvest crops and create products that are sold (for in-game coin) and traded for other products (so you can build, expand, mine and so on). It's a time suck for sure, and is constructed on a well-recognized success model.
Chances are your kid has had a dalliance with a game like this, and that offers a learning opportunity when it comes to strategy and the current landscape of mobile games.
Because success in this game relies on one of two strategies: patience or payment
Patience is the key to not developing what the World Health Organization is calling a "gaming disorder", which is basically like being an alcoholic or gambling addict, except for gaming.
I'm not going to get too far into this new development on the world health stage, but let's just say that it all stems from parental involvement and attention, just like anything else that is revealed in the second act of any movie focused on addiction.
Then there is the current loot box legislation that is being considered. It's understandable what it stems from, as microtransactions and loot boxes have changed the face of gaming and it has been hard for parents to keep up with how their children are interfacing with the games they play.
Yet, there are simple solutions to these issues, such as fucking paying attention to what your children are doing and not allowing random purchases without your knowledge.
Sure, easier said than done but somehow, with three children that had smartphones in their hands since the age of around 12, I never was surprised by the end of the month bill.
Nothing was purchased without my direct input, as even if accounts were attached to a payment method, they required a password that wasn't shared or at least permission. Otherwise, the phone would be confiscated and that's that. The point is, fucking pay attention.
Now, back to my thing
I started playing Township because my daughter started playing it and it's something we can enjoy together, and since she cannot make purchases within the game (which it frequently encourages the user to do in order to advance), we also get the shared experience of a massive amount of patience.
Things take time and the satisfaction of achievement is, well, more satisfying if you don't pay for a quicker resolution.
Once you reach a certain level in the game, you can join player co-operatives and share goods. We're in our own private co-op called "Val Kilmer's Hair" (my town is called "Batman Pants") and have spent a good amount of time trading goods.
The game is about time and product management, there are critical thinking and analytical aspects to it. Sure, many players definitely spend real money in order to advance quicker, but I guarantee they'll get bored much faster and move on to the next game.
So we've opted for patience as the key to our enjoyment of Township. Producing items takes time and while that is happening, we go do something else. I pick up the tablet (I refuse to install mobile games on my phone to avoid constant mobile gaming) every couple of hours and play for a couple of minutes.
It's a nice, mild break from the overwhelming anxiety of writing and shit-posting on Twitter all day.
Patience is something that many of us, of any age, struggle to learn within the scope of our living time as humans. While there will be a day when our consciousness floats off into the universe as our bodies rot, until that day we will experience many moments that test our patience.
From waiting in the queue at Shake Shack to sitting in the DMV or simply pacing as your doctor slowly reads the diagnosis, patience is learned, not taught.
Tech is advancing to a point of true impatience. We want it now and thanks to Google Assistant, Amazon Prime and so on, we usually can get it now. Or at least initiate a resolution without much effort.
In Township, choosing the patient path over the payment path creates an entirely different gaming experience. Rewards feel earned rather than bought, and I'd like to think that my child is experiencing the unique feeling of delayed gratification through mobile gaming that might not be learned otherwise.
Or it's just a dumb mobile game and we'll eventually get bored. I guess I'll have to wait to find out.
What do you think? Are there any free-to-play mobile games you play? Do you drop cash or wait patiently? Let us know down below in the comments or carry the discussion over to our Twitter or Facebook.
Editors' Recommendations:
Follow us on Flipboard, Google News, or Apple News