2019's iPhone lineup may include two models with triple-camera modules
iPhoned this in..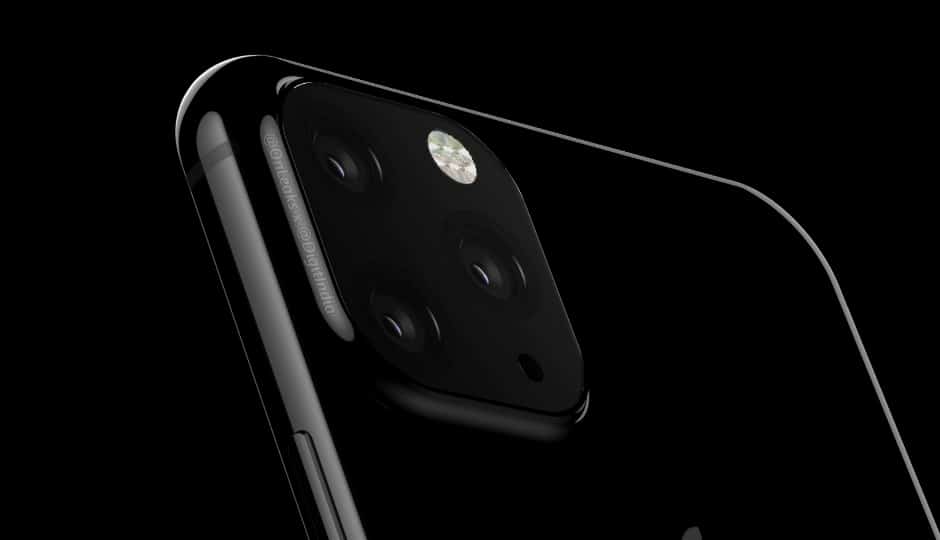 By now, we're pretty used to the trio of iPhones that Apple puts out every year in the fall. That might change in 2019 if Japanese Apple blog Macotakara's claims are correct, with their sources saying that two more iPhones with triple-camera modules will be added to the range.
Their sources are part of Apple's network of Chinese suppliers, and according to them – there will be a 6.1-inch and a 6.5-inch iPhone with the new, triple-camera module. The new additions to the range will also have USB-C instead of the lightning port, as they will come bundled with a USB-C – Lightning cable and an 18W USB-C power adapter. Those sources also think that the models will come with Qi-compatible two-way wireless charging for recharging the new AirPods 2 case or other devices.
Those camera lenses will likely be larger than usual, the largest ever used on an iPhone
The sensor size is reported to be increased also, possibly improving the iPhone's photography chops to head the pack again. With smartphones from Samsung, Huawei, and even Xiaomi recently taking the iPhone's top spot on testing by DxOmark, it's clear to me that Apple needs to pull out all the f-stops in an effort to regain its crown.
Now before you get all excited, it's still possible that these sources are talking bunkum. Then again, Macotakara has a pretty good track record for reporting on leaks so it could go either way. With the rumor mill up til now saying that the 2019 crop of iPhones would just be a generational refresh of the 2018 line-up, these two new devices might shake things up a bit.
Then again, the answer to flagging iPhone sales isn't just to release more models. The new additions to the range are going to have to add substantial value for consumers if they are to succeed. Maybe Apple is treating this as an A/B testing, with the sales figures deciding if future iPhones stick with 1/2 cameras or if the whole range gets three cameras going forward.
Throwing another spanner into the works, serial leaker OnLeaks tweeted out this weekend that they had new information that the triple-camera would be on all three iPhone models this year, with no mention of additional handsets joining the range.
The one big difference between the range?
Whether or not they have the frosted glass back panel, which OnLeaks says will be exclusive to the iPhone XI and iPhone XI Max. Are those the same two devices that Macotakara is talking about? I guess we'll find out as the year goes on, nothing Apple-related stays secret for long (with one exception – the decision to kill off the long-awaited AirPower charging mat).
What do you think? Would you like to see a new camera configuration on the upcoming iPhones? Let us know down below in the comments or carry the discussion over to our Twitter or Facebook.
Editors' Recommendations:
Follow us on Flipboard, Google News, or Apple News